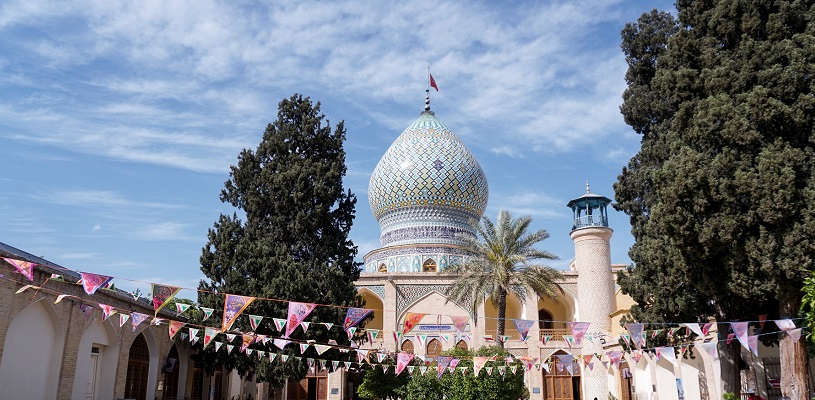 Ali Ibn Hamzeh Holly Shrine (Shiraz) | Ali Ibn Hamza Mausoleum
If religious culture is what interests you, then Ali Ibn Hamzeh Shrine (also known as Imamzadeh Ali Ebn-e Hamze) is my first recommendation. Built in Shiraz in the 10th century to honor a noble descendant of the prophet of Islam, it is now a popular praying retreat for Muslims. Its peaceful ambiance, lovely architecture, and welcoming attitude of its caretakers toward any kind of visitors have made Ali Ibn Hamza Mausoleum a perfect place for non-Muslims to get to know Islam firsthand.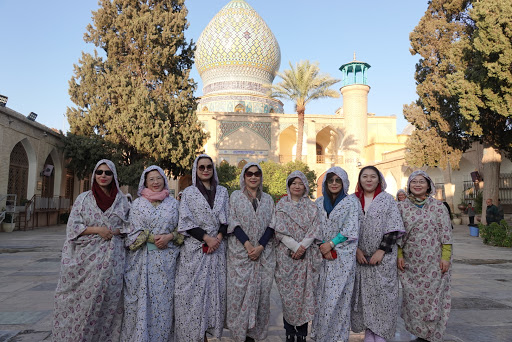 Why Visit Ali Ibn Hamzeh Shrine?
It is the most tourist-friendly religious center in Shiraz Attractions
The peace you can feel at the shrine makes it a pleasant sanctuary
Its gorgeous Islamic architecture is well worth the visit
It is the best place for being educated on Islam
The open-minded attitude of the experts makes you comfortable enough to satisfy all your curiosities concerning Islam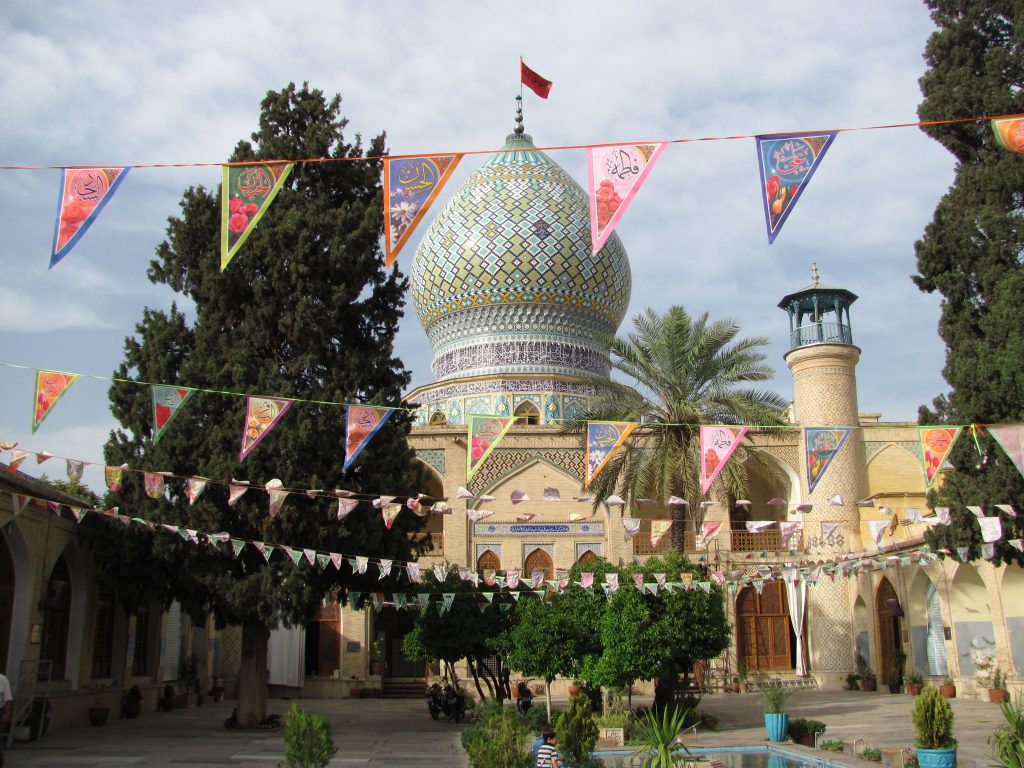 The Story of Ali Ibn Hamzeh Shrine
After the Islamic conquest of Persia, Iranians gradually favored the Shia division of Islam which was contrary to the branch of Islam believed by the rulers. That's why the rulers saw the supporters of Shia Imams as threats that had to be persecuted or killed. So, when Emir Ali Ibn Hamzeh (8th century) was passing Shiraz on his journey to Khorasan to help his nephew the 8th Imam of Shia, the agents of the governor of Shiraz attacked and injured him.
For years, he lived in a cave now called Baba Kuhi and worked in the city in obscurity until the agents of the government identified and martyred him. A shrine was built over his tomb at the Daylamites period and then was repeatedly renovated in the Timurid, Safavid and Zand periods. The previous structures destroyed by earthquakes, the present shrine was built in the 19th century during Qajar period.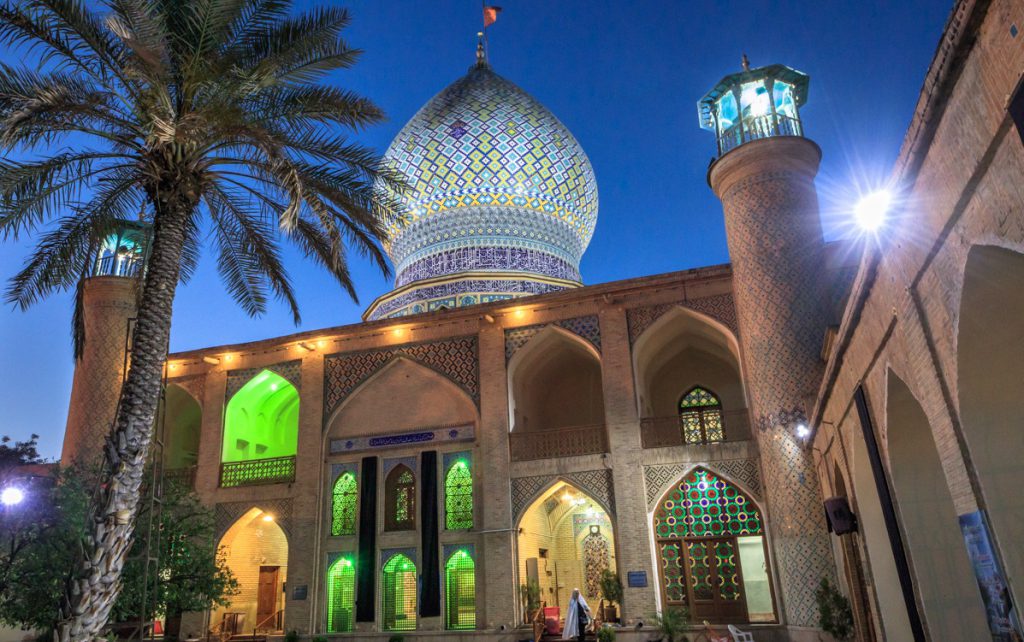 Ali Ibn Hamza Mausoleum – How the Holy Shrine Looks
One of the attractions of the shrine is its lovely architecture. The first thing that attracts you to the holy shrine is its entrance. Conventionally decorated, it features tileworks with geometric designs on the sides and muqarnas work on its ceiling. The shrine is relatively small, with a courtyard garden centered with a pool and carpeted with tomb stones. The yard features a Shirazi dome dating back to 10th century, a pair of minarets, series of Riwaq (arcades), Orsi (stained-glass windows) and intricately carved wooden doors. The interior is dazzling with Āina-kāri (Iranian mirror work) covering the walls and the domed ceiling. You can also find beautiful calligraphic inscriptions on the walls.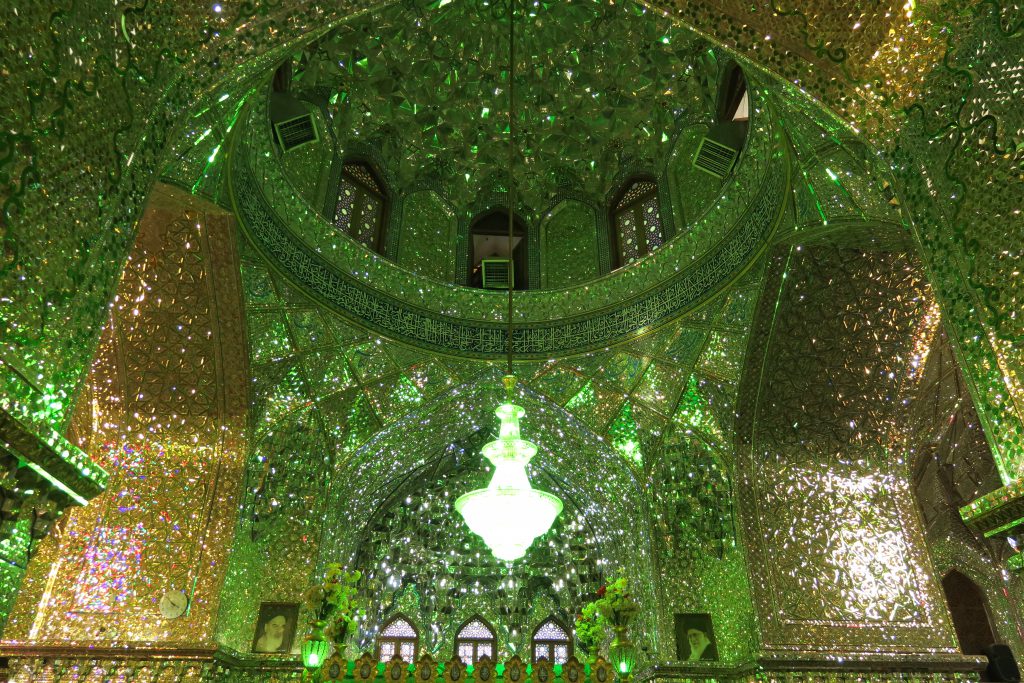 Entry Rules
Though there are some certain rules for entry, Ali Ibn Hamzeh Holy Shrine has more flexible rules than other religious places in Iran. The friendly caretakers are very welcoming of all kinds of visitors. Photography is allowed and although there are separate sections for men and women in the interior, they sometimes make exceptions for foreign visitors. Wearing an Islamic veil is a must for women and they are supplied with one at the entrance.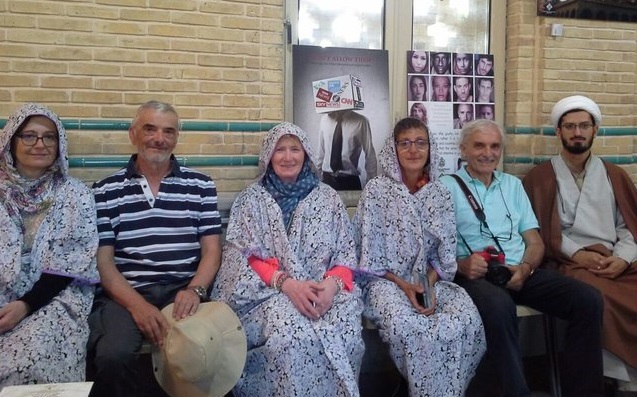 Things to Do in Ali Ibn Hamzeh Shrine
No other Islamic center in Shiraz is as open to tourists as is this peaceful shrine. You are allowed to visit at any time of the day, whether during the congregational prayers or when there are only a few people enjoying their spiritual experience in peace and quiet. You can find English-speaking clergies there who are willing to answer any questions concerning Islam. Witnessing rituals like Wudu (the pre-prayer cleansing) or attending religious ceremonies like Qadr Night, birthday celebrations for the imams and Muharram Mourning ceremonies are of the possible enlightening experiences in the shrine.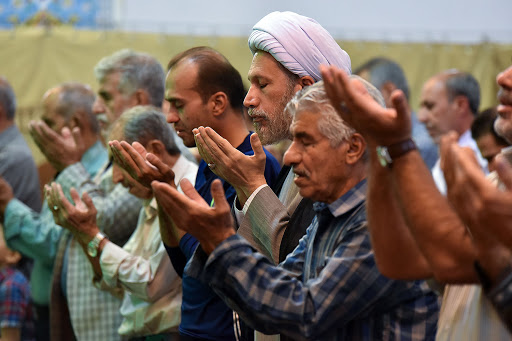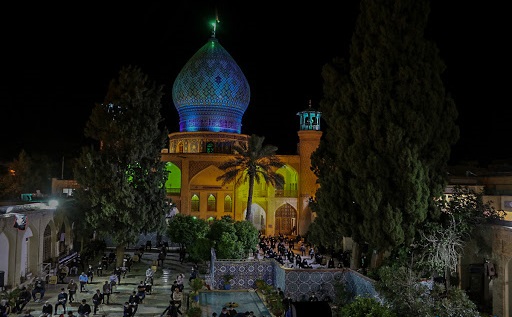 More About Ali Ibn Hamzeh Shrine
Visit Hours
7 a.m. to sunset
Visit Days
Every day
Best Time to Visit
Morning
The Nearby Attractions
You can check out other charming sights near the holy shrine. They include every Iranian's beloved place, Tomb of Hafez, the popular Qur'an Gate, the historical Jahan Nama Garden, and the lovely tomb of Khaju Kermani.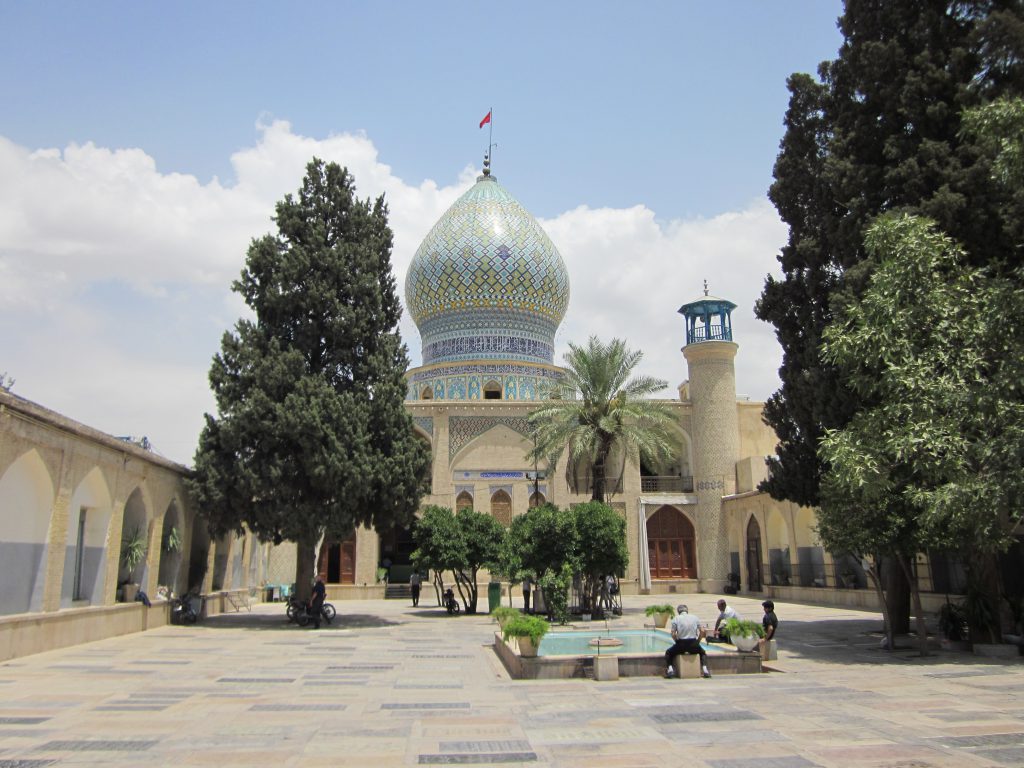 Like to pay a visit to Ali Ibn Hamzeh Shrine?
Then join one of our multi-day Cultural Tours, and our few-hour An Hour with Islam tour.
Religion is a mirror clearly reflecting the culture of a nation, so understanding Shia Islam as the main...
Ali Ibn Hamza Mausoleum on Map