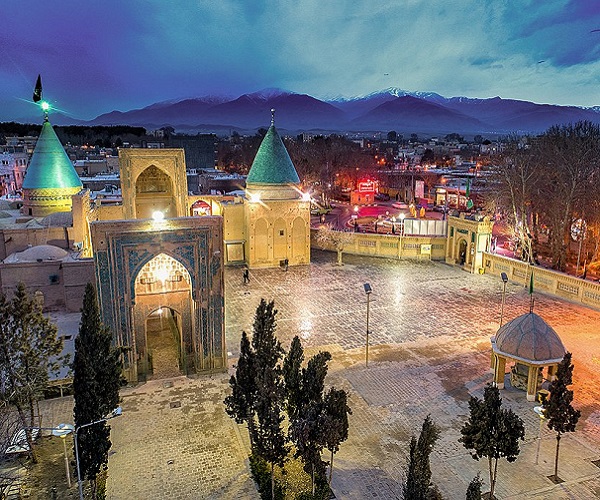 Bayazid Bastami Tomb | Bastam, Semnan, Iran
Bastam, an adorable little town in the northeast of Shahrood, Semnan Province, is one of Iran's top mystical destinations. The city features a complex that includes the burial place of one of Iran's greatest Sufi masters: Bayazid Bastami Tomb. With an inconsistent design that mostly belongs to the early 14th century, this tomb complex is probably the most important historical sight of the city. Like to find out more? Then stay with me.
Why Visit Bayazid Bastami Tomb?
Bayazid Bastami Tomb is probably the most popular attraction of Bastam.
It can give you an insight into Persian Sufism.
The elegant simplicity of the place has created a peacefully pleasant atmosphere.
The special architecture of the tomb makes it worth a visit.
Who was Bayazid Bastami?
Persian culture is rich with mystical and Sufi philosophy and Bayazid Bastami is one of the masters of this philosophy. Known as the King of Gnostics, this 9th century Sufi master wandered around and led teaching circles. Despite his widespread fame, he chose a life of seclusion and renunciation of the world. After his death, he became an inspiration to a generation of Sufi philosophers. Bayazid Bastami had the mystical union with God as the core belief in his philosophy. Based on this philosophy, the unity of existence, the world is nothing but the will and manifestation of God. So, the mystic only sees God in everything. And any creature anywhere in the universe is a piece of God's will and grandeur.
A Glance at Bayazid Bastami Tomb
When Bayazid passed away, his grave gradually gave its place to a monument. This popular monument went under constructions and expansions in different historical periods, especially during Ilkhanid period (late 13th to early 14th century).
In Bayazid Bastami Tomb, the first thing that will impress you is the simplicity and peace of the place. In fact, the lack of rich and extravagant decorations in the tomb is a reflection of Bayazid's simple and mystical lifestyle. Right in front of the entrance, you'll see the tomb: a beautiful and simple white marble decorated with the name of Bayazid. On the left, you'll see a hallway with old photos that show the tomb in different historical periods.
Hazrat Bayazid Bastami Tomb – Bayazid Bastami Khanqah
To the west of Bayazid Bastami tomb, there are 2 small rooms known as Bayazid's Khanqah (a place for gatherings of a Sufi brotherhood). In each of these connected rooms, you can trace beautiful plasterwork and inscriptions in Arabic. These inscriptions are around the Mihrab of the first room and over the entrance of the second room.
Ghazan Khan Tomb
In the historical complex, you can find the tower of a tomb where Ghazan Khan, a 13th century Ilkhanid ruler, is buried. This tomb features a conical dome and has a tower-like structure. If you stand in the courtyard of Bayazid Bastami tomb, you can see a turquoise dome that has presented the complex with a unique beauty.
In the southern side of the dome, you can enter the dome and enjoy a beautiful view. This place is now a museum of eastern mysticism. On the other hand, the eastern staircase leads you to the basement under the dome. Some believe Ghazan Khan built this place to move Bayazid's body there, which he never did.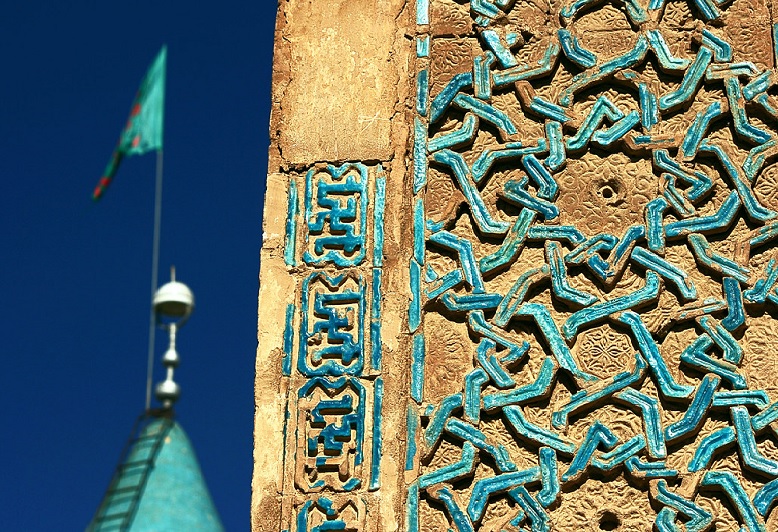 More About Bayazid Bastami Tomb
Visit hours
24 hours
Visit Days
Every day except some public holidays
Attractions Near Bayazid Bastami Tomb
Bayazdi Bastami is the main attraction in Bastam, but it is not the only one. The 13th century Kashaneh Tower of Bastam is a historical tower that is 24 meters from inside and 20 meters from outside. Also, the 14th century Jameh Mosque of Bastam is an admirable place with brick decorations and delicate stucco. But if you crave for a pleasant adventure in nature, Shahroud's Abr Forest (Clouds Forest) and the 40-million-year-old Hyrcanian Forests are the real treat of the region. When you are in Abr Forest, if you get lucky, an ocean of clouds will surround you.
Where to Eat Nearby
Bayazid Bastami Restaurant
Kandook Café Restaurant Food Center Adish
Like to Visit Bayazid Bastami Tomb and Complex?
Then hop on our Desert to Forest Hiking tour or our Forest to Desert Hiking tour.
Hazrat Bayazid Bastami Tomb on Map
Keywords: beyazıdı bistami hz leri kabri bastam, Bayazid Bastami biography, ba yazeed bastami, who is Bayazid Bastami, who was Bayazid Bastami, hazrat Bayazid Bastami mazar, Bayazeed Bastami