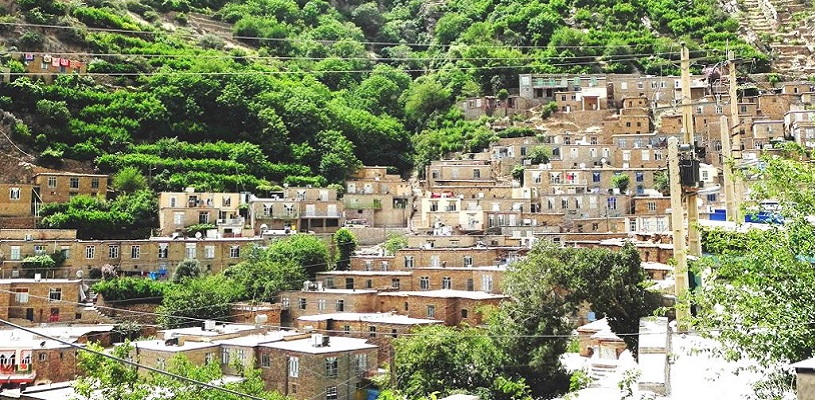 Hajij Village | Paveh, Kermanshah, Iran | Kurdish Village
Hawraman, a piece of heaven in the Kurdish side of Iran, features a gallery of villages that treat you to a unique culture and adorable beauties. One of the must-see villages in the beautiful Hawraman Region, Kermanshah Province, is Hajij Village (Hajij-e Bozorg). With terraced architecture, scenic landscapes, lovely handicrafts and hospitable people, this adorable village is packed with touristic magnets. At the end of a winding road that blesses you with views of mountains, oak trees, and a lovely lake, Hajij village will be waiting for you. Like to find out more? Stay with me…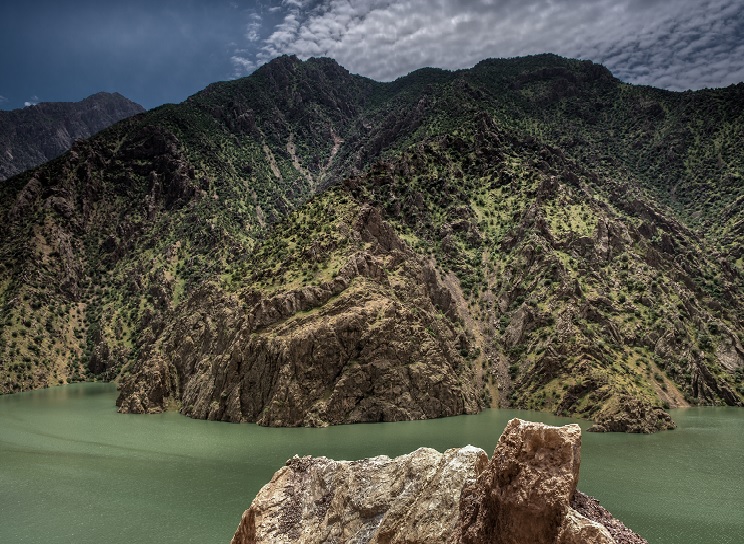 Why Visit Hajij Village?
Hajij is one of Iran's charismatic terraced villages with houses made of stone
It is located in the beautiful Hawraman Region (a mountainous region in western Iran)
A visit to its Bel Spring and Sirvan River will brighten your day up
You can enjoy a boating experience on Sirvan River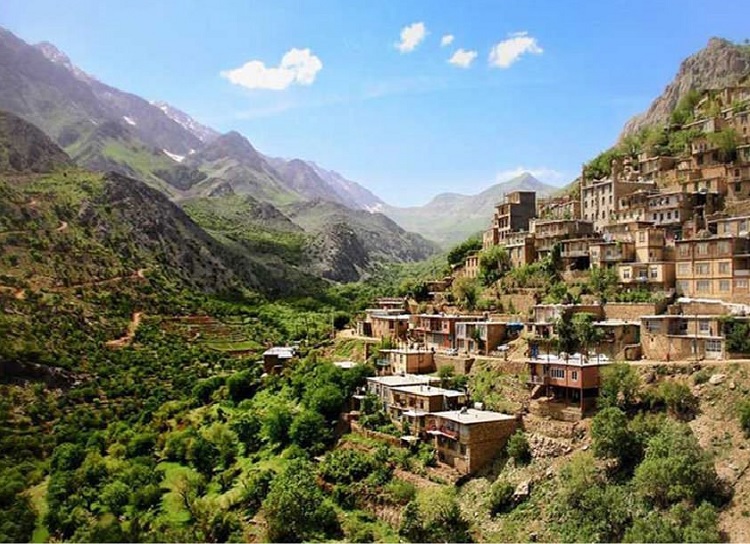 The Story of the Name 'Hajij'
The reason for naming this place Hajij is its geographical location. Hajij means a deep and green valley in Kurdish. And because this village is located in such a place, they've picked the name Hajij for it.
The Atlantis of the Kurdish World – Hajij Village
Once upon a time, there was a Hajij village that was more charming than the present Hajij. But when they established Daryan Dam, the major part of the village went under water and was lost forever. Later, the villagers started building new houses right beside their original village.
The Special Architecture of Hajij Village
The first thing that catches your eyes in Hajij Village is its special architecture. With semi-circular streets and rows of buildings that face a deep valley and a beautiful river, this village is a real spectacle. The terraced architecture of this village makes it look like Masuleh, a well-known village in northern Iran. In Hajij, the houses are mostly in 2 floors and they are made of stone and wood. The roof of the lower houses acts as a passage way for passers-by and a yard for the upper houses. This close tie between houses has led to a rare intimacy among the villagers.
Since Hajij village is in a cold region, the houses face southward to make the most out of sunlight. The extreme cold of winter is a good reason for building houses with thick walls and small windows. Also, wooden beams cover the flat roofs of the houses and to insulate the roof, thatch fills the empty space between the beams. In the past, they used to carve uneven stones like bricks and put them together with the simple mortar they made with soil. The architects also put wooden beams between the gaps in the rocks on the walls. These beams both absorbed the moisture in the air and prevented the collapse of the building during earthquakes.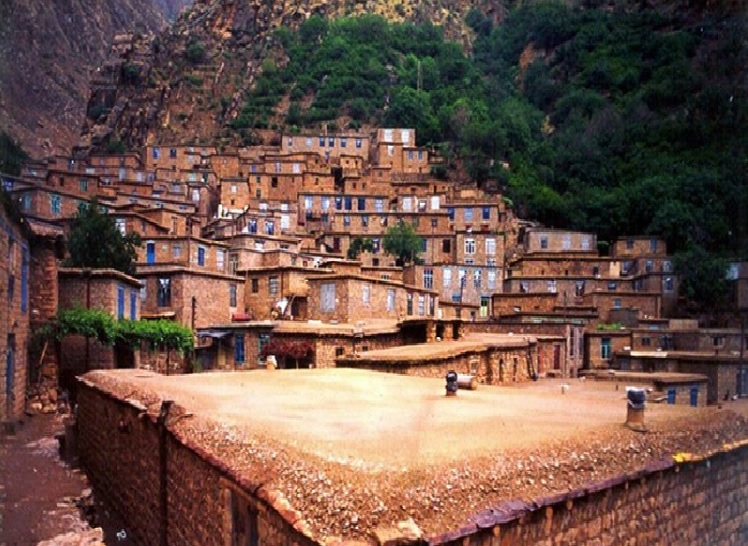 The Independent People of Hajij Iran
The people of Hajij are undoubtedly part of the reason why this village is so adorable. In them, it is their independence in providing their daily necessities that shines through. With effort, taste, and artistry that runs deep in their culture, they have preserved their competence and have stayed the main producers of their own food and clothes. Giveh making (a kind of traditional handmade shoe in Kurdish regions) and weaving traditional wool clothes are of the common arts in Hajij Village.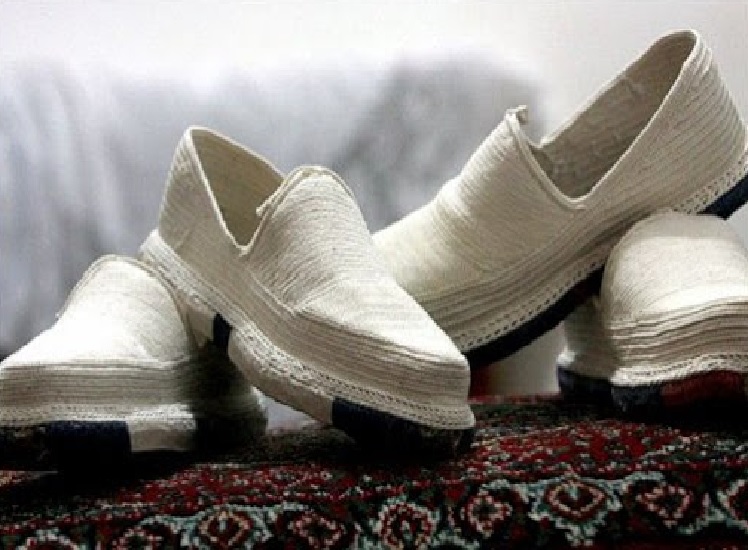 The Unique Taste of Hajij Village Local Food
Into trying different kinds of food and discovering the taste of local dishes? Then Hajij is the place to be! The variety of delicious Kurdish dishes you'll find in the village will make you want to stay forever.
Hajij-e Bozorg – The Nearby Attractions
Near Hajij Village, you can find other must-see attractions. Among them, Shaho Mountain, part of Zagros Mountains, features pristine plains and lovely charms. Two kilometers from Hajij, you can find Bel Spring, a spring with mineral and healing powers that flows out of the mountain like a waterfall and streams into Sirvan River. Plus, Sirvan River and Daryan Dam together create a stunning complex that not only pleases your eyes with its beauty, but also provide a chance for adventures like boat riding.
More About Hajij Village
Visit Hours
24 hours
Visit Days
Every Day
When to Visit
Hajij Village has a moderate weather in the hotter seasons of the year. But the extremely cold weather of winter in the region makes a winter visit unsuitable.
Where to Eat in Hajij
Hajij Restaurant
Guest houses
Like to Visit Hajij Village?
Then join our 7-day Kurdish West tour or our 1-day tour of Uramanat Terraced Villages.
The road is calling you with its fascinating nature for an unforgettable one...
Come to Kurdish region of Iran on a 7-Day tour of Kurdistan & Kermanshah's Hawraman. Discover ancient history, local lifestyle & villages of western Iran...
Hajij Village Yorumları (Hajij-e Bozorg) on Map
Keywords: Paveh weather, Kermanshah city, Kermanshah Iran, Kermanshah Kurdistan, Kermanshah Kurdish