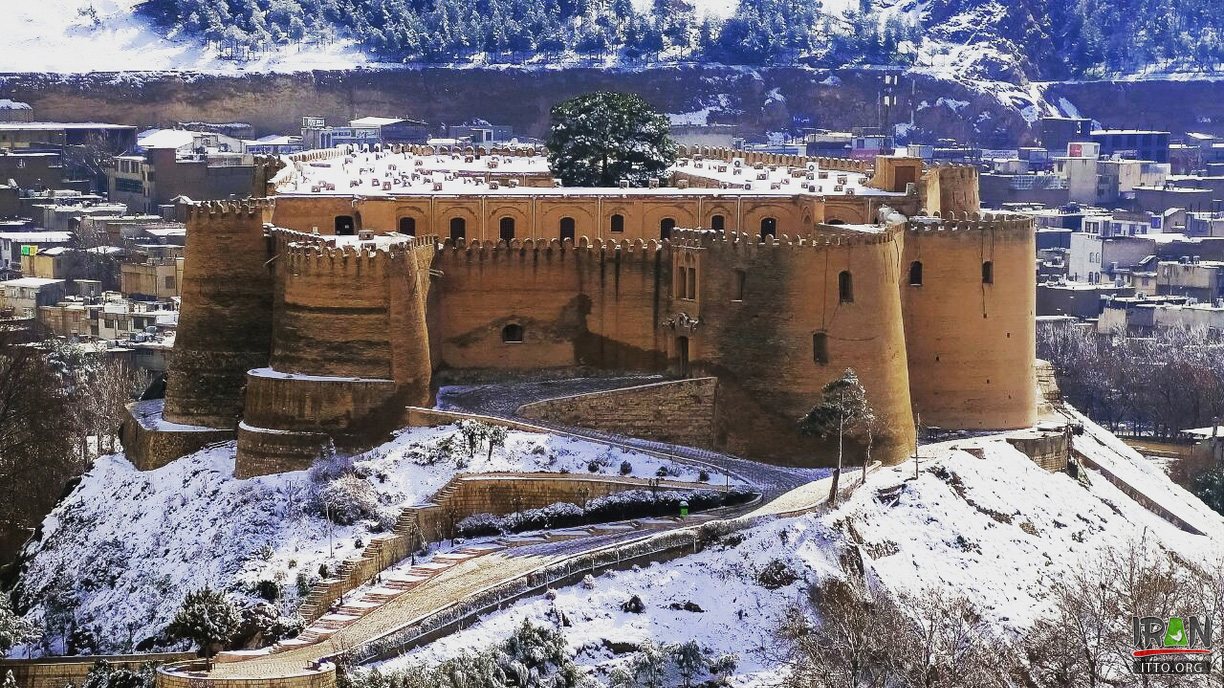 Khorramabad Tourist Attractions | Things to Do in Khorram Abad (Lorestan, Iran)
In the western side of Iran, Khorramabad is the capital of Lorestan province. This city is located among the valleys of the Zagros mountains. Back in the age of ancient Ilam, there was a city (Khaidalu) right where Khorramabad is located nowadays. Later in the Sassanid age, Shapurkhast was constructed on the ruins of Khaidalu. Shapurkhast was an important city for the Sassanid kingdom. In the late 7th century AD, Shapurkhast was as well destroyed by the Mongols' attack. Finally, Khorramabad was constructed after a while. With such a tragic history, Khorramabad has lots of attractions. This city is home to hospitable lovely Kurds and Lor Iranians. Khorramabad weather is so nice and charming almost in all seasons. You can see the miracles of each season in Khorramabad nature. If you like to find out more about Khorramabad tourist attractions, follow my lead.
Khorram Abad Tourist Attractions
Khorramabad Tourist Attractions include natural attractions, historical relics, and local culture. Natural Khorram Abad attractions include waterfalls, jungles, rivers, and so on. Each of Khorram Abad's natural attractions is unique at different times of the year. Historical Khorramabad tourist attractions mostly belong to the Sassanid age. You cannot take a trip to Khorramabad and ignore these historical relics. The local culture of Khorramabad as well is a treasure for adventurers. This city as the capital of Lorestan has lots of things to know about. As we mentioned, Khorramabad people are mostly Lor and Kurd; and their culture is indeed prosperous data for the anthropologic attitudes of an intellectual tourist.
When to Visit Khorram Abad Tourist Attractions
As a 4-season city, you can't say which time of year is best for a Khorramabad vacation. Anyway, in my opinion, it has lovely autumns, when the whole sky goes white with cotton-shaped clouds, the streets are covered with yellow carpets of leaves, and it goes so romantic that you don't want to remain single anymore (LOL). If green is your favorite color, spring is the answer for you.
There are lovely green lands and jungles around Khorramabad, in which you just want to lose yourself and be eaten by a bear or something (rudely joking)! According to the fact that Khorramabad is placed in the Zagros mountains domain, you can expect cold-blooded snow-white winters around it; so, if you're visiting Khorramabad in winter, dress like one of the 7 dwarves😊. In summer also you can take a trip to Khorramabad and enjoy its moderate weather under a cool waterfall or alongside a river.
Natural Attractions of Khorram Abad – Lorestan Iran
Waterfalls of KhorramAbad – Lorestan Iran Attractions
Khorramabad is a city of waterfalls. A waterfall I'd say has a philosophical view of nature. It is lovely to watch the pure waves of water departing their shelter of stone, like souls leaving their bodies, as they fall to the ground and don't break. If you love to watch waterfalls, stand beneath them, and drink from mineral water, Khorramabad has some options:
Nojian Waterfall (With 95 meters in height, it's one of the highest waterfalls in Iran);
Gerit Waterfall (A wide waterfall in a green land near Khorramabad);
Wark Waterfall (A spectacular waterfall with two fountains at two different heights);
Rivers of KhorramAbad – Tourist Attractions in Khorrama Abad
There are many rivers and fountains around Khorramabad. The most popular river in this city, which is also one of the best Khorramabad tourist attractions, is Khorram Rud. Khorram Rud is a big brilliant river in the center of Khorramabad city. This river is a combination of two other rivers. One of these enters the city from the north side and the other comes from the east. They meet each other under the Safavi bridge and shape Khorram Rud.
Jungles of KhorramAbad – Khorram Abad Attractions
Put jungles on your list of things to do in Khorramabad. Not only the Khorramabad region but also the whole Lorestan province is covered with jungles. Nojian, Gerit, Taf, Razan, and many other jungles all around the province are so beautiful and amazing. Most of the jungles in this region are decorated with Oak trees, rivers, and fountains. There is also a jungle Park in Khorramabad, called Shur Abad. This jungle park is even more beautiful in winter. When the weather goes icy, Shur abad dresses like a bride and shelters lots of species inside her open arms.
Lakes of KhorramAbad – Khorramabad Tourist Attractions
Keeyow Lake is a beautiful light blue natural lake in the northern part of Khorramabad city. This Lake looks like a marvelous azure jewel in the green ring of Khorramabad if you watch it from a height or a helicopter. Around the lake, there are tourist attractions such as an amusement park, which makes this part of the town, a great choice for spending holiday vacations.
Historical Attractions of Khorramabad – Tourist Attractions in Khorramabad
Falak-ol-Aflak Castle (A Sassanid ancient fortress)
Gap Bathhouse (A Safavid Bathhouse in Khorramabad, Hafez Street);
The Stone Whirlpool (A circle-shaped historical construction from the Sassanid age, which functioned as a water repository in the past)
Safavi Bridge (A bridge from the age of the Safavid and Qajar Kingdom)
Akhund-Abu House (The house of Mirza Mohsen the Judge, a Qajar nobleman)
More about Falak-ol-Aflak Castle – Lorestan – Khorramabad Tourist Attractions
If you like history, visiting Falak-ol-Aflak is one of the things to do in Khorramabad. This castle (also called Shapurkhast Fortress), was built in the age of the Sassanid kingdom. This castle has a fountain in the northern part, called Golestan. In the past, there were 12 towers in this castle, only 8 of which have survived. The inner side of the castle has 4 halls and a vast yard. This castle was repaired in the age of Qajar, by Fathali Shah. Since this castle is constructed on a hill beside Khorramabad, the castle towers and rooms windows give a good view of the city.
Final Words
Thank you so much for following us in this passage. Here at IranOnTour, we try to share knowledge alongside the business. We'd also be grateful if you enlighten us with your experience and knowledge. Also, we'd be so glad if you let us know how did you feel reading this blog.