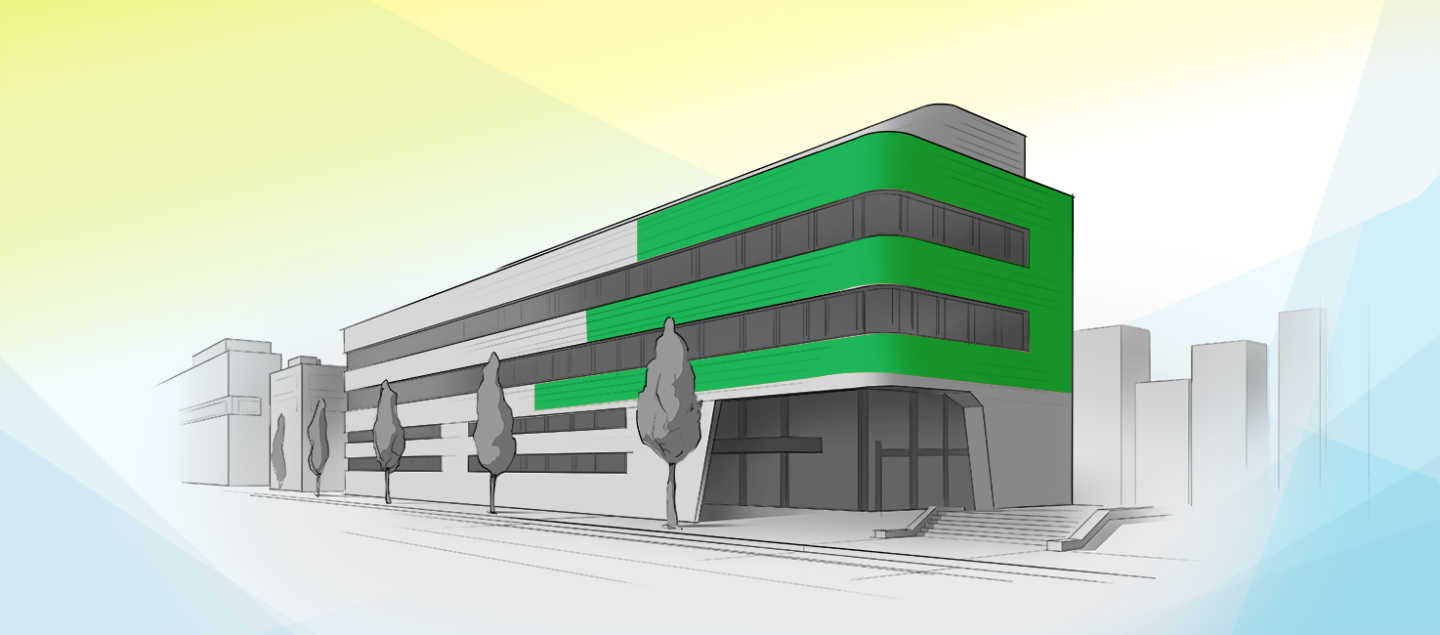 Iran Build & Property Show 2023 (IBUILDSHOW) – IBUILD Show 2023
The Iran Build & Property Show 2023 (IBuildShow) is going to be held from June 6th to 9th, 2023. This international exhibition is undoubtedly the largest event in Iran that focuses on buildings as the finished product, developers, and market participants in the construction industry. It is also the most significant event of its kind in the area because it brings together several businesses involved in the construction industry under one roof to display their goods and services. Interested in participating?
You get a stress-free and enjoyable business trip from the IranOnTour team. Here at IranOnTour, we provide a wide range of services, including interpreting, travel, accommodation services, and visa assistance, in addition to assisting clients in selecting a booth and navigating the trade show process. We also arrange conferences, exhibitions, and meetings in Iran depending on the specific target markets, industry verticals, and business sectors of our clients.
Time left until the exhibition
The Iran Build & Property Show 2023, IBuildShow
Visitors will have the opportunity to learn about the most recent advancements and technologies in Iran and other nations' potential target markets at the Iran Build and Property Show 2023, or IBuildShow. In contrast, exhibitors benefit greatly from exposure in front of a large audience of potential customers. This is an opportunity to create a solid business network that will benefit different businesses in related industries. Over 20,000 industry professionals and potential customers attend the IBuildShow intending to make informed investment decisions.
If you want to take part and are looking for a reliable travel agency to handle your business travel needs, IranOnTour will make it easier for you to plan your trip and conduct business. You can focus on managing your business relationships while we take care of your accommodation requirements, travel plans, and visa. Due to their familiarity with and connections to different markets, our team of business consultants and commerce specialists can help you manage such situations when dealing with the Iranian market.
Why Iran Build and Property Show 2023, IBuildShow
Establishment of new relationships with Iranian businesses involved in related industries.
Investigating cutting-edge strategies for the expansion of companies in related industries.
Determining and addressing the gaps in associated industries in the CIS, Iran, and other countries.
Potential financial investors and business partners from Iran and other nations.
A good chance to market your productions, services, innovations, and ideas.
Iran Build and Property Show 2023, IBuildShow Group of Industries
Mass Builders and Developers
Road Construction
Industrialized Companies in Construction
Modularized Structures and Buildings
Modern Construction Machinery, Tools, and Equipment
New Technologies in Construction
Town Developers
Modern Structures and Buildings
Building Façade Materials and Façade Construction Companies
Engineering Services Export
Banks, Insurance, & Credit Institutions Active in this Industry, Providers of Credit & Loan Services
Construction Information Technology Services
Specialized Media in The Field of Construction
Educational Institutions in The Field of Construction
Previous IBuildShow Exhibitors List
SHIMISAKHTEMAN
Bourse Bimeh Iran Brokerage
marmarplast
Seyagh Solutions
Bazar sakhteman & tasisat
Fuladsant zarin khavar mianeh
Rangin Nano Newtech
Ahangar Pishgaman Saze Zarand Company
HATTO LIGHTING
Sadra kian e-commerce group
FarasazanAvijeh
mana beton sakht spadana
Sherkate Ta'avoni Tolidi Tozi'i A'zaye Anjoman Senfie Sherkathaye Sakhteman, Tasisat va Tajhizat Ostane Tehran
Anjomane Senfie Tolidkonandegan va Fanavarane Sanatie Sakhteman
Anjomane Sazandegane Maskan o Sakhtemane Shahre Tehran
Anjoman PeymankaranTehran
Anjoman Anboohsazan Maskan o Sakhtemane Tehran
Khane Sarbaze Solhe Iran
Omran Moomun Chabahar
Taha Bazar Pars
Iranian barter market
Super panel
Ebrahim Company
Markazeahan
Persian door system
Hekmat Lawyers Group
Safe Bana Company
Saberi steel tubes manufacturer
Eideh Negar Memari
E.t.o.t
Hooshmandsazeh Arvin Ara
Tehran construction engineering organization
Faraz building
SHAHRZAD Traditional Tile
Ma Insurance
Azim Sazeh Borna
Tofighi wire industry
Mogharrarat Melli & Control Sakhteman
Iran Kohan Printing Complex
Startup Pavilion
Atieh behineh sazeh azarbayjan nader
Persian Kimya Faam
Alborz Electric Noor (linco)
Bargh afshan sepahan
Persia jam
Services We Provide for Iran Build and Property Show 2023
We give you the floor, tailor it to your needs, take care of the logistics, send you the best interpreters, and rely on our in-depth understanding of the market to support you throughout the entire trade show process. We can also send you along with a qualified interpreter and business consultant even if you decide to simply attend Iran Build and Property Show 2023 (IBuildShow) in Tehran without selecting a booth to make sure you don't miss any business opportunities or information. Our services, in brief, include (but are not limited to):
Booth Selection: To make your travel to Iran comfortable and your trade shows successful and stress-free, we will handle the booth selection process and travel arrangements for you.
Interpretation Services: Best interpreters are available in Iran to help you and your business relationship run smoothly.
Logistics: Supplying all equipment and supplies required for a successful professional event, including office supplies, audio-visual gear, and decorations.
Transportation: You have access to a range of vehicles, such as sedans, vans, buses, and other types. All vehicle types, from business to economy, are available for selection.
Airport CIP Services: Offering precise, schedule-based airport CIP services to a variety of business groups.
Accommodation: As soon as you request, we reserve convenient hotel rooms or any other kind of accommodation under the schedule and the best locations (close to the events).
Expert Translation Services: We can translate your data, manuals, conference materials, and catalogs expertly.
Visa Service: We'll help you get your visa on time; so, you can enjoy your business trip without any stress.
Why (IBuildShow) with Us
Our Years of Experience: We have worked with different partners and clients through numerous business trips.
Available round-the-clock: We appreciate hearing from you when you contact our customer services team. A knowledgeable staff of tour guides, interpreters, and translators puts your needs first.
Specially Tailored Services: At our firm, we place a premium on offering services that are especially suited to your requirements.
Leisure Activities in Iran: While on a trip with us, you can pass the time having fun at Iran's well-known tourist attractions.
Comfortable Booth Selection: We handle your booth selection and arrange your business travel to Iran to ensure you have a stress-free trip and a successful trade show.
Business Consultation Services: Our business consultant agency services can enhance your performance at exhibitions and events by providing access to market intelligence and facilitating the development of advantageous business relationships.
Some of Our Previously-serviced Clients
Government Delegates and Officials
Sibur Company
General Director and Deputy GD of TASS News Agency
"Mechanika" Corporation (part of Rostekh)
"Concorde" Group
And more ….
Business Consultation Services
Our business consulting department, "Iran Consultation", assists businesses from a range of industries in locating lucrative business opportunities and breaking into the Iranian market. The promotion of business relationships between related businesses in Iran, and other countries is the aim of the Iran Consultation Group. Our business consulting services include (but are not limited to):
Market Research in Iran
Partner Search in Iran
Business Meetings
Business Implementation Monitoring
Business Travel Services
What Else
Our business is willing to collaborate with you if you run a consulting or business travel agency and are looking for a partner in Iran to expand both your and our services across the border. If you want to arrange a meeting to carry the conversation forward, get in touch with us. Looking forward!
Iran Build and Property Show 2023 Time and Location
The Iran Build and Property Show 2023 will be held from June 6th to 9th, 2023 at Tehran International Permanent Fairground.
Google Map Location
Contact Us
For more information about the exhibitions, booking our different business travel services, or business consultation you can refer to us via: