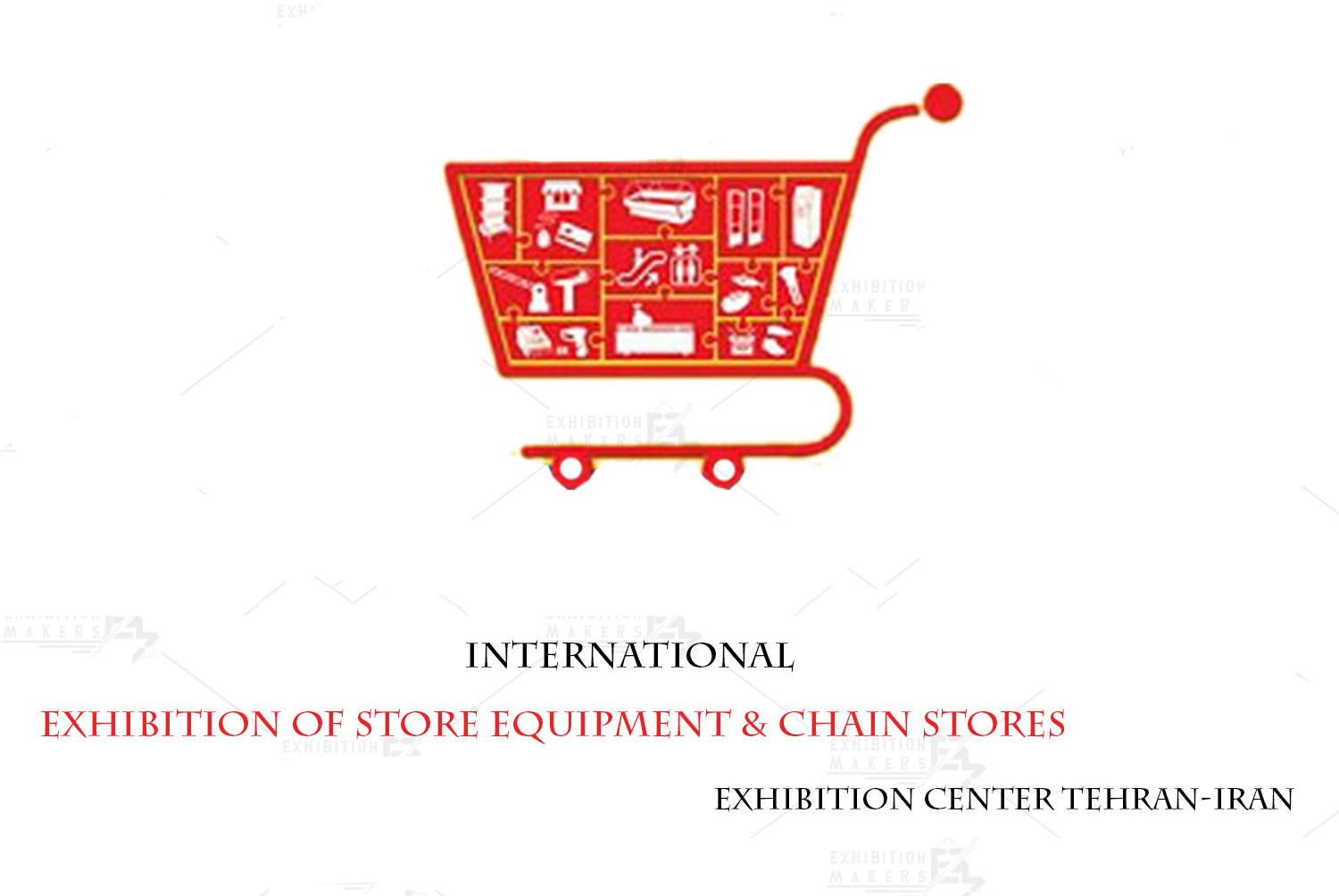 The 16th Tehran-Iran International Exhibition of Goods, Services and Store Equipment, and Chain Stores 2023
IranOnTour is an experienced travel agency, licensed under the Iran Ministry of Cultural Heritage, Tourism, and Handicrafts. In the current year, we have gained the experience of running multiple business group tours successfully. We offer a range of services, such as interpretation, transportation, accommodation, tickets, visa services, and assistance with booth selection and the trade show process. Additionally, based on our client's specific business sectors and target markets, we organize meetings, conferences, and exhibitions for them in Iran.
The Tehran Shop Fair is a good place to attract companies operating in the retail sector, both at home and abroad. The 16th International Exhibition of Goods, Services and Store Equipment, and Chain Stores 2023 (being held from December 30th to January 2nd, 2023) is a good place to show the latest developments and achievements in the retail industry and manufacturers operating internationally in the industry. This trade event welcomes all companies operating in the retail sector around the world to participate in the Iran Shop Fair.
16th Tehran/ Iran International Exhibition of Goods, Services and Store Equipment, and Chain Stores 2023
The 16th International Exhibition of Goods, Services and Store Equipment and Chain Stores 2023 is one of the top exhibitions of this sector in Iran. This exhibition attracts attendees from all over the world, with a wide variety of products. There are businesses always looking for qualified local sales representatives who can participate in the exhibition markets for store fixtures and chain stores. So, don't miss this trade show if you have the same sales potential.
Why Tehran Shop Fair
Popularity of the International Exhibition of Store and Chain Stores in Tehran
Good market chances for domestic and foreign producers
Opportunities for entering the Iranian Market
Possible chances of working with Iranian Partners
Convenient logistics and latest technology usage at Tehran Shop Fair
Tehran Shop Fair Possible Participants and Booth Holders
Chain Stores
Shopping Malls
Chain Restaurants
Distribution Companies
Goods Suppliers
Etc.
Services We Provide for the Tehran Shop Fair and Other Events
We give you the floor, set your flags, and assist you in the process of introducing your goods and services thanks to our in-depth knowledge of different markets, years of experience there, and a team of experts. Our services for your exhibitions and trade shows in Iran include (but are not limited to):
Booth Selection: In order for you to have a convenient trip and a productive trade show free of stress, we take care of your booth selection and arrange your exhibition schedule.
Interpretation Services: The most professional interpreters around the country to facilitate and ease your business relationship.
Transportation: Providing you with Sedan Cars, Vans, Buses, and other types of vehicles.All types of vehicles are available from economy to business levels to VIP
Accommodation: Booking convenient hotel rooms or any other type of accommodation in the best possible locations (close to events) on your call, right on the schedule.
Visa Services: Providing your visa in the shortest time possible to help you have a stress-free business journey on the right schedule.
Logistics: Providing whatever you require for a successful business event, from audio-visual equipment to business decorations and office supplies.
Airport CIP Services: Providing airport CIP services for different business groups on the exact schedule.
Professional Translation Services: Providing professional translation services for your catalogs, data, manuals, conference slides, etc.
Why With Us
Years of Experience: We have years of experience in business travel services with different partners and clients.
24/7 Support: Our customer services provide 24/7 support. We plan services in advance or at short notice. Also, we dedicate a great team of experts, interpreters, translators, and tour guides to your fields of interest.
Tailor-made Services: We dedicate Tailor-made services to make our services customized to your unique requirements.
Leisure activities in Iran: With us, you can enjoy your free time in Iranian tourist attractions, and add memories to your business trip.
Convenient booth selection: We take care of your booth selection and organize your business travel in Iran; so that you have a convenient trip and a successful stress-free trade show.
Business Consultation Services: Our Consultant agency department can boost your success in exhibitions and events by providing you with market information and helping you build profitable business relations.
Some of Our Previously-serviced Clients
We have served different clients, business groups, governmental levels, and VIP missions, and we have provided them with different business travel services successfully. Some of our previously-serviced clients are:
Government Officials and Delegates
Sibur Company
General Director and Deputy GD of TASS News Agency
"Mechanika" Corporation (part of Rostekh)
"Concorde" Group
And more ….
Business Consultation Services
Our business consulting firm, "Iran Consultation" has assisted businesses of all sizes and professions in entering the Iranian market and locating lucrative business opportunities. Our consultant agency department looks for ways to close communication gaps and offers services to improve economic, industrial, and financial transactions among interested businesses in Iran, and other countries. In a nutshell, we offer the following services:
Market Research in Iran
Partner Search in Iran
Business Meetings
Business Implementation Monitoring
Business Travel Services
What Else?
Are you a business travel agency or business consultant, looking for a partner in Iran? Our agency is ready to cooperate with your business to develop your services beyond the border. Interested in cooperation? Let's continue this conversation in a B2B session.