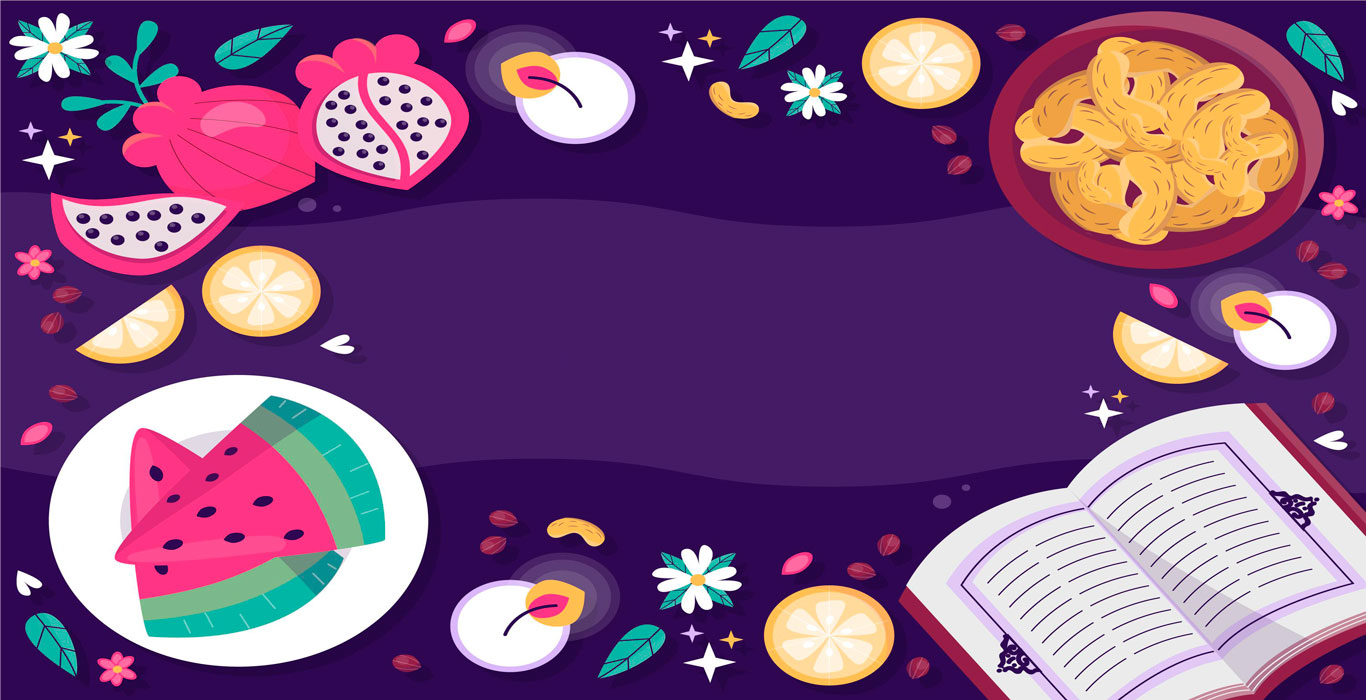 Popular Festivals in Iran: Iranian Celebrations, Ancient Persian Holidays
Each nation has a diary notebook for its long historical journey, which involves good and bad memories. Festivals and ceremonies are the cultural manifestations of this diary. Iran as an ancient civilization has lots of mementos to remember and care for. The Iranian culture is created out of different religions, local diversities, and historical events, so there are many amazing Iranian festivals and ceremonies that you can take part in. These events are celebrated on different contemporary or ancient Persian holidays by all or a group of Iranians. Let's put Iranian culture under a microscope to see what's behind the curtain of Iranian festivals and ceremonies.
What Makes Iranian Festivals Interesting؟
The meaning behind Iranian festivals
Spiritual rituals they perform
Special costumes they wear
Special foods they prepare
Lovely decorations people set in Persian festivals
Unique places they choose for Iran festivals
Festivals and Ceremonies as Cultural Attractions
If you have been in the U.S. during Halloween or Valentine's Day, you may have wondered what makes it special, why people perform such ceremonies, and what's the story behind them. In other words, human curiosity is turned on, when s/he faces something new, especially when it is a matter of culture. Therefore, cultural events such as holidays and festivals are so attractive to see and take part in.
Cultural Roots of Iranian Festivals
When it comes to Iran, these festivals have a wondrous background. Iranian holidays and Iranian ceremonies are sometimes engaged with nature, history, mythology, and celestials. Each holiday in Iran is a page in the diaries of a nation. Iranian people enjoy sharing the experience of their holidays with tourists. It is also worth mentioning that some Iranian festivals and Persian holidays are common with other Islamic countries as well as Persian-speaking countries. We can say Iranian ceremonies include:
Islamic holidays (like Muharram & Shaaban 15th)
Zoroastrian Festivals (Like Sada (or Sadeh))
Nature-related Festivals (like Sizdah-be-dar)
Local Persian Festivals [like Gorgeshow (Also called Grehgosha) & Rosewater festival]
Historical and political events
Ancient Persian Holidays – Ancient Iranian Festivals
Ancient Persian Holidays – Yalda (Chelle Night) – the Winter Entrance
Yalda is one of the most popular ancient Persian holidays. The word "Yalda" means birth. It's the last night of autumn. The next day of Yalda is the first day of winter. On this night (also called Chelle), Iranian families gather on a feast to meet each other, enjoy a joyful ceremony, and read "Shah Name" (the masterpiece of Ferdowsi's epic poems) and "Hafez Sonnets" (A series of sonnets by Hafez). On this ancient Iranian holiday, people eat special things like nuts, watermelon, pomegranates, and sweets. Youngsters prefer wearing green and red; since recently watermelon and pomegranate are known as symbols of Yalda.
Like to find out the origins of this Iranian Celebration? Ancient Iranians loved the light and hated darkness. Since ancient Iranian life was so dependent on farming, people tended to have longer days and shorter nights. That is one reason that darkness was considered devilish, yet the light was a heavenly gift. Yalda night, indeed was a holy event for people back then, because as the beginning of winter, the days after Yalda would start getting longer and longer. According to this fact, Yalda was assumed to be the birth giver of light and the name Yalda was created.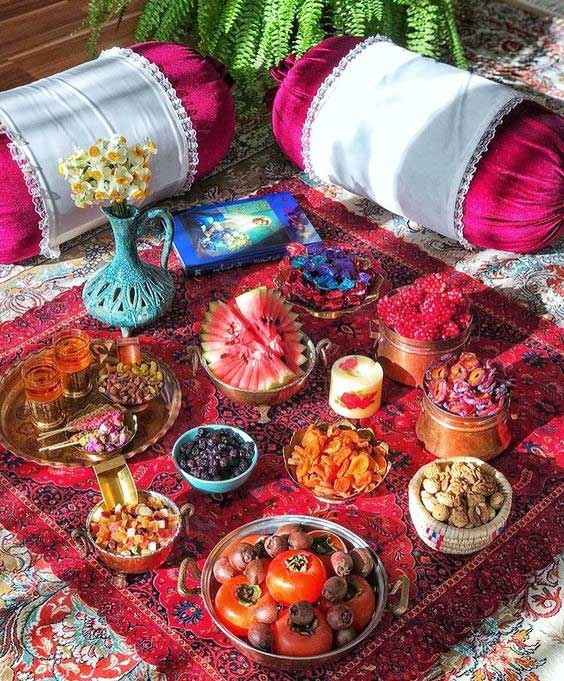 Ancient Persian Holidays – Nowruz – the Iranian New Year
As one of the most popular ancient Persian holidays and Iran festivals, "Nowruz" means "the new day". Though it is one of the oldest, it's still fresh, for it's the new year of Iranian. Nowruz (so-called Nowruz Eid) is one of the happiest Iran celebrations in Persian culture. On the first day of spring, when nature is revived, the first day of the Iranian solar calendar begins. People wear new clothes, set the 7-seen table, and pray for a lucky year ahead. Iranians decorate the 7-seen table with 7 special items starting with the Persian letter "س" (which is vocally produced just like /s/). Each of the 7-seen items symbolizes something elegant (for example apple is known to be a symbol of health and beauty).
Nowruz is the best time for a trip to Iran since Iranian nature is at its bests and the Iranian people are in the happiest mood. Many Iranian poets also have considered Nowruz as a blessed beginning for people and nature. Hafiz, the famous Iranian mystic and poet says:
«ز کوی یار می‌آید نسیم باد نوروزی، از این باد ار مدد خواهی، چراغ دل برافروزی»
"There comes the breeze of Nowruz wind; Ask for blessing, so your heart's lantern be turned on".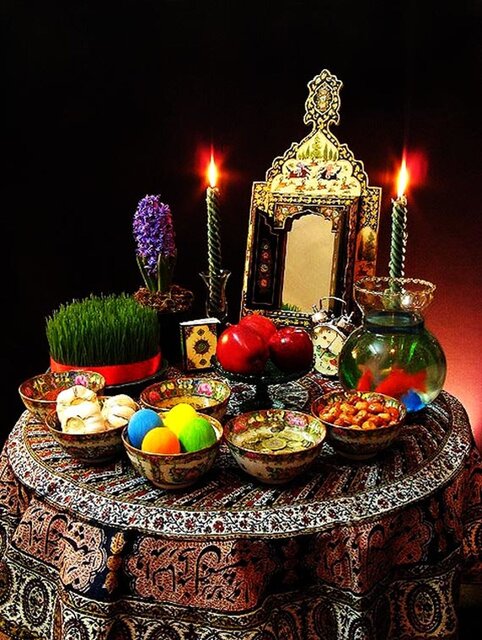 Sizdah-be-dar – the Nature Day Festival of Iran – Iran Holidays
Although it is a short-time Persian festival, it's indeed an important one. The word "Sizdah-be-dar" means "13-to-leave" if we translate it word by word. On the 13th day of Nowruz (which is the last day), people leave their houses to take a breath in the fresh air of nature. In the Persian calendar, this day is also called nature day.
There are lots of stories about the roots of this Iranian holiday, yet none is approved. What matters now is that Sizdah-be-dar, as one of the Iranian celebrations and holidays, is a happy event. In some parts of Iran, people take the "Sabze" (the little amount of grass planted in a special vase as one of the 7-seen items) outside with themselves and leave it to the open arms of nature. This act is a popular one, among other Iranian traditions, and can be a symbol of leaving everything where it belongs.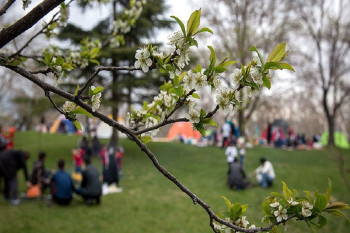 Zoroastrian Festivals in Iran, Zoroastrian Persian Festivals
Sada (Sadeh) – Zoroastrians winter fire festival – Iranian Holidays
Sada is one of the most glorious Zoroastrian Iran festivals. This ancient Persian festival has a Zoroastrian root. Long ago, the Iranian people used to believe that winter has two sections. They named the first part "the big Chelle", and the second one "the small Chelle". The big Chelle refers to the first 40 days of winter, and the little Chelle refers to the second 40 days. The first 40 days are colder; but after these days, the weather starts to get warmer. They used to believe that in the second 40 days (Which start on Bahman 10th (or so-called Sada), the earth is getting warmer by the fire they light.
In Sada, people help each other light a large fire, and they do spiritual dances around it, singing and reciting religious Zoroastrian holy verses and prayers. For centuries, Sada has been one of the living Persian festivals. Nowadays, Sada is mostly celebrated by Zoroastrians in cities such as Shiraz, Ahvaz, Isfahan, Tehran, Yazd, and Meybod.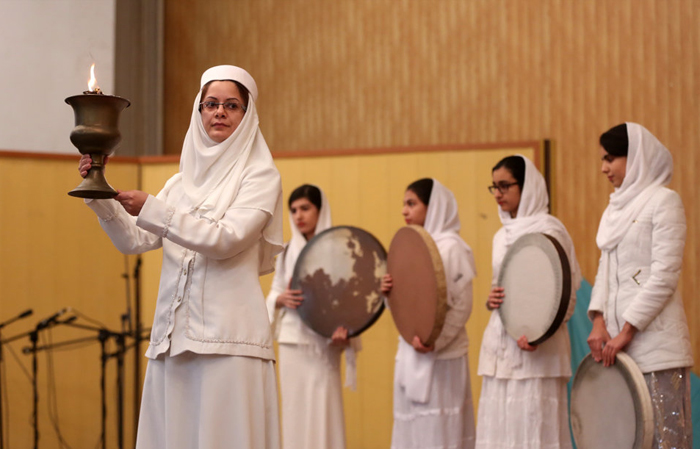 Islamic Iranian Festivals
Muharram, Islamic Iran Festival – the Month of Holy Grief
Muharram is a popular Islamic Iran festival. Mostly known as the first month of the lunar calendar, it is also a respectful month for Iranian Shia Muslims. What makes this month special for Shia Muslims is the deep relation of this lunar month with the third holy leader of Shia, Imam Hussain (AS). Imam Hussain, the grandson of the prophet (AS) is a respectful noble figure for Iranian people (whether Shia or other religious groups). Similar to the Christians' love for Jesus Christ, and the grief of Christians for his loss, Iranian people spend Muharram in faithful mourning to show their respect for Hussain (AS).
The 10th day of Muharram (known as Ashura) is a popular Iranian holiday. This is the day of the unfortunate death of Imam Hussain. Shia Muslims believe that according to historical clues, Imam Hussain and many of his family members were tragically murdered in an unjust war (In Karbala, Iraq); so, they mourn for what happened to their holy leader and express their sorrow.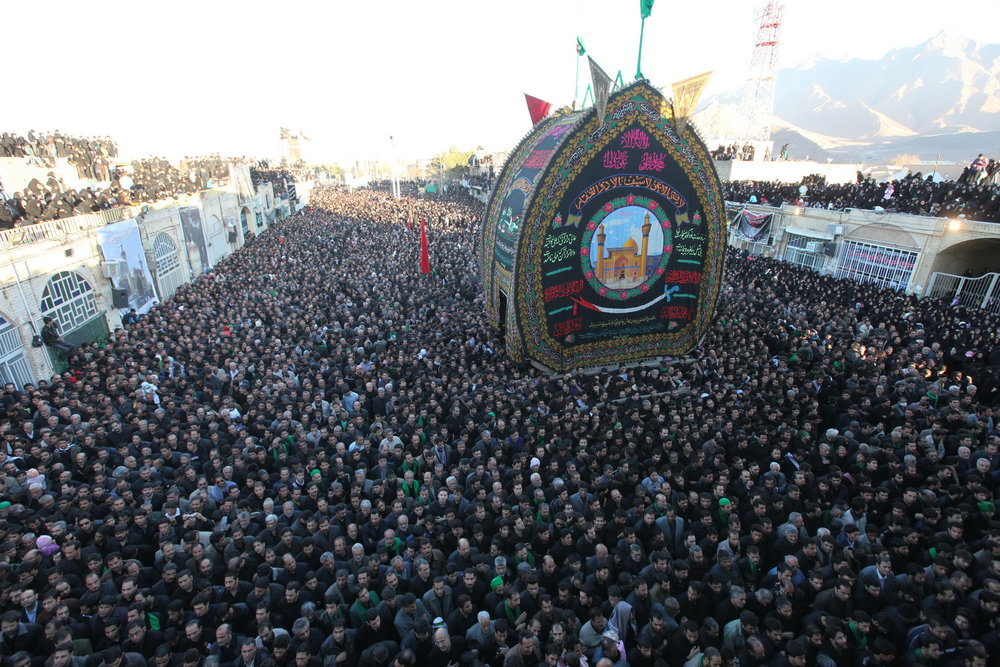 Shaaban 15th Islamic Iranian Holiday – the Savior's Birthday
Shaaban 15th is a popular Islamic Iranian holiday for Shia Muslims in Iran. Like many other religious beliefs about a savior for mankind, Iranian Shia Muslims believe in an apocalyptic figure. According to Shia definitions, the 12th and last Imam (holy leader) of them (known as Al-Mahdi) is the apocalyptic savior of mankind. It is worth mentioning that Muslims also believe in the arrival of Jesus Christ beside Al-Mahdi. They believe that they will arrive in the final era of humanity, unite together, and fill the world with humanity and justice. Shaaban (a lunar month) 15th is the day that is believed to be Al-Mahdi's birthday. Iranian Shias celebrate this day with happiness and pray for Imam Mahdi's upcoming arrival. They share sweets, free food, and give alms to poor people. Some other Shia Muslim nations celebrate this Islamic Iranian holiday as well.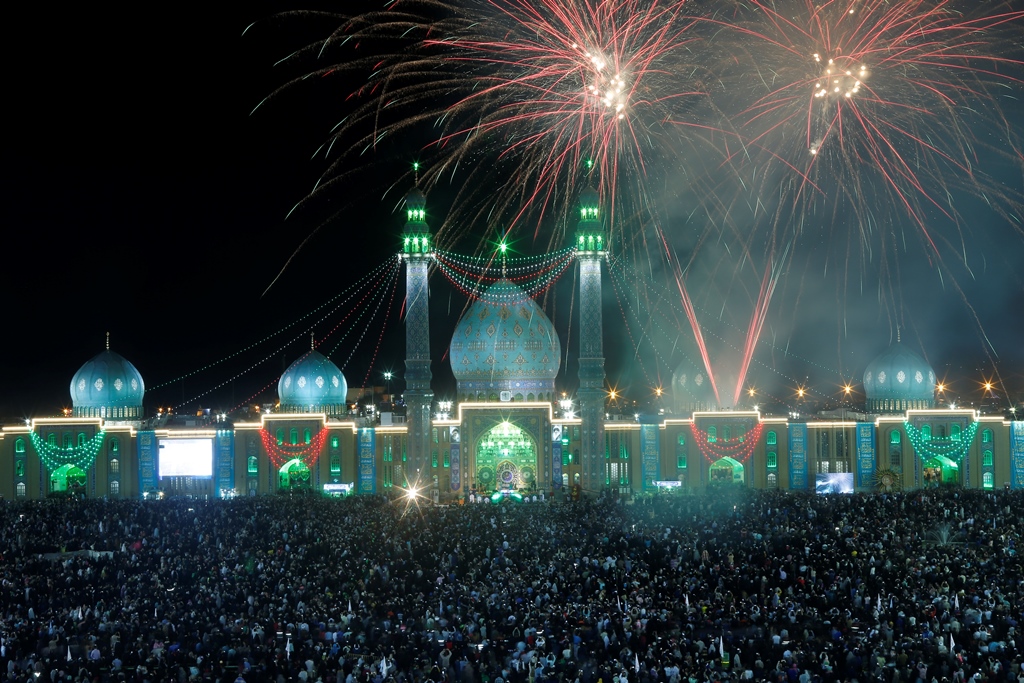 Local Iranian Festivals
Rosewater Festivals in Iran – Aromatic Iranian Ceremonies
If one asks when a rosewater festival begins, I'd say the flowers decide. Rosewater, an Iranian ceremony, refers to the romantic act of taking the essence of aromatic flowers, in spring. In different parts of Iran (like Kashan), where roses are red, trees are green, and people are lovely, the spring season is also the season of this colorful Iran festival. This Iranian celebration is both a natural and a local ceremony; since many tribes in Iran perform it when nature is the most generous.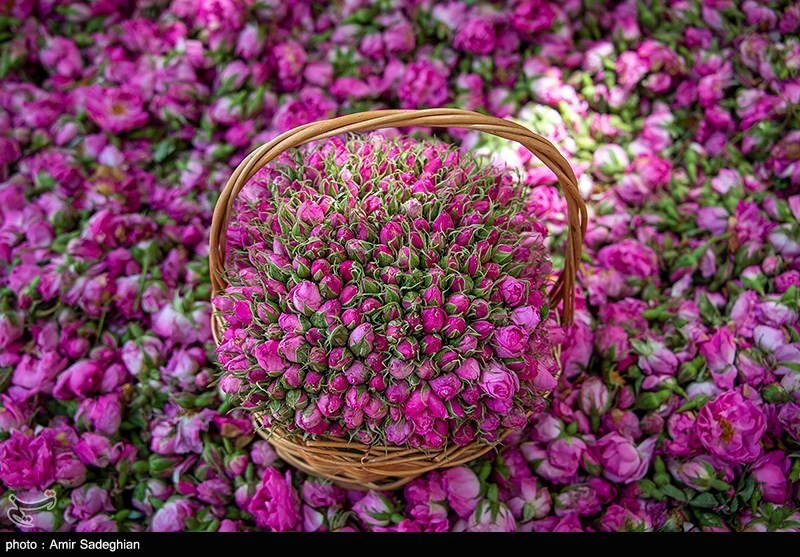 Learn the secrets of the world's second oldest religion on this tour around Yazd. For so long, this historical city has...
Keywords: Zoroastrian celebrations and festivals, holidays Iran, Persian celebrations, Iranian customs and traditions, Zoroastrianism holy days, celebration in Iran, famous festival in Iran, Persian holidays and traditions, Iran important festivals