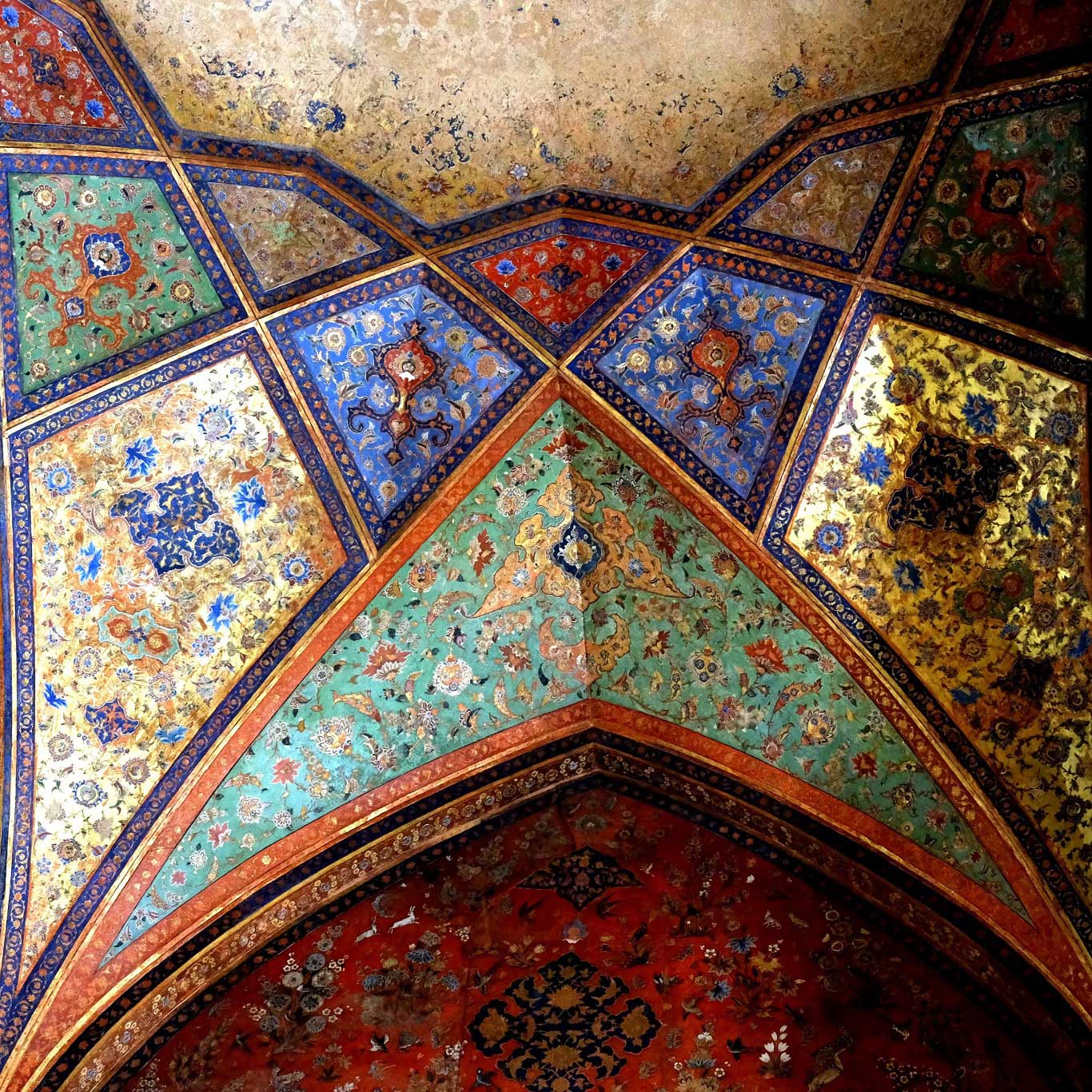 Iranian Arts: Arts of Iran & Ancient Persian art
Different nations and civilizations have their own treasures of art. As an ancient society, Iran is the homeland of many world-famous artists and arts. Some Iranian art methods are the inspirations for many methods of art in different fields worldwide. Iran is also the birthplace of some arts and artistic methods. Without Iran and its artists, such arts and artistic methods are not even definable. Interested in arts? Follow me in this passage to find yourself in a world of arts and crafts in Iran.
Arts and Crafts in Iran
Iran has a long history in different fields of arts. Iranian arts have entered the Iranian lifestyle. Iranian people live with their art and they try to have an artistic lifestyle; even if they're not professional artists. Arts and crafts in Iran are so popular that almost in every single Iranian house, you can see at least one amateur or professional artist who loves a specific field of art and follows it. Although the artistic fields in Iran are vast and diverse, the most popular Persian art fields are:
Persian Calligraphy
Iranian Painting
Iranian Architecture
Persian Traditional Music
Art of Theatre in Iran
Persian Handicrafts
Calligraphic Arts in Iran (Persian Calligraphy)
When you write, you encode concepts to transfer meanings. Calligraphy is a condition in which you show the elegance of your feelings through letters, words, and sentences. Persian calligraphy refers to the art of Persian writing with the most beautiful styles. Persian art of calligraphy has a good relation with poetry, the Quran, and other contexts of literature. Such literary contexts in Iran are usually written with styles of Persian calligraphy to be more influential and brilliant. There are many methods of calligraphy in Iran, the most popular among which is: Naskh, Nastaaligh, Sols, and Shekasteh. Each of these calligraphic methods has a philosophy, and each has its' own fans and masters.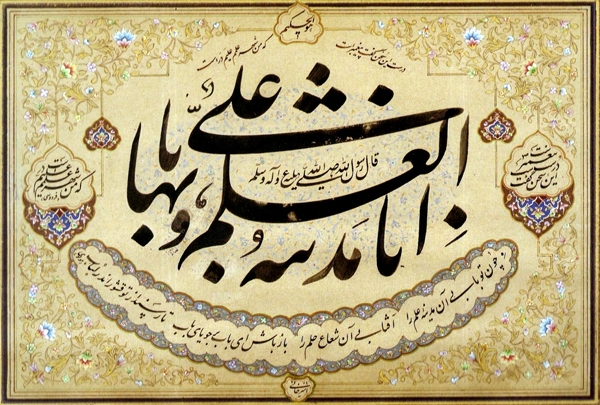 Painting Arts in Iran
Painting as well has a long history in Iran. As a famous Persian art, painting has been one of the most popular subjects of interest for Iranians, since the ancient ages. The paintings on the caves and clay plates testify that the Iranians have always been eager about painting. The evolution of many Iranian arts of painting is visible during the centuries of history. Nowadays Persian miniature is one of the most popular methods, among other styles of painting in Iran. Mahmoud Farshchian is one of the most well-known artists of this method. In the Persian Miniature painting style, the items are dreamy representations of reality, and every single detail of the painting has a personality. Iranian miniature paintings also have a good connection with religion and mysticism. Such paintings try to share mystical and religious feelings and transfer spiritual energy.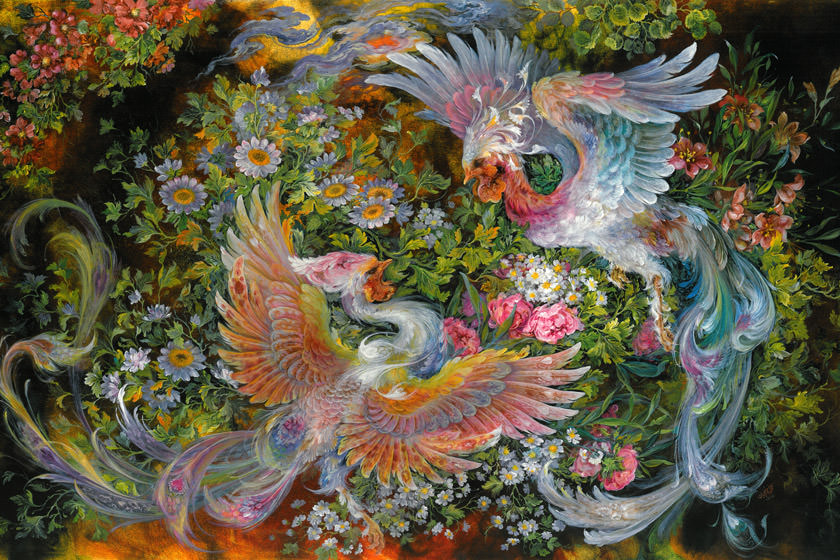 The Iranian Art of Architecture
Iranian architecture is so unique. As one of the most interesting arts in Iran, architecture has always been so attractive to art lovers. Iranian architecture has a unique personality; that's a matter of the substantial connections between architecture and culture. The architecture in Iran is inspired by religious, mystical, geometrical, and aesthetical definitions. Iranian mosques, shrines, traditional houses, and historical mansions are witnesses of such connections.
Gonbad for example is an Iranian style of architecture in building the root of places inspired by pantheism. The lower parts of Gonbads are wide and it gets narrower and narrower in the upper parts. The lower wide area refers to the plurality of the materials and creatures in the physical world, and the upper narrow part refers to the unity of everything with only God. Gonbad constructions are representations of the belief that the higher you go, the more you feel united with God; and that everything is inside a united divine corpus.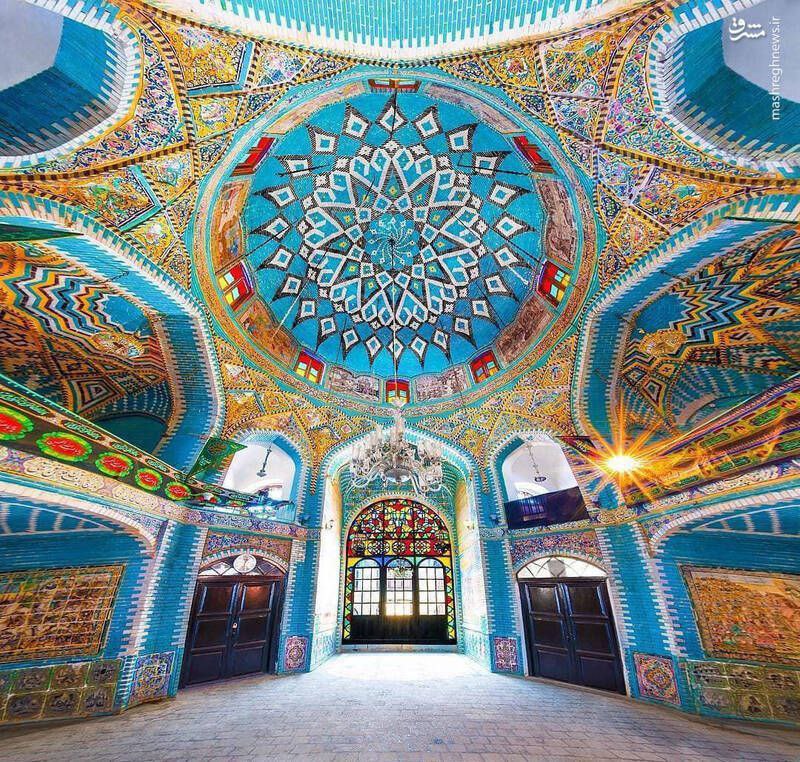 Persian Traditional Music
Apart from Rock, Metal, Rap, Pop, Jazz, and other famous genres of music, Iranian traditional music has a different world. In the world of the Iranian art of music, there are many instruments and musical systems. Iranian traditional music has 7 different systems (Dastgah); 5 types of singing styles (Avaz), and lots of musical subbranches known as Gousheh. Each of the Iranian traditional music systems has a unique characteristic. Some systems are joyful, some are sad, and the type of joyfulness or sadness in each is different from the others. Each of these systems is great to listen to at a specific time of day. For example, "Mahoor" is a system of Iranian music that is so similar to "Major" in definitions of western musical chords. Mahoor is a joyful system of music that is great to listen to in the early morning. Iranian musical productions are so in harmony with such traditional musical systems, their subbranches, and their singing styles.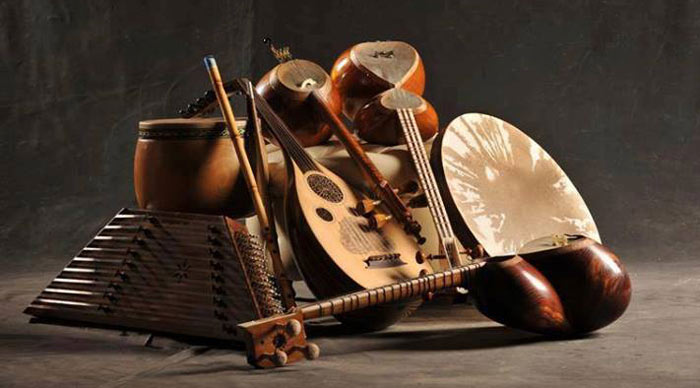 Theatre Arts in Iran
Theatre as its' contemporary definition, entered the world of Persian arts in the Qajar age. After that, the related to theatre arts developed in a modern way in Iran. Nowadays the theatres are full of fans, viewers, and observers in different cities of Iran, especially Tehran. Moreover, theater in an older definition has a much longer history in Iran. Iranian ancient methods of theater and drama were Naghali, Siah-Bazi, KheimehShab-Bazi, and Ta'zieh. Ta'zieh as an example of a traditional theater Iranian art was a drama based on the Karbala events and what happened to Imam Hussain on the Day of Ashura. Naghali as another example of the Iranian art of theater is a type of drama, in which the only actor incites the tales from epic Iranian poems and legends, and at the same time, he tries to play the role of different figures.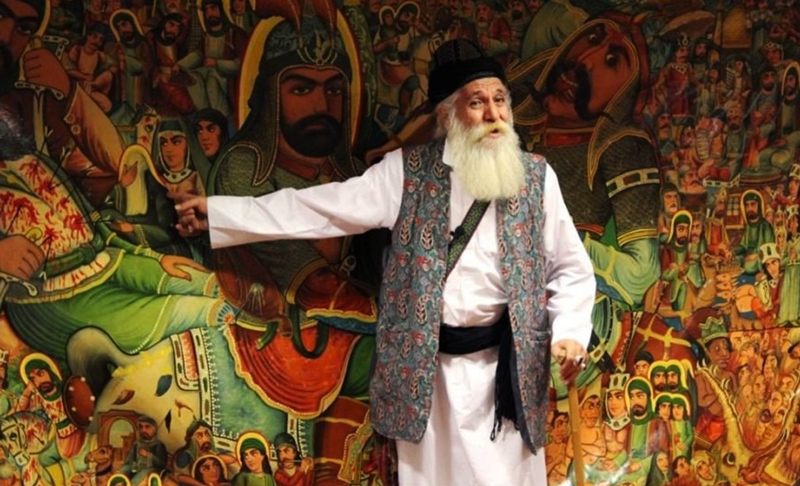 Iranian Arts of Handicrafts
Carpet weaving, Termeh weaving, Khatamkari, Minakari, Tazhib, and Ghalamzani are famous Iranian arts of handicrafts. In each of these artistic styles of crafting, other Iranian arts such as painting and calligraphy are somehow used. Tazhib as an example refers to the art of decorating the papers and covers of a book or a piece of calligraphic writing or painting, with golden and silvered artistic drawings and sketches. Khatamkari refers to creating beautiful geometrical sketches on wooden items such as boxes and chests. On the other hand, Minakari is the art of decorating different types of plates with blue heavenly drawings and Ghalamzani is the act of metal items artistic decoration.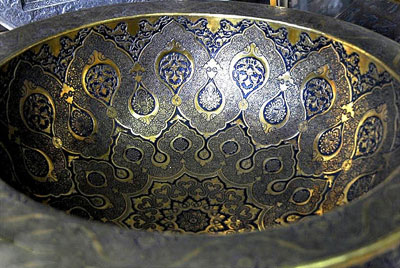 Termeh weaving is the art of weaving heavenly flowered shapes on cloth, and Carpet weaving as one of the most popular arts and crafts in Iran refers to the art of crafting beautiful soft covers for the ground; that are decorated with beautiful images. The brilliance of weaving arts is that the decoration pictures are not like stickers, but they are the materials of the carpet itself that are weaved and colored so elegantly. It is also worth mentioning that carpet weaving in Iran is so famous that Tabriz (an Iranian city) is known as the capital of carpet weaving in the world.
Final Words
Thank you so much for following us in this passage. Here at IranOnTour, we try to share knowledge alongside the business. We'd also be grateful if you enlighten us with your experience and knowledge. Also, we'd be glad if you let us know how you felt reading this blog.