TOP Iranian Art, Handicraft Tours & Workshops
Carpets that take you to the magic of oriental stories, domes that fascinate you with their intricate floral patterns, and tiles that spellbind you with their magical calligraphic lines are probably how you picture Persian art. But it doesn't stop there! When words are unable to explain all the things the ancient Persian civilization has gone through, Persian art steps in! That's why Iran Art Tours are like a journey into the soul of the country! You'll find the reflections of the deep-rooted culture, the incredible variety, and the Persian fascination with nature, geometry, and spirituality in Persian handicrafts and artworks. On your few-hour tour, you'll also try your hands at making a piece of Persian art in the company of an Iranian artist.
Iran Painting Tour
The Story of Persian Art
Iran Handicraft Tours
Iranian Art Garden Museum
Iran Art & Architecture (Persian Art)
These music discoveries bring you in touch with the spirit of Persia. Explore Persian traditional (classical) music, discover Persian folklore with the music of Iran's various ethnicities, get lost in the mysterious aura of mystical music, and stop by the art studios that give life to Persian instruments.
Calling all folk music lovers and culture enthusiasts! This one-day trip to the birthplace of the Kurd's...
How about dropping by a handicraft workshop, having a chat with an Iranian artist, getting introduced to one of Persia's top handicrafts, or even trying your hands at making them yourself?!
See the creation process of Persian handicrafts. Join a Persian handicraft tour in Isfahan, Stop by studios &…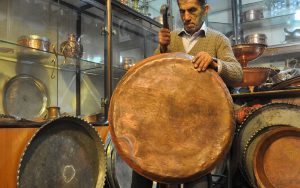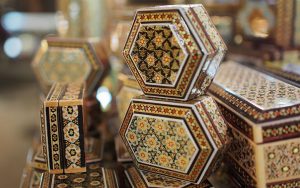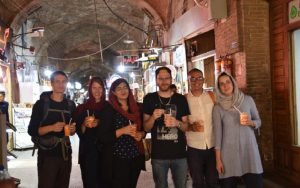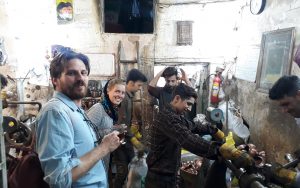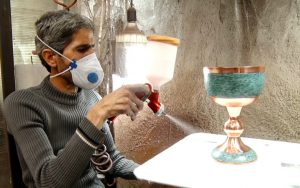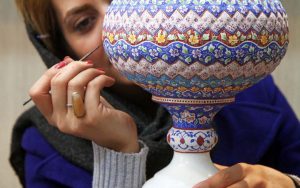 Join a creative Persian potter at his art studio, discover how Persian pottery is tied with Persian philosophy and soul, and how it features Persian culture in its patterns. Also try your hand at creating something yourself!
Taking beautifully painted clayware home as Persian treasures is nice, but getting to see the workshop...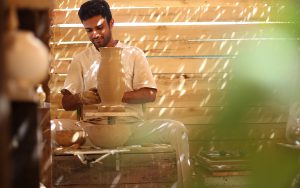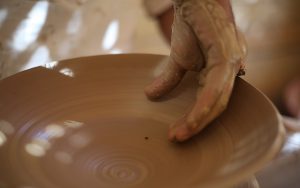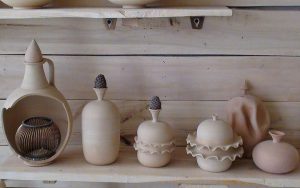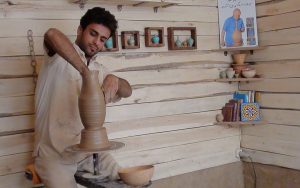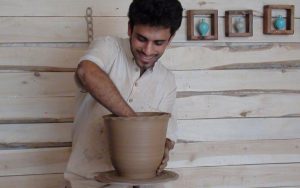 On your Iran art tour, discover the beauty and elegance of Persian calligraphy, watch the creation of a work of art, and enjoy spending time with a creative Iranian artist.
The elegance that overwhelms you when you find yourself surrounded by the impressive architecture of...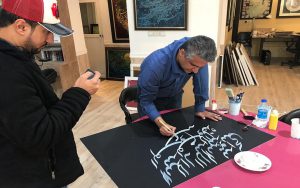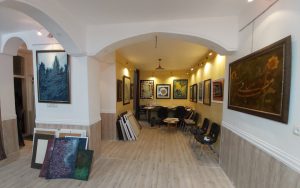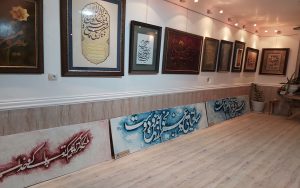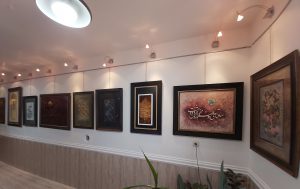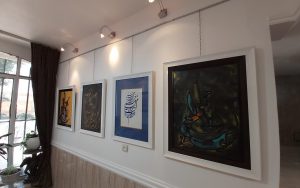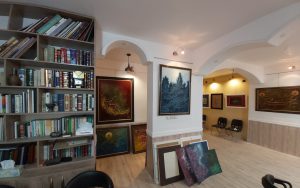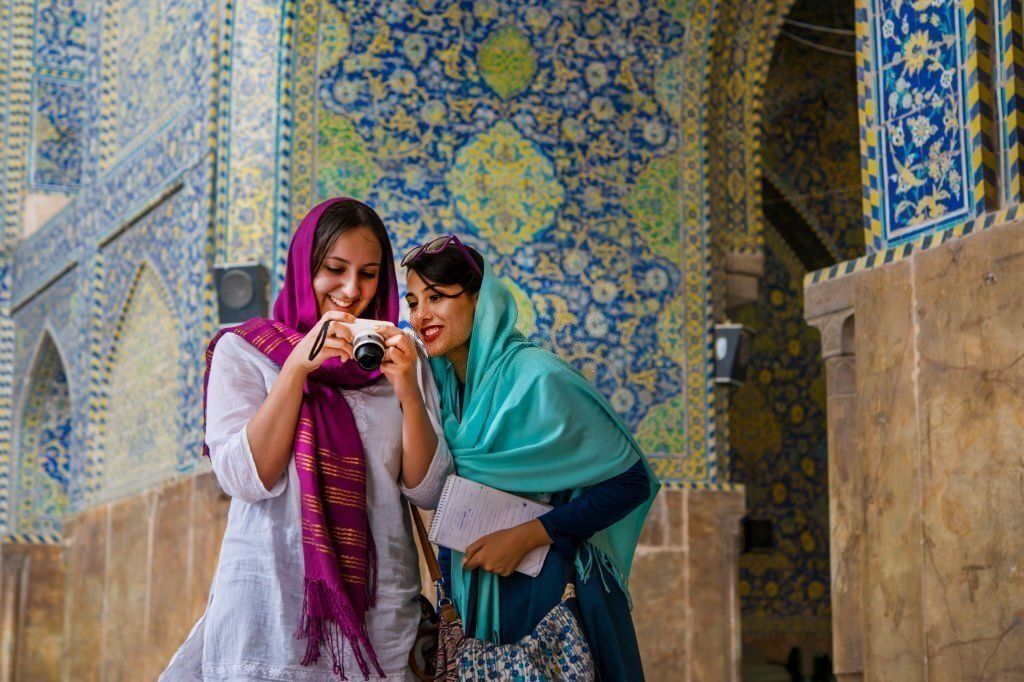 Tailor-Made Art & Handicraft Tours
Not finding what you're looking for? We are well-connected to artists of various disciplines in different cities. Just contact us and join them in their workshops and visits to top museums, amazing galleries, and more.
Create your trip now
What You Experience on an Iran Art Tour
Catching the Creation Process
The magic of a work of art comes from the hands of its creator and all it goes through. On an Iran art tour, you'll enjoy the fun, pleasant, and enriching process of creating a Persian work of art.
Enjoyable Hands-On Experiences
Wouldn't it be great to try your hands at deep-rooted Persian arts?! Our Iranian art tours make it possible under the direction of art masters!
Enjoyable Hands-On Experiences
Wouldn't it be great to try your hands at deep-rooted Persian arts?! Our Iranian art tours make it possible under the direction of art masters!
Shopping for Precious Persian Handicrafts
Shopping for artworks beside an expert of Persian handicrafts means finding the secret shops, the highest quality, and the best bargains. Why not also bring back home a Persian souvenir from the gallery/studio you experience an Iran art tour?
Hanging Out With Iranian Artists
Lively chats with bright people in the lovely aura of Iranian artistic settings would be one of the most pleasant parts of your Persian art tour.
Hanging Out With Iranian Artists
Lively chats with bright people in the lovely aura of Iranian artistic settings would be one of the most pleasant parts of your Persian art tour.
Touching the Depth of a Nation
There is a deep bond between Iranian art and the spiritual soul of Persian people. And our Iran Art Tours are chances to touch that soul.
Through millenniums and centuries, Persians became masters of music, literature, weaving, enameling, inlaid, engraving, calligraphy, painting and more… Here are some of the top arts and handicrafts you can discover on an Iran art tour!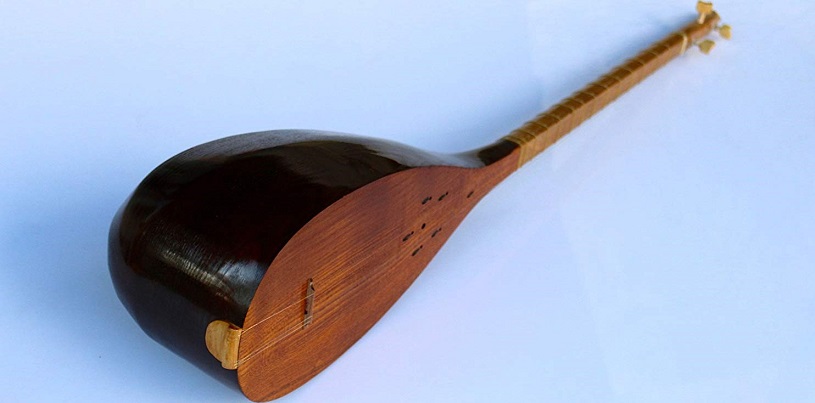 Persian Music
With roots in Persian literature and culture, Iranian music is a reflection of the soul of Iran. Iranian classic music, folk music and mystical music treat you to an unforgettable Iran art tour.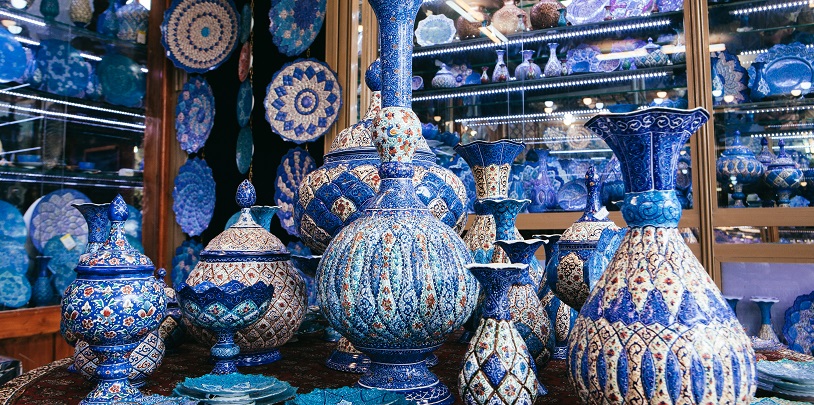 Minakari
Since around 1500 B.C., Persians have been creating Minakari (Persian enameling), the art of creating heaven on objects, by tastefully painting on the surface of glass, ceramic, or metals.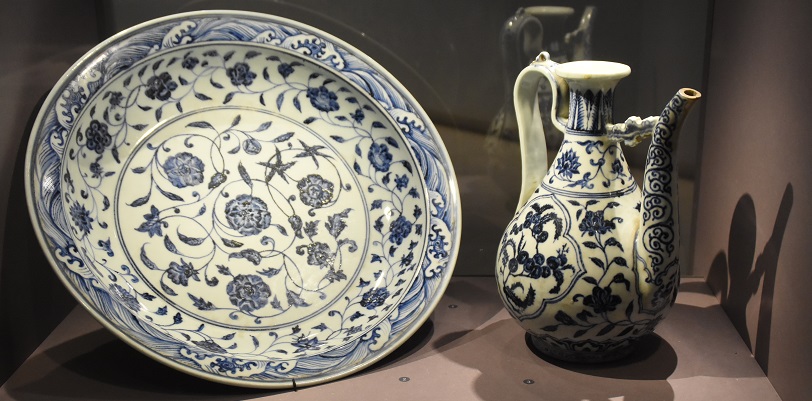 Persian Painted Pottery and Ceramic
As a manifestation of the taste and antiquity of Persian civilization, Persian painted pottery and ceramic are traced back to the 7th millennium B.C.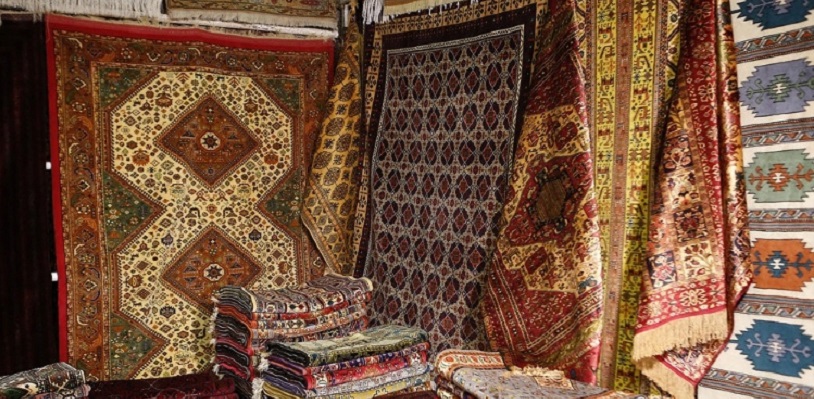 Persian Carpets
Persian carpets go without saying! Antiquity, quality, beauty and cultural value make them a sign of wealth, luxury and taste around the world.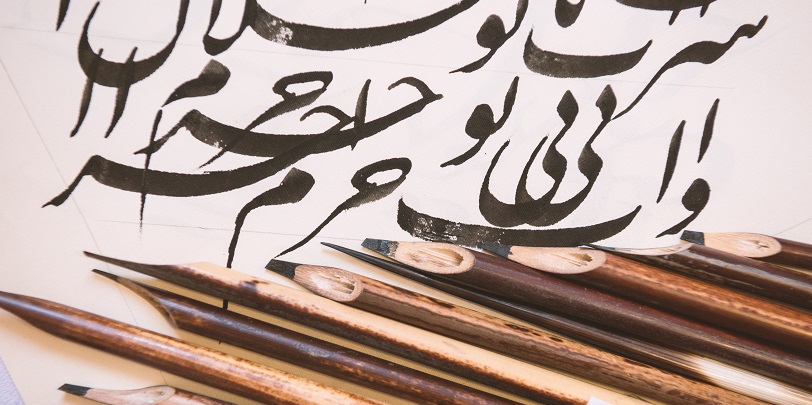 Persian calligraphy
Persian calligraphy, the magical spell of Iranian literature, pottery, metalwork, and tilework, is also one of the country's most sophisticated arts.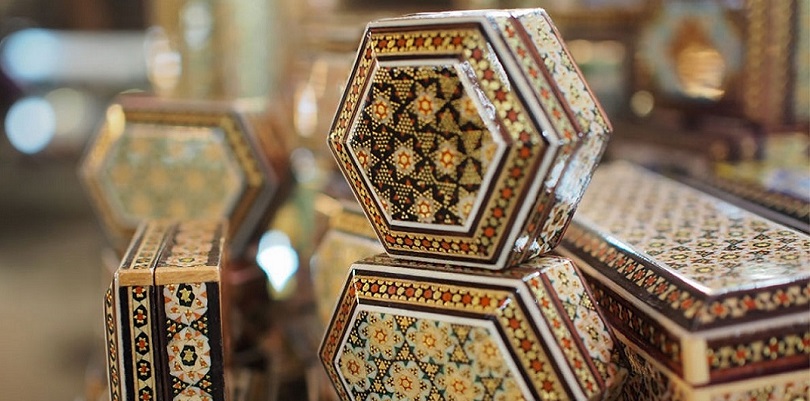 Khatamkari
Khatamkari, the ancient Persian inlaying or marquetry, is also one of the most elaborate of Persian handicrafts for a memorable Iran art tour.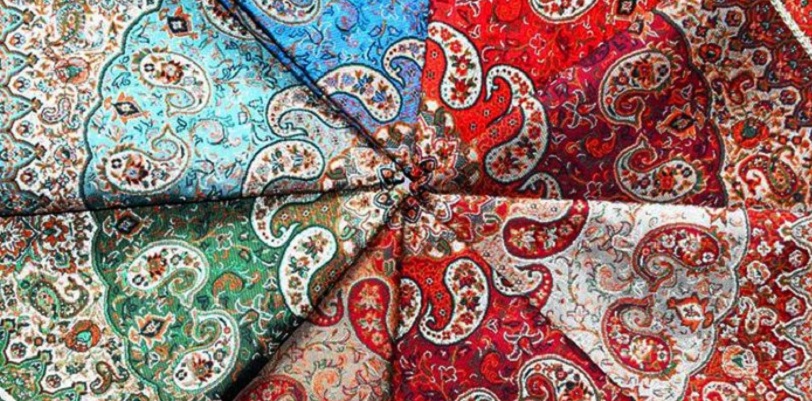 Termeh and Ghalamkar
Termeh and Ghalamkar are Iran's most favorite traditional textiles and the most popular as table covers.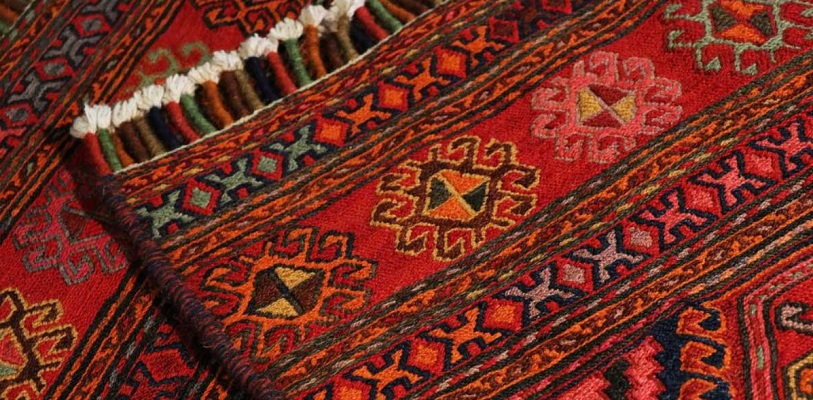 Gabbeh, Kilim, and Jajim
Traditional Iranian weavings, Gabbeh, Kilim, and Jajim, are the relics of the country's antiquity and cultural variety.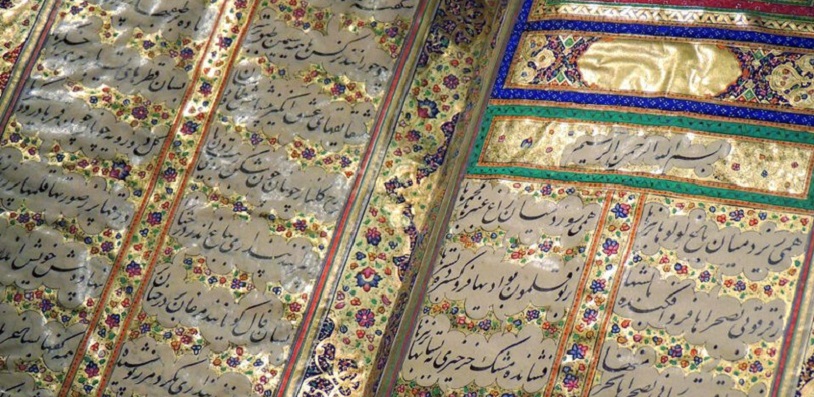 Miniature and Tazhib
Miniature and Tazhib, the traditional styles of Persian painting, are known for their intricate details and colorfulness.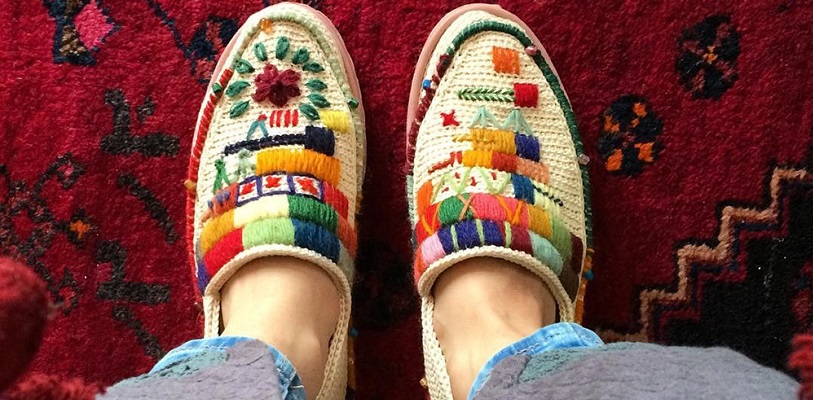 Galesh, Giveh, and Kalash
Galesh, Giveh, and Kalash, traditional Iranian footwear, are cool, comfortable, and adorable replacements for our modern shoes.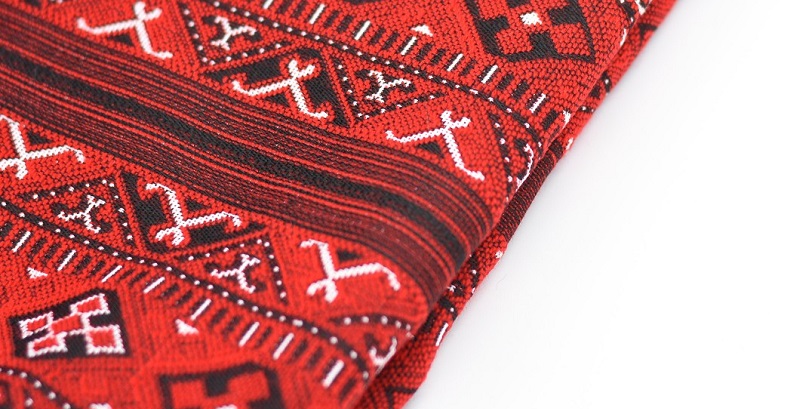 Soozan Doozi
The iconic art of Sistan and Baluchestan, Soozan Doozi, is a form of embroidery or needlework on clothes and jewelry.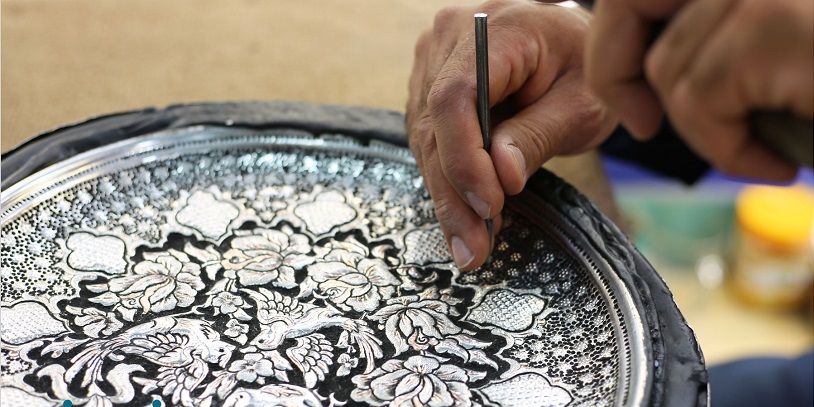 Ghalamzani
Ghalamzani, the art of engraving Graceful Persian patterns on metal objects, is one of Iran's most luxurious handicrafts.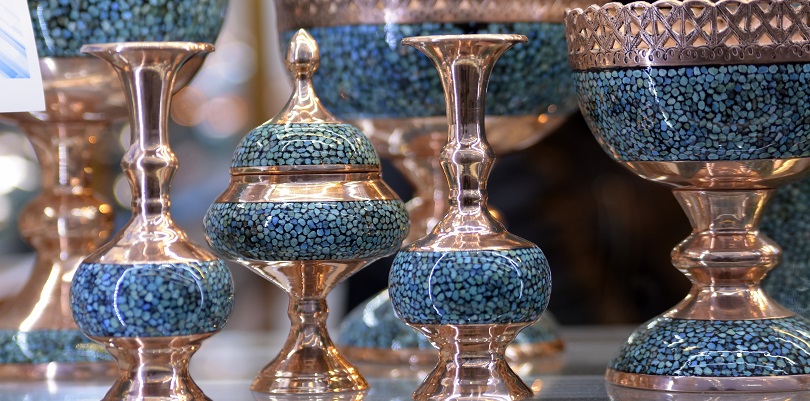 Firoozeh Koobi
Firoozeh Koobi is a tasteful bled of turquoise stones with copper ware and jewelry.
Where Can I Find the Best Iranian Handicrafts?
Although the top destinations for shopping for Persian souvenirs and Iran art tours are Isfahan and Shiraz, you can find most handicrafts all over the country. In Isfahan's Grand Bazaar, you'll find first-rate Minakari, Ghalamzani, Ghalamkari, Monabbat, and traditional painting. In Shiraz's Vakil Bazaar and Seray-e Moshir, you'll find top works of Khatam (inlaid), Haft Rangi tiles, carpet, Gabbeh, Kilim, and felt rugs.
In Yazd, you can get precious traditional textiles, especially Termeh. You'll find the best Pateh (traditional needlework), carpet, and kilim in Kerman. In Kashan, you can grab nice carpets and textiles. From Kermanshah and Kurdistan, get a pair of traditional footwear or beautiful kilims or pay a visit to their Tanbur making workshops. . For pottery lovers, Hamedan's Lalejin town and Sistan and Baluchestan's Kalporgan village are the places to be. Jewelery lovers can also find the rarest kinds of handmade jewelry in Sistan and Baluchestan. And finally, carpet lovers shouldn't miss Tabriz.
Discover More About Iranian Arts & Handicrafts
Like to find out about the history, process, and secrets of the valuable works of Persian artistry? Check out our attractive blogs on top Persian arts & handicrafts then!
Join the Newsletter
Receive the best Iran tour offers and blog updates by subscribing to IranOnTour newsletter.
Keywords: Iran art trips, Tehran Art Galleries Tours, Iranian Garden Museum of Art, Iranian Art-Persian architecture, Iran museum, Handicrafts & Culture, Iranian tour, Iranian museum, street art tour iran, fall art tour.