Luxury Tours of Iran & High-End Travel Services
Iran, the country of elegant carpets, ancient treasures, Islamic archeological masterpieces, and rich culture is expecting you with the comfort of finest luxury hotels, fancy vehicles & top-shelf services! To create pleasant, comfortable and memorable Iran Luxury Tours and Holidays for you, we, as the team of IranOnTour, offer the best services we possibly can. From lavish boutique hotels of historical value that are manifestations of Persian art and architecture to top modern hotels, from high-end cars and top professional guides to personalized services and 24/7 support until you get back home!
Luxury in Iran
Most Expensive Tour Packages
Iran Luxury Travel Packages 2024
Top Iran Luxury Tour Packages 2023
Best Iran Luxury Travel Agency
Indulgent Experiences in Iran
Deluxe Tours Iran
Iran Luxury Tour Packages
Find your ideal Iran luxury tour itinerary below. These tours range from trips through the classic route and visits to Iranian highlights, to tours of the less-discovered beauties of the ancient country. On these luxury tours of Iran we offer you the most deluxe services you could possible get in the country.
Tehran ➜ Hamedan ➜ Kermanshah ➜ Ahvaz ➜ Shiraz ➜ Yazd ➜ Isfahan ➜ Kashan ➜ Tehran
We care about your unique taste, interests, timing, and travel style. That's why we have crafted a diverse range of luxury-style travel types you can pick from and personalize. From luxury cultural tours of Iran, to luxurious adventures in Iran's diverse nature.
Our Iran luxury Travel Services
Luxury Accommodations
From modern and luxurious hotels of highest quality and comfort to traditional hotels and boutique hotels that showcase the beauties of Persian architecture, the choice is yours! Some of these boutique hotels are renovated houses of historical value that used to belong to Iranian aristocrats and nobles. There, you can enjoy a unique aura and fine Persian art.
Luxury Restaurants
With a cultural and climate diversity that has given birth to a rich cuisine, Iran enjoys unique dishes and specialties. In the top Iranian restaurants we'll take you on your Iran luxury tour, you'll not only taste the bests of Persian cuisine but you'll also enjoy a nice traditional setting or a modern luxurious place.
Luxury Transport & Transfer
From the airport shuttle to the vehicle that takes you around the city or from a city to another, we can provide you with the most comfortable and luxurious vehicles available in the country. What makes your transportation more convenient is a reliable, professional and companionable driver.
Spice Up Your Iran Luxury Tour with Special Experiences
Persian culture, with its diversity and richness, is the heart and soul of the country. These short experiences will enrich your leisure travel to Iran with the depth of Persian culture, introduce you to Persian art, take you to Iranian ceremonies, put you in genuine touch with the people or give you a taste of other aspects of Iranian culture.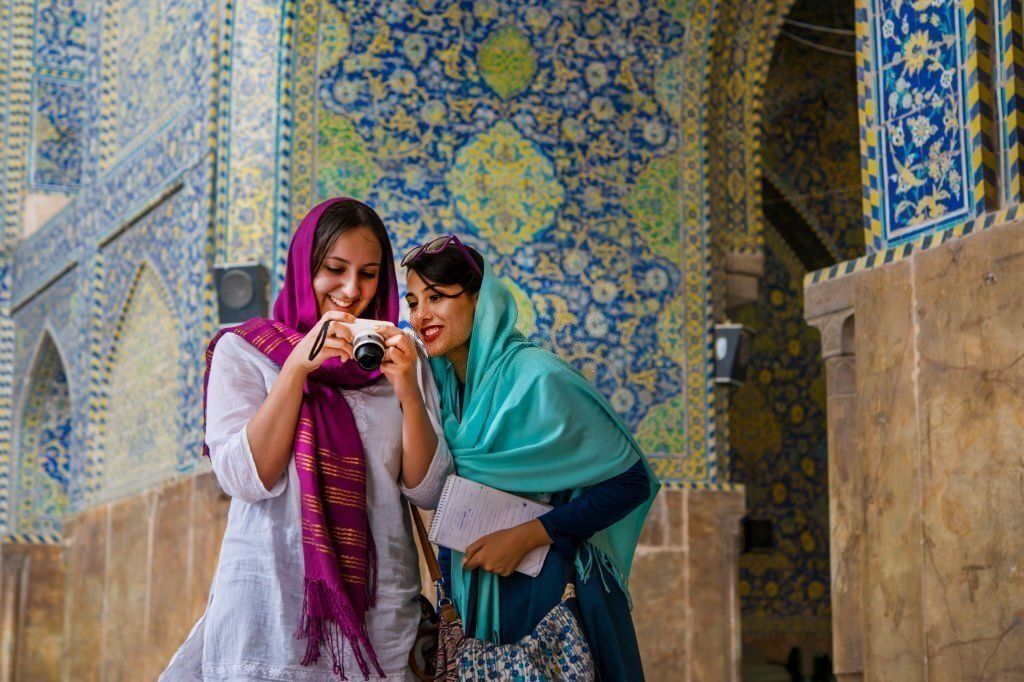 Tailor Make Your Luxury Tour of Iran
Our mission is to create a luxury experience that's made for you! Contact us and let us know about your preferences. We'll customize your trip itinerary and services to cater to your luxurious taste and create the Iran luxury travel you'll remember. contact us!
Tailor-Made Form
Iran Luxury Tours With IranOnTour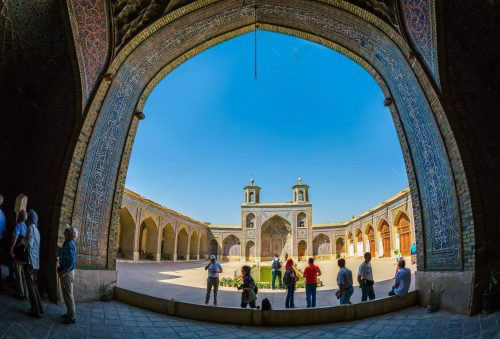 Variety of Tours
Like to see the most popular hits of Iran, the less-discovered treasures or a mixture of both? You can find your preferred trip itinerary among our rage of luxury tour packages.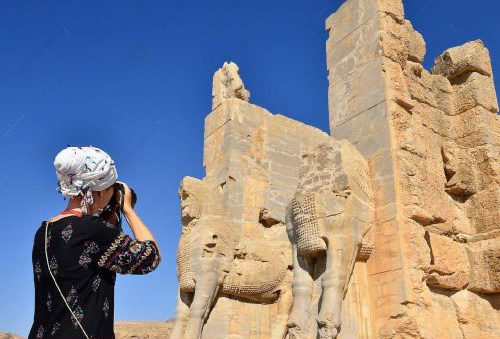 Personalized Luxury Tours
With a travel itinerary and travel services that suit your unique luxurious taste, interests and style, we'll do our best to make your luxury vacation in Iran as pleasant as possible.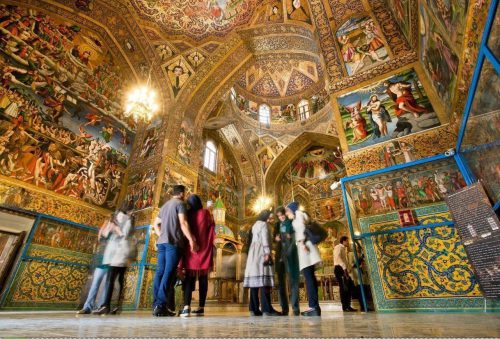 Experience-Rich Tours
The depth and breadth of Persian culture, the secrets of its arts and festivals, its culinary delights and warm gatherings with Iranian people expect you on these special luxury tours of Iran.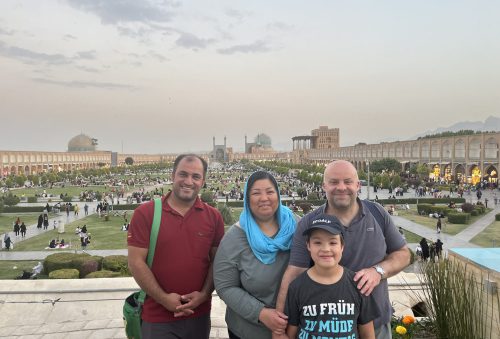 Top Professional Guides
With a licensed, professional & knowledgeable guide that makes you feel safe, speaks the language you prefer, & shows you the bests of the culture, history & nature, you'll have a pleasant Iran luxury tour.
What Our Guests Say About Us
Pablo
If you're looking for off the beaten track experiences they are the right team to design your trip in Iran. Zahra was extremely helpful and flexible with all my travel needs and truly quick on responses. Guide was superb. Very reliable local agency for your adventure in Iran. Highly recommend IranOnTour!!
Fayyaz & Family
Great and awesome agency. The support is step by step. The trip was smooth and adventurous. Five stars from our side!
Marcel
It was a real pleasure to plan my trip in cooperation with Iranontour. It is a very professional organization. They are very friendly, and responsive and have a good network of guides.
Jorg & Family
Perfect Organization, Great Communication, Very Professional And Caring Guides. Thank You All For Giving Us A Great Time!
Miki
I did the Ashura tour and it was very interesting. My very kind guide, who spoke perfect english, showed me all of the Ashura ceremonies. We first walked past the Ashura march to Shahcheragh shrine. We then watched Husayn's tent be set on fire. I also learned about the story of Karbala. All of it was very exciting, and the fire was an incredible sight. I recommend IranOnTour's Ashura tour and my guide.
Plamen
The decision to visit Iran was honesty quiet spontaneous. But I was more than pleasantly surprised with everything I saw and extremely glad to have met so many kind people and to have seen your beautiful mountains! Would love to visit Iran again! If anyone needs help for the decision for booking a trip to Iran just go for it! You will not regret it!
Sabrina and Francesco
We Booked A Tour With Iran On Adventure And They Were So Kind And Available To Fit All Our Needs And Requests. We Were In Contact Via Whatsapp All The Time, Also The Days Before The Tour, And They Were Very Useful Also For Other Kind Of Suggestions And Advices. The Tour Was Very Well Planned, Everyone Was On Time And The Guides Very Professional. We Strongly Recommend Iran On Tour To Make Amazing Experiences In Iran!
Iran Luxury Tours Destinations
On your luxury Iran travel, you can go wherever you like around Iran. No matter if it's on the classic route, off the tourist radar, or a blend of both, we can take you to each and every corner.
Add Active Adventures to Your Luxury Tour in Iran
A great way to make your Iran luxury trip more adventurous is spicing up your itinerary with one or two active adventures in a piece of Iran's diverse nature! Our other brand name, IranOnAdventure, offers you a diverse range of safe, pleasant and professional active adventures beside Iran's top guides!






For your exquisite taste, we have picked the most expensive hotels in Iran, in each main tourist city.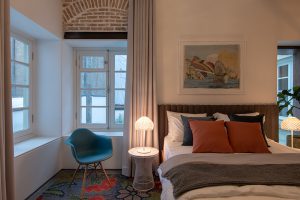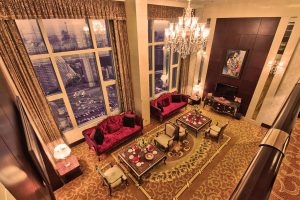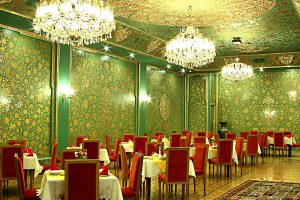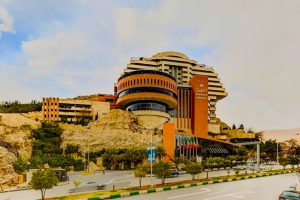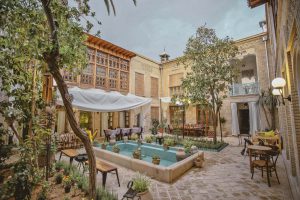 Darb-e Shazdeh Boutique Hotel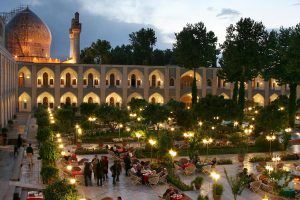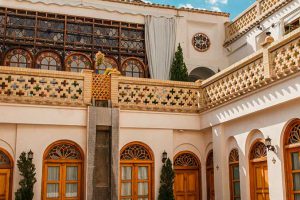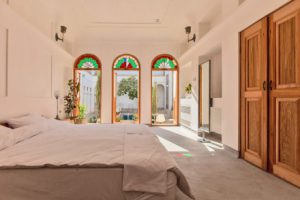 Other Services for Luxury Tours of Iran
The Best Season for a Deluxe Tour of Iran
Iran is a 4-season country, making a tour of Iran possible all year round. But to have the most pleasant Iran luxury tour, you might have to consider fall, as well as late winter to early spring for traveling to Iran. The country is specially at its best, both weather wise and culture wise , in March and April.
Join the Newsletter
Receive the best Iran luxury tour offers and blog updates by subscribing to IranOnTour newsletter.