The cultural capital of Iran, Shiraz, has been an unmissable point on a trip to Iran. With delightful orange gardens and historical attractions inside, and the 2500-year-old relics of Iran's golden era outside, Shiraz is a real charmer. But what makes this old city Iran's sweetheart is its atmospheric aura and its culture-loving and carefree people. On these Shiraz tour, touch the depth of Persian culture on short experience-based tours. Discover the adorable lifestyle of the nomads who live in harmony with nature. Or, find the hits of culture and nature nearby: Persepolis (UNESCO), Pasargadae (UNESCO), Naqsh-e Rostam Necropolis, Bishapur (UNESCO), Maharlou Pink Lake, etc.
Spice your exploration of Iran up with the elegant mementos of Achaemenid...
On these Nomadic Tours from Shiraz, you'll find a life of simplicity and beautiful harmony with nature. Find Qashqai nomads or other tribes and discover the special lifestyle, culture, clothes,…
Ready to leave Shiraz for Isfahan? Then make the most of your trip with a visit to the…
Places To Visit in Shiraz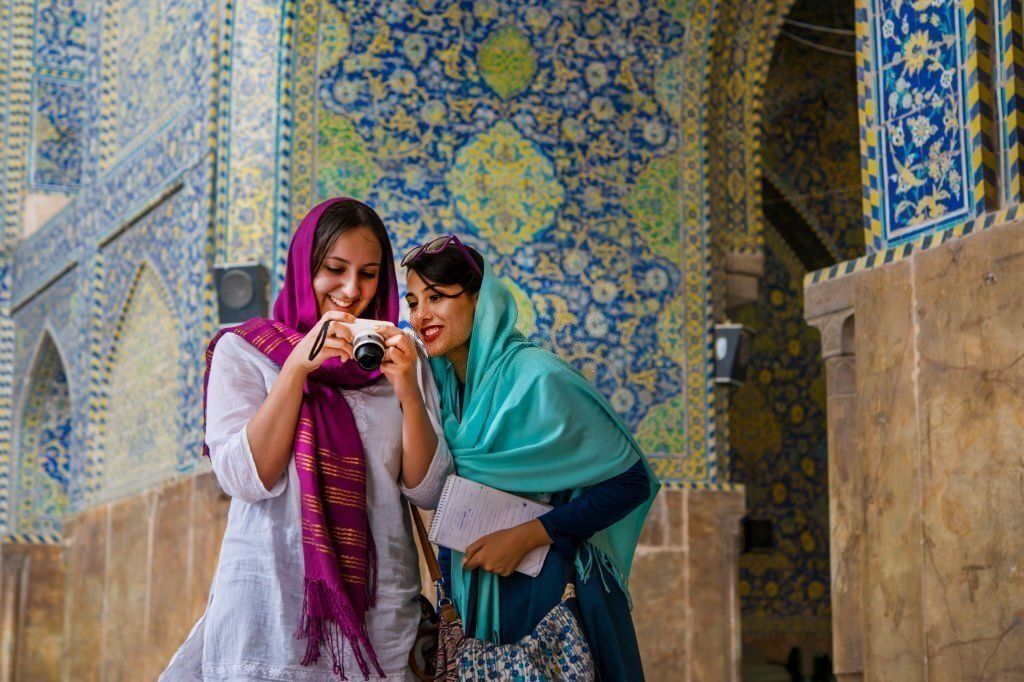 Tailor Make Your Shiraz Tour
We have done our best to consider both your various tastes and Shiraz's immense potentials to craft the best possible Shiraz Tour packages for you. Yet, if you'd like your Shiraz tour to be different in any way, we will be more than happy to help you create it.
Create your trip now
When is the Best Time to Visit Shiraz?
As one of the main points on Iran's classic tourist route, Shiraz is a 4-season city possible to visit all year round. Fall gives Shiraz a lovely look with orange and yellow leaves. Winters are tolerably cold and summers tolerably hot. But, Shiraz is adored for its Ordibehesht (2nd month in the solar calendar coinciding April 21 to May 20). The reason is that Iranians as well as tourists who have visited Shiraz in early spring have fallen in love with its special aura, the beauty of its gardens, and the aroma of its sour orange blossoms. As a local of Shiraz, I recommend visiting Shiraz in March, when not only nature is blooming, but you can also enjoy the gorgeous vibe and festivals of Nowrooz (Persian New Year).
Discover More about Highlights on Shiraz Tours
Make the most of your Shiraz Tour by finding out all you need to know about the attractions you'll find; their stories, histories, architecture and more…
Join the Newsletter
Receive the best Iran tour offers and blog updates by subscribing to IranOnTour newsletter.
Keywords: Travel To Shiraz, persia persepolis Shiraz travel guide, shiraz trip town nodus angel lavia, hotel restaurants, what to eat in shiraz, restaurant grape weather cabernet oscru hotel bomb food opinion about shiraz, best restaurants in shiraz, THE BEST Shiraz Sightseeing Tours, THE BEST Shiraz City Tours, Shiraz Tours with Local Private Tour Guides, Best of Shiraz Tour Packages Experiences 2023 & 2024, Top Local or Private Tour Guides in Shiraz, The Top Things To See And So In Shiraz Vacation.