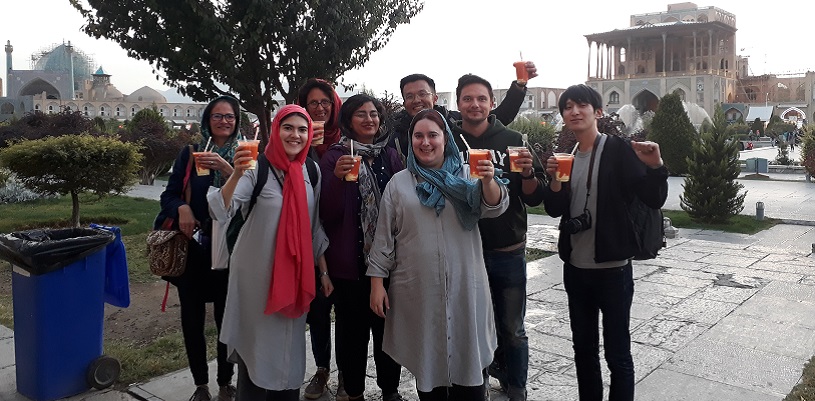 Iran Travel Guide: Things to Know Before Traveling To Iran
Incredible, welcoming, and surprising! That's how travelers have almost always found Iran. Despite the media portrayal, the country's ancient history, diverse nature, rich culture, and unbelievably hospitable people speak for themselves and have always changed travelers' views altogether. But a savvy traveler always checks before planning and packing up, right? So, this ultimate Iran travel guide will help you find out the things to know before traveling to Iran.
Keywords:
Welcome to Iran
Tips and how to travel to Iran in 2023
This Is How to Travel to Iran – Everything You Need to Know
Ultimate Iran Travel Guide
Traveling to Iran in 2023: Tips for Traveling to Iran
Tourist Guide in Iran
Iran travel advice
Things to Know Before You Visit Iran (2023 Guide)
When is the best time to visit Iran
Can you travel to Iran as an American
Iran Travel Tips, Dress Code in Iran
Above all things to know before you travel to Iran, you need to know wearing a headscarf (hijab) is a MUST for all women. The good news is, Iranian women are liberal and fashionable about it and so can you! What else? Well, both men and women should be wearing modest clothing. So neither can wear shorts in public; and no stringers for men. As a rule, women shouldn't show skin except for in hands, face, and feet. Although you'll find Iranian ladies dressing more liberally, I'd recommend loose fitting shirts that cover your arms and pants that come down to your ankles. And if you're wearing leggings or tight jeans, make sure your shirt is long enough to cover your bottom.
More Iran Travel Tips
Have a scarf in your carry-on luggage before arrival.
Some hotels and guesthouses allow you to take off your headscarf on their premises. But do check with them.
Don't stress over clothing! Shopping in Iran is not only cheap, it is also a fun way to mingle with the people. Just bring a scarf and a set of loose-fitting clothes, and shop for more when you get there.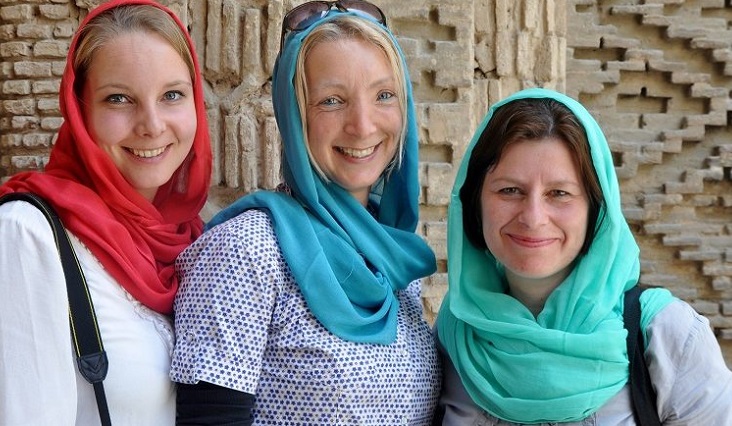 Iran Travel Guide, Is Iran Safe?
One of the top things to know before visiting Iran is that both statistics and tourist experiences show that Iran is a very safe place to travel to. So much so that many tourists have described it as the safest country they've ever been to (just search around)! Travelers have had safe journeys across isolated deserts, stayed in stranger's homes, left belongings in restaurants with no problem and … But like any other places in the world, you still have to be cautious. I recommend keeping your passport (or a copy of it if you've handed it to your hotel) with you all the time, watching your belongings at crowded places, staying away from Afghanistan and Iraq border (unless you are with a tour), staying away from any protests if you see them, and avoiding photographing things and places that might be considered sensitive state/military property.
The Weekend, Dates, and Times you Should Remember in Iran, Iran Travel Guide
In Iran, the weekend is Friday. So, all banks and government offices, as well as most businesses (including some department stores), are closed on Fridays. Some even close earlier on Thursdays. During some official holidays (including Tasu'a and Ashura) all places including historical site are closed.
Banks and government offices are open from around 8 A.M. to 2:30 P.M. (except for Thursdays). Exchange offices are open from around 10 A.M. to 5 P.M. And shop hours are very flexible, typically 8 A.M. to 9 P.M.
Iran Travel Tips, One Currency, Two Names
The official currency in Iran is the Iranian Rial (code IRR). But although the bank notes and goods pricings are written in Rial, the prices are almost always given in Toman (1 Toman=10 Rials). So, if for example a shop keeper charges you 10,000 Tomans for a carton of milk, you should pay 100,000 Rials. Well, that's still a lot of zeros, right? So Iranians usually even drop 3 more zeros and simply say 10 Tomans.
I recommend learning Farsi numbers to read prices yourself:
Zero – ۰
One – ١
Two – ۲
Three – ۳
Four – ۴
Five – ۵
Six – ۶
Seven – ۷
Eight – ۸
Nine – ۹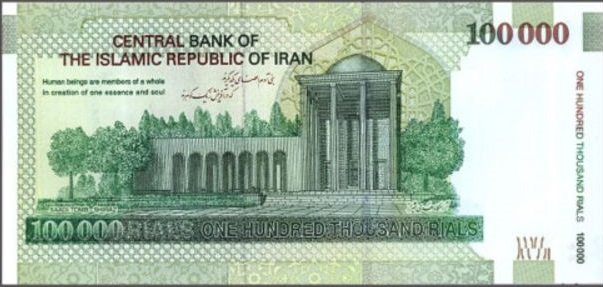 Communication, Iranian SIM Card, and Internet
Private phones, Iranian Sim Cards, Wi-Fi and mobile data connection, and fax services at most hotels make communication efficient and reliable in Iran. To lower your expenses, you should pick up an Iranian SIM Card. There are 3 different companies in Iran that can provide you with it. Check out the websites I have listed below to find out their services and tariffs. With these cheap SIM Cards, you can have Internet access almost everywhere in Iran. Plus, Wi-Fi access is also widespread via hotels and Internet cafés. Iran country code is +98.
Here are websites for the main SIM Card providers in Iran:
http://www.irancell.ir (MTN Irancell Sim Card Internet Packages & Price)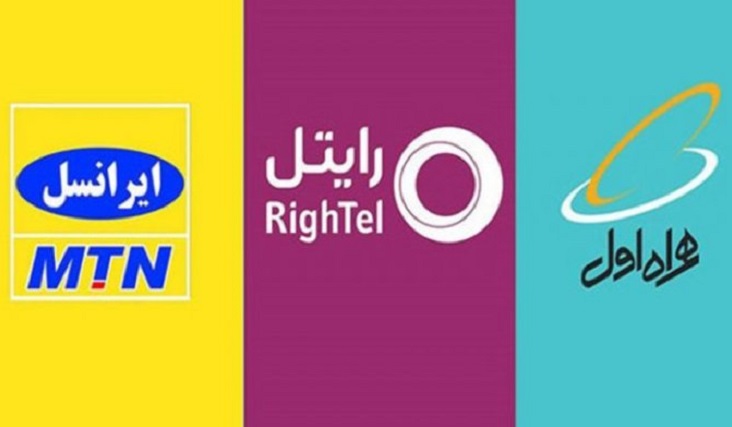 Alcohol in Iran Travel Tips
If you can't live without alcohol, Iran will totally let you down! Since the 1979 Islamic revolution, alcohol has become illegal throughout the country. You can find non-alcoholic beer in super markets, but that's it!
Iran Travel Guide, Things to Know about Nightlife and Partying in Iran
If you are a party person, Iran is probably not the place for you! No dance clubs, no bars, and no alcohol! I think that means no nightlife! The Iranian version of nightlife is hanging out together with family or friends in the parks or cafés after sunset. Summer nights are most lively and people may stay out until after midnight.
No International Credit Cards- No Visa or MasterCard
Iran has its own independent banking system, so you can't use your international credit card (including Visa and MasterCard) there. Therefore, you should either carry cash or get an Iranian Tourist Card. Most types of currencies are acceptable in Iran and can be exchanged for the Iranian Rial. Find better exchange rates in exchange agencies rather than banks. If you prefer not to carry cash, pre-order an Iranian Tourist Card (local Iranian debit card).
The Surprising Love of Iranians for Tourists, Welcome to Iran
Most tourists who have visited Iran have had one thing in common: being surprised by how Iran is different from what they pictured it. And the rest of them are the ones who were already aware of the fact that Iran is so much different from its media portrayal. Things like "we've never felt as welcomed, fascinated, and humbled as we did when we visited Iran" and "we've been treated to nothing but courtesy and friendliness" are of the common comments of travelers to Iran.
Some even described the way they have been received by the Iranian people as "the closest we have felt to being rock stars"! So if you don't mind people coming to you all the time to greet you, welcome you, practice their English, and invite you to a cup of tea or even a meal in their home, Iran will be full of sweet surprises for you. And you know what? Most travelers have mentioned this hospitality as the greatest part of their trip.
Etiquette in Religious Places
Keep in mind that where you're visiting is someone else's worship space. So dress and behave respectfully. To visit most mosques or holy shrines in Iran, women should wear a chador (veil) before entry. You can usually find a kiosk at the entrance where you can borrow one. You also have to take off your shoes before entering the carpeted interior/praying area.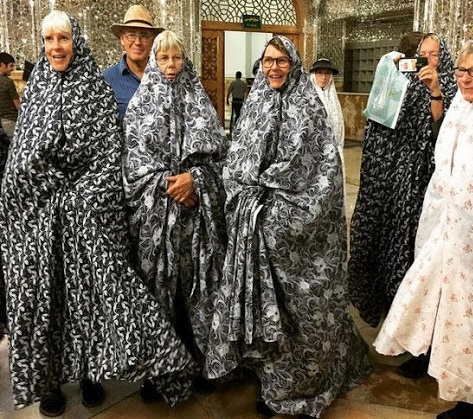 Things to Know Before Traveling to Iran, Practical Words to Know in Persian
While other languages and dialects (including Turkic, Kurdish, and Arabic) are spoken in Iran, the official language of the country is Farsi. Besides learning Farsi numerals, there are a few other phrases that will definitely come in handy. Here they are:
Hello: Salaam!
How much? : Chand?
Where is…? : Koja?
How are you? (formal) : Haal-e Shoma Chetor-e?
How are you? (informal) : Khoobi?
Thank you! : Mamnoon/ Merci/ Sepaas!
I'm fine! : Khoobam!
Goodbye : Khodahafez!
Rial or Toman? : Rial ya Toman?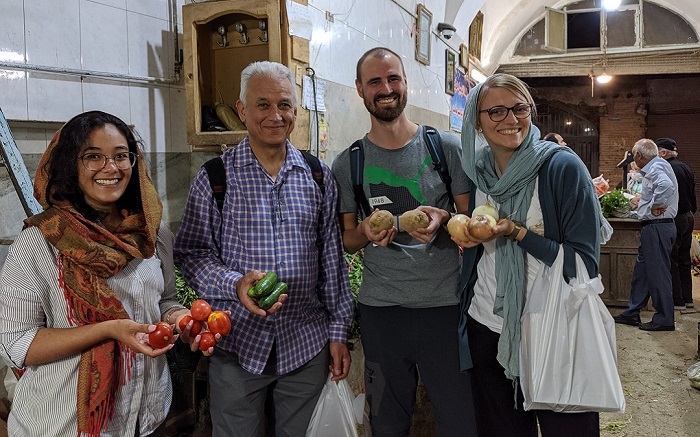 Iran Travel Tips, Travel Adapters for Iran
There are two plug types in Iran. One has two round pins and the other has 2 round pins with two earth clips on the side. Iran operates on a 230 V supply voltage and 50 Hz.
Iran Travel Guide, Getting Around the Cities/Country
Airplanes and buses are the main means of transportation. But most main cities are also accessible through train. The islands are also reachable by planes and ferries. Inside the main cities, the subway and the buses can take you all around the city. You just need to find out which one to take. Taxis are also widespread. If you just find one on the street, tell the driver that you want it to be darbast (meaning exclusive), or he'll fill the taxi with other passengers.
I personally recommend a Snapp, which is the Iranian version of Uber. It is a real lifesaver and the perfect thing is that the exact price is determined by the app. The only problem might be that the driver may call you to ask where exactly you are. Then you can ask a passerby to help the driver find you. The number of people who will be eager to help you will actually surprise you! If you've got an iPhone, the app doesn't show up in App Store, so you should directly download it from its website.
Handshake Etiquette and Public Display of Affection (Iran Travel Tips)
Generally, shaking hands with the opposite gender is hit-and-miss in Iran. So unless you know the person is ok with it, don't go for a handshake, especially in public. The safe way is to put your hands on your heart and show them a bright smile. More importantly, avoid public display of affection even with your spouse.
Things to Know Before Traveling to Iran, the Best Time to Visit Iran Travel Guide
If you are planning to travel around the country, spring and fall are generally the best seasons for a trip to Iran, especially spring. Summers can be intolerable in some regions (southern Iran being an example), and winters can be really cold or snowy in certain regions (like west and northwest Iran). But if you are into winter sports, Iran is a great budget destination. And if you particularly like to visit the hotter regions, winter is of course the best time of year to travel to Iran.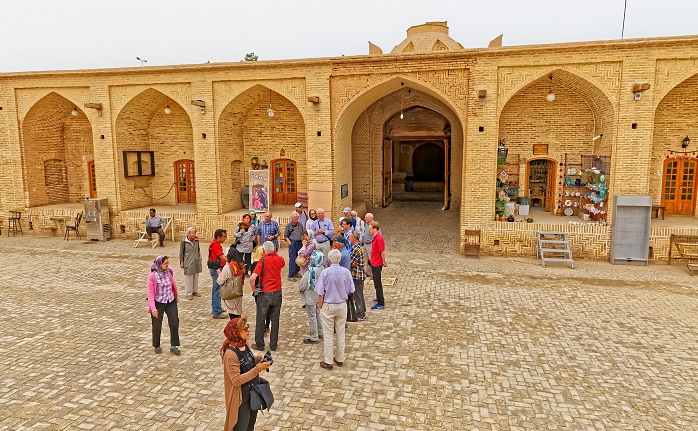 Iran Travel Tips, the CRAZY Traffic
One of the things to know before traveling to Iran is about the traffic! Probably the worst thing you can experience in Iran is the traffic! Most specifically, crossing the street could be like an adrenaline-rush ride (LOL). It is not that Iranians are bad drivers. It seems like they just neither have a concept of space when driving around nor do they take traffic rules seriously! So I recommend crossing the street with an Iranian person while making sure the Iranian is closer to the approaching traffic (LOL)!
Understand the Târof (Things to Know Before visiting Iran)
One of the interesting things to know before traveling to Iran, is that you may be surprised if a taxi driver, cashier, or shop keeper rejects your money and says 'ghâbel nadâre' (meaning it's my treat or it's on me). Because it doesn't really mean that you can just leave and not pay. It is in fact a common polite gesture in the Persian culture: Târof. But if you insist more and the person keeps insisting that it's his/her treat, then you've just tasted a piece of Iranian hospitality. The sweet gesture is also common if you make Iranian friends. So if you get treated once, it's polite to return the favor later.
Accommodation in Iran
Most major booking websites (such as Airbnb, Agoda, and Booking.com) are not available in Iran. So you just can trust the hotels recommended by TripAdvisor or other reliable travel websites. However you can find budget Iran accommodations in Hostelworld. Something else you should know about Iran is that it is common for your hotel to hold your passport during your stay.
Tips for Traveling to Iran During Ramadan and Muharram
One of the other important things to know before visiting Iran is about the date of your vacation. It is always a great idea to consult the Persian calendar before planning your trip. The reason is that your trip might be quite different from what you expect on certain dates. During the holy month of Ramadan, when Muslims are fasting, you'll not only not be able to eat in public but you'll also have trouble finding a place to eat during the day. Plus, the overall vibe of the county will be subdued. During Muharram, people will be mourning and the cities will be clad in black. Unless you are interested in a religious adventure, Muharram wouldn't be a great time to visit Iran.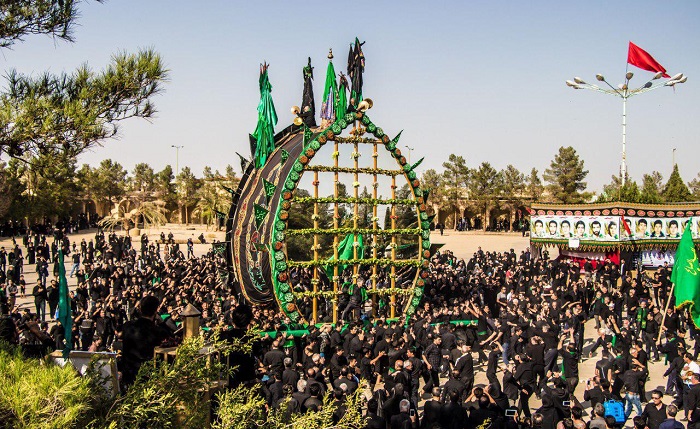 Free Water
Tap water in most cities is safe to drink and you will find at least one water fountain in each park/site.
Restrooms in Iran
You can always find toilets (often free) at parks, bus/train/petrol stations, mosques, and airport terminals. Toilets in most public restrooms are the Iranian squat toilets (with the exception of airports and hotels). Also, you can't find toilet paper in most public restrooms, so take yours instead.
Items Forbidden to Bring to Iran, Things to Know before Traveling to Iran
One of the most important things to know before traveling to Iran is the list of items that are forbidden. The list includes any sort of alcoholic drinks, narcotics, weaponry, munitions, aerial photography camera, sender and receiver sets, and books, periodicals, and multimedia that can be considered a moral, cultural or political threat.
American, Canadian, and English Citizens Iran Travel Tips
First of all, if you are an American, Canadian, and English citizens, you should know that not only you are welcome in Iran, but you are also probably the most popular among Iranians! But the rule is that you are not allowed to travel independently. So, you must either join a tour or be accompanied by an approved guide.
Stamp of Israel
An important tip for your travel to Iran is that if you have traveled to Israel in the past 6 months, you can't even receive an Iran visa.
Tea or Coffee?
While you're in Iran, always go with tea. You can rarely find good coffee in Iran (except for in some coffeehouses) and in most places the best you can get is a cup of instant coffee. But chai (tea) is the national drink and you can find good tea with amazing taste and color all around Iran. Plus, Iranians love herbal drinks. So you can try a variety of herbal drinks in Iranian cafés.
One of the important things to know before traveling to Iran is that Facebook, Twitter, most western news agency websites, and a number of other websites are blocked in Iran. But you can do as the Iranians do! Use a proxy! Although the possible lowered speed might frustrate you, but at least you have access. Make sure to download your VPN before your trip to Iran, because a lot of websites that provide VPN applications are also blocked in Iran.
Iran Travel Tips, What if You Need Medical Assistance in Iran?
It might come as a surprise, but the medical standards in Iran are so high that the country even welcomes a considerable rate of medical tourists from the Arabian countries. Highly professional doctors and medical staff and modern medical facilities leave no room for you to worry about your health safety in Iran. But you should note that treatment is never free and you'd better get a travel insurance with health coverage.
In an Iranian Home
Got invited to an Iranian home? This is going to be one of your UNFORGETTABLE memories! Beside the finger-licking home-made food you'll be treated to, you'll be humbled by the sweet kindness and hospitality of your hosts. Just remember to get your host something (flowers, chocolates, pastries, and souvenirs from your country are just fine) and take off your shoes before you enter (this applies to 99% of Iranian homes).
Segregated Public Transportation in Iran Travel Guide
If you prefer public transportation, one of the top things to know before traveling to Iran is that the city buses are segregated in Iran. Women can enter the male section when the bus is not crowded though. Subways also include women-only sections, but women don't actually have to use them.
To be honest, vegetarians and vegans might have a hard time in Iran. It's not impossible to find vegetarian or vegan dishes in Iran, but most restaurants serve food that contain meat or other animal products. Hopefully, side salads and dishes of fresh herbs are very common all around the country. You can opt from different kind of rice mixed with vegetables, Mirza Ghasemi (Smoked aubergines with garlic), Kashk-e Bademjan (eggplant dip), Ash Reshteh ( a soup containing greens, beans, and noodle- ask the chef whether it contains meat). Vegetarians also can go for Kookoo Sabzi (herb frittata with egg) and Kookoo Sibzamini (potato patties).
Tipping in Iran
In Iran, it is common to tip taxi drivers, bellboys, porters and guides. And the amount depends on your generosity. Yet, tipping in restaurants isn't very common; but showing appreciation for a waiter's good service is always nice.