Iran Visa & Tours for US, UK & Canadian Citizens
Looking for tours to Iran from US, UK, or Canada? You can find your ideal trip among a wide range of well-planned packages here! Our love for our homeland has made us do our best to put beauty, history, culture, diversity, safety and convenience together to make your trip to Iran hard to forget. Because of the Iranian policies, our American, Canadian and British guests will need to be a bit more patient for their visa approval; but the ancient treasures, the deep culture, the unique lifestyle, the diverse nature and the hospitable people of Iran are well worth it. Stay with us to find out more about traveling to Iran as an American, British or Canadian citizen.
Iran Tours From Canada
Tours to Iran from USA
Iran Tourist Visa for American, British and Canadian Citizens
Trip to Iran from America
Iran tours from England
Why Visit Iran as an American, British or Canadian?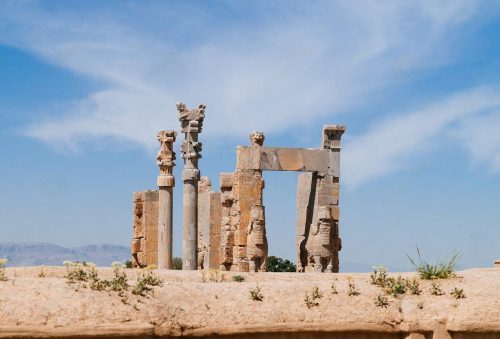 The Ancient History
From seven-thousand-year-old treasures of mysterious ancient civilizations to masterpieces of the Islamic golden age, from mementos of the world's greatest empires to more recent achievements of artistic mastery, Iran is a real paradise for history lovers.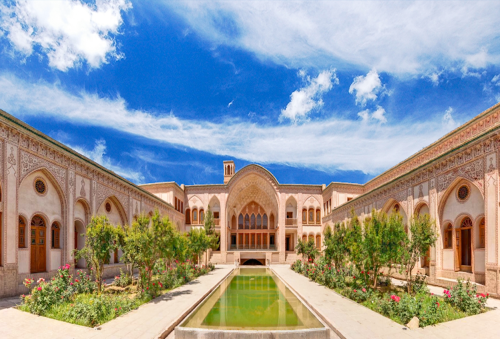 The Rich Culture
If Iran was to be defined in a phrase, 'the land of culture' would best suit it. Iran is a land of art and architecture that mesmerize you with their elaborate beauty, literature and music that spellbind you with their mystic essence, and traditions and festivals rooted in humanity, spirituality, and respect for nature.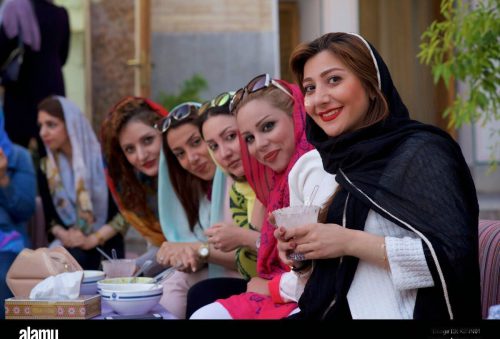 The Hospitable People
Your tour to Iran from US, UK, or Canada will be spiced with a kindness that might surprise you! The Iranian culture's hospitality shows itself off on your walks around those oriental bazaars you've seen in photos and on the streets of Iran.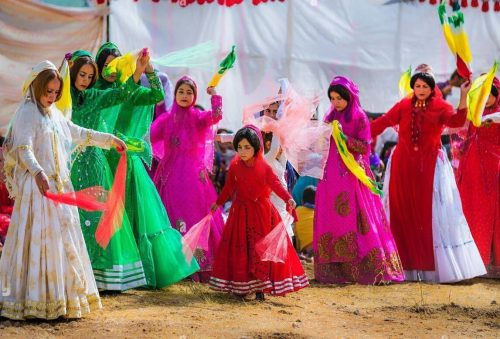 The Ethnic Diversity
Iran is a home to Iranians, but who are these Iranians you'll meet on your tour to Iran from America, England or Canada? Iranians are a gathering of different ethnic groups and nomadic tribes that make the country colorful with their distinct culture, traditions, lifestyles, clothes and even languages.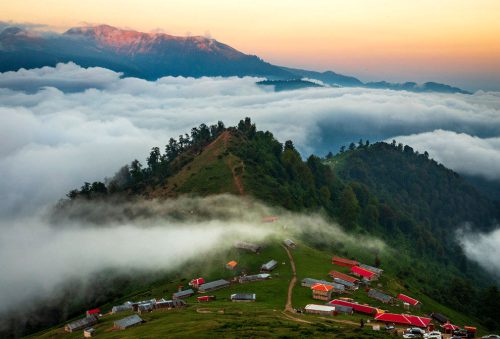 The Natural Diversity
Tall snowy mountains, hot sandy deserts, beautiful dense jungles, charming sunny islands, and many other rare manifestations of nature make Iran an unbelievably diverse place that's perfect for many adventure activities. Can you imagine a country with all these natural beauties?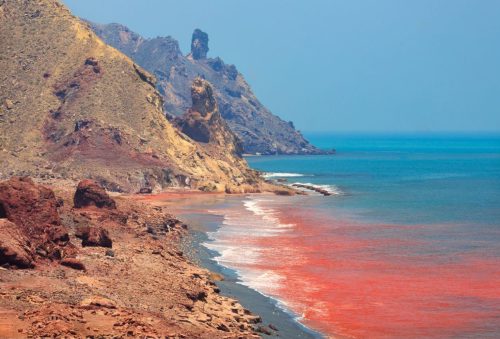 The 4-Season Charms
Whenever you decide to visit Iran, there are nice places to go and beauties to discover. The reason is that, the climate of Iran is so diverse, its weather so wide-ranging, and its nature so varied that if you travel throughout the country at a certain time, you'll be surprised by the contrasts.
Iran Tour Types for Americans, Canadians & the British
We care about your unique taste, interests, timing, and budget. That's why we have crafted a diverse range of tours you can pick to personalize.
Cultural Tours to Iran from US, UK and Canada
You can always enter Iran from US, UK, and Canada by booking one of our diverse range of tours and leaving all the process to us. These well-planned tour packages will take you to the top charms of Iran, show you the ancient history and culture, and get you in genuine touch with the people.
Go Off the Beaten Path in Iran
Iran's main tourist magnets are amazing. But, the treasures hidden off the tourist radar give you a more genuine taste of the diverse country. They are the ones that not only enlighten you more about Persian history, but they will also treat you to the long-standing traditions, the unique manifestations of nature, and the sweet local people and lifestyle.
Tours to Iran With IranOnTour
The Diversity of Packages
Our wide and deep knowledge of Iran has given birth to a wide range of tour packages that you can choose based on your interests and time.
The Deep Cultural Experiences
We are dedicated to taking you to the depth of the culture we believe is amazing. That's why we spice up your tours with short experience-based tours in the Persian culture.
The 24/7 Support
On your tour to Iran from US, UK or Canada, a dedicated, professional and caring support team will be with you every step of the way until you get back home.
The Active Adventures
In for some adventure in Iran? Safe and professional adventure tours in the diverse nature of Iran is a good way to spice up your tour of Iran from US, UK and Canada.
The Dedicated Tour Guides
We are very picky about the tour guides we choose for you. That's why the guide who will be with you is one of Iran's most professional, experienced, knowledgeable and passionate companions.
The Tailor-Made Options
We will do our best to make sure everything on your tour caters to your unique taste, interests, travel style, timing and budget so that you'll have the best experience possible.
Deep Cultural Experiences to Add to Your Tour of Iran
We believe Iranian people and their deep-rooted culture are the heart and soul of the ancient country. That's why we are on a mission to bring you in touch with this culture by this wide range of experience-based tours you can add to your tour to Iran from USA, UK, and Canada.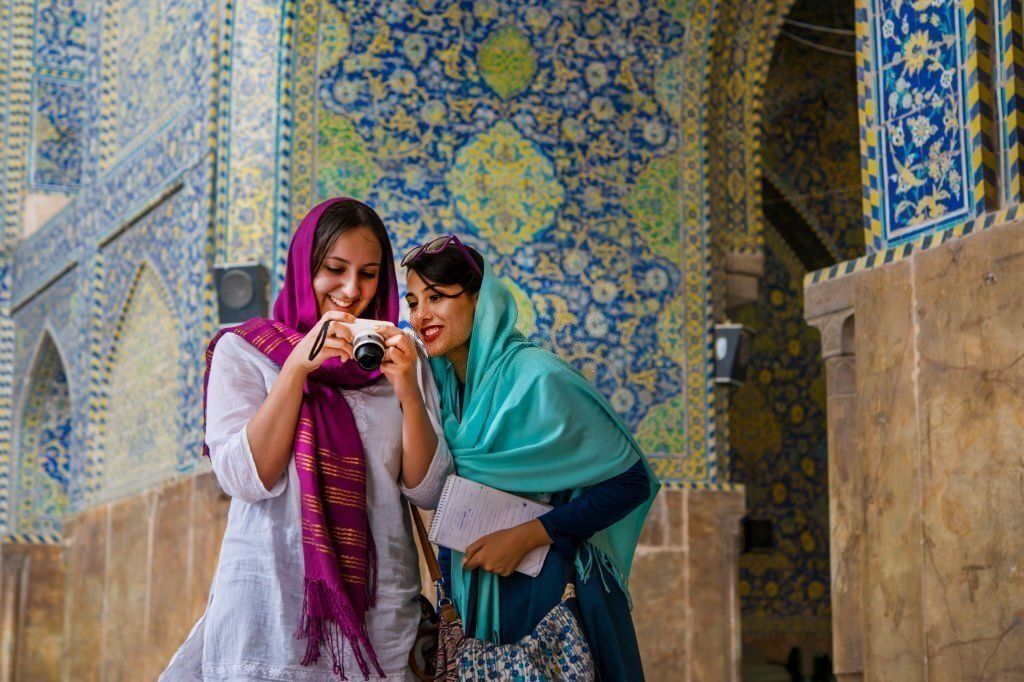 Tailor-Made Iran Tours for US, UK & Canadian Travelers
To turn your tour to Iran from US, UK, or Canada into an ideal trip, we've put all the options on the table for you. We'll help you put all your interests and preferences together to create a well-planned Iran tour made for you. Contact us!
Tailor-Made Form
What Our Guests Say About Us
Pablo
If you're looking for off the beaten track experiences they are the right team to design your trip in Iran. Zahra was extremely helpful and flexible with all my travel needs and truly quick on responses. Guide was superb. Very reliable local agency for your adventure in Iran. Highly recommend IranOnTour!!
Fayyaz & Family
Great and awesome agency. The support is step by step. The trip was smooth and adventurous. Five stars from our side!
Marcel
It was a real pleasure to plan my trip in cooperation with Iranontour. It is a very professional organization. They are very friendly, and responsive and have a good network of guides.
Jorg & Family
Perfect Organization, Great Communication, Very Professional And Caring Guides. Thank You All For Giving Us A Great Time!
Miki
I did the Ashura tour and it was very interesting. My very kind guide, who spoke perfect english, showed me all of the Ashura ceremonies. We first walked past the Ashura march to Shahcheragh shrine. We then watched Husayn's tent be set on fire. I also learned about the story of Karbala. All of it was very exciting, and the fire was an incredible sight. I recommend IranOnTour's Ashura tour and my guide.
Plamen
The decision to visit Iran was honesty quiet spontaneous. But I was more than pleasantly surprised with everything I saw and extremely glad to have met so many kind people and to have seen your beautiful mountains! Would love to visit Iran again! If anyone needs help for the decision for booking a trip to Iran just go for it! You will not regret it!
Sabrina and Francesco
We Booked A Tour With Iran On Adventure And They Were So Kind And Available To Fit All Our Needs And Requests. We Were In Contact Via Whatsapp All The Time, Also The Days Before The Tour, And They Were Very Useful Also For Other Kind Of Suggestions And Advices. The Tour Was Very Well Planned, Everyone Was On Time And The Guides Very Professional. We Strongly Recommend Iran On Tour To Make Amazing Experiences In Iran!
On your tour to Iran from USA, UK or Canada, you can go wherever you like around the country. No matter if it's on the classic route, off the tourist radar, or a blend of both, we can take you to each and every corner.
Add Active Adventures to Your Tour of Iran
A great way to make Iran tours for American, British and Canadian citizens more adventurous is spicing up the itinerary with one or two active adventures in a piece of Iran's diverse nature! Our other brand name, IranOnAdventure, offers you a diverse range of safe, pleasant and professional active adventures beside Iran's top guides!






Travel to Iran From US, UK & Canada: All You Need to Know
If you are traveling to Iran from America, Britain or Canada, we'll not only take care of your visa application process, but we'll also make sure everything is taken care of in your tour. But if you'd like to know, here are some of the things that are different for American, Canadian and British citizens to visit Iran:
The Iran Visa Policies for American, British or Canadian Citizens
What you should know about traveling to Iran as an American, British or Canadian is that your visa confirmation process is different, and the approval takes a longer time (between one and three months). One you receive your visa grant notice, which is in fact your visa approval, you can pick up your visa from an Iranian Embassy/Consulate in a third country or the embassy of a county that provides Iran visa services in your country. As a US, UK or Canadian citizen, you cannot get a visa on arrival at the airport. Read more about Iran visa for these three nationalities here.
Iran Visit Policies for the Nationals of the US, the UK and Canada
Apart from the visa policies, there are some certain rules for visiting Iran as an American, British or Canadian. One is that you should either join a tour offered by a licensed agency in Iran, or provide a fixed itinerary and be accompanied by a licensed tour guide approved by Iran during your trip. There are also some rules regarding your accommodations that you can find out here.
The Best Season for Traveling to Iran from America, Canada & England
Iran is a country of four seasons and you can visit Iran as an American, British or Canadian citizen all year round. However, certain regions might be too hot in the summer and others too cold in winter. So, to enjoy the country's most pleasant weather, travel to Iran in Spring and Fall; especially in March and April.
Join the Newsletter
Receive the best Iran tour offers and blog updates by subscribing to IranOnTour newsletter.
iran tours for us citizens, iran tours from canada, tours to iran from uk, tours to iran for us citizens, iran tour from uk, iran travel agency uk, iran visa for canadian, iran tour packages from uk, Iran tours for UK citizen, Iran tours for canadian citizens, Travel to Iran From US, Travel to Iran From UK, Travel to Iran From Canada.