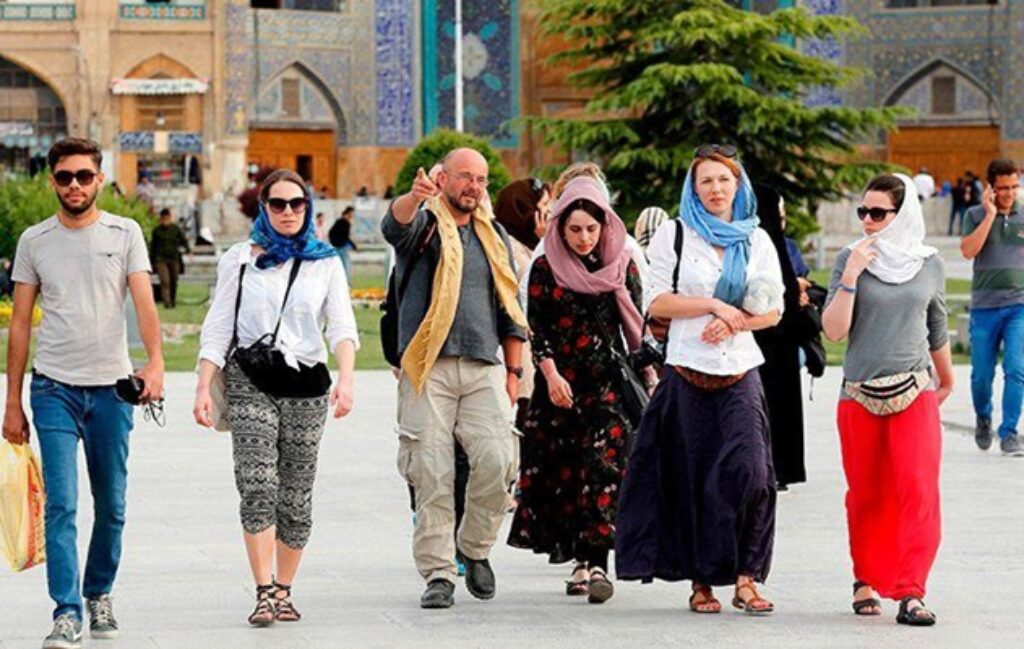 Hijab and Dress Code in Iran – What You Should Wear as a Tourist in Iran
Hijab is the famous term for the dress code in Iran and some other Islamic countries. Iran as an Islamic country has rules for hijab and dress codes for both men and women. The hijab in Iran mostly refers to the coverage of ladies' hair; however, it has other functions and it may refer to different types of dress codes for ladies and gentlemen. In Iran, hijab is a rule; which means it is an obligation to obey. If you have questions about the Iran dress code, follow me on this blog post to learn more, and find out about the wrong stereotypes you may have heard about hijab in Iran.
Hijab in Iran Today, Flexible Dress Code in Iran 2023
Unlike what you may have heard and seen through the media, Iran is a free country. The hijab in Iran is a rule, but it's a highly flexible dress code. Needless to say, many Iranian Muslim and Non-Muslim citizens wear hijab not just because of the rules; but also because they like this type of dress-up and fashion. For some Iranian people, especially Muslims, hijab is a holy type of dress-up and they consider it a noble feature for ladies, and a sign of virtue. Moreover, the dress code in Iran is so flexible; especially for tourists.
Iran Female Dress Code
What do woman have to wear in Iran? Well, the dress code in Iran for ladies refers to a minimum coverage of hair and coverage of some body parts. Although some Iranian ladies prefer to wear a Chador (veil) or even a burqa (the burqa is only typical in some local areas), it is not an obligation at all. The minimum coverage of female hair with a shawl or scarf. Even if the devilish wind flow throws your hijab off your hair, it doesn't make a problem for you. In case of body coverage, ladies are expected to wear long clothes covering their upper body, such as a manteau, coat, or even long shirts. The lower body as well should be covered with jeans, pants, or other types of clothes that cover the lower body to the ankle neck (it can be more flexible by the way).
What Is the Dress Code in Iran for Male
Male Dress Code in Iran is even simpler than the Female hijab. There are some rules for the male dress code in Iran, but they are so easy and flexible. For example, men can't wear shorts or sleeveless clothes. The lower and the upper male body should be covered with any kind of clothes (without naked pictures on them), the arms should be covered to the upper arms, and the legs to ankles.
Do Tourists Have to Wear Hijab in Iran (The Dress Code in Iran for Tourists)
Hijab in Iran today is even more flexible than before. Iran dress code for foreign travelers is nothing harsh as well. It is not true at all that Iranian ladies or tourists in Iran should wear black or dark clothes. You can look colorful, special, beautiful, and unique the way you'd prefer if you obey the minimums. Iranian traditional clothes are also good options for tourist ladies in Iran; since it gives you a good touristic gesture; at the same time helps you obey the rules and still look brilliant.
Final Words
Thank you so much for following us in this passage. Here at IranOnTour, we try to share knowledge alongside the business. We'd also be grateful if you enlighten us with your experience and knowledge. Also, we'd be glad if you let us know how you felt reading this blog.
Keywords: dress code in Iran for tourists, hijab Iran tourist, Iran dress code female, Iran dress code male, how do women dress in Iran, Iran scarf, Iran hijab dress code, Islamic dress code Iran, hijabs