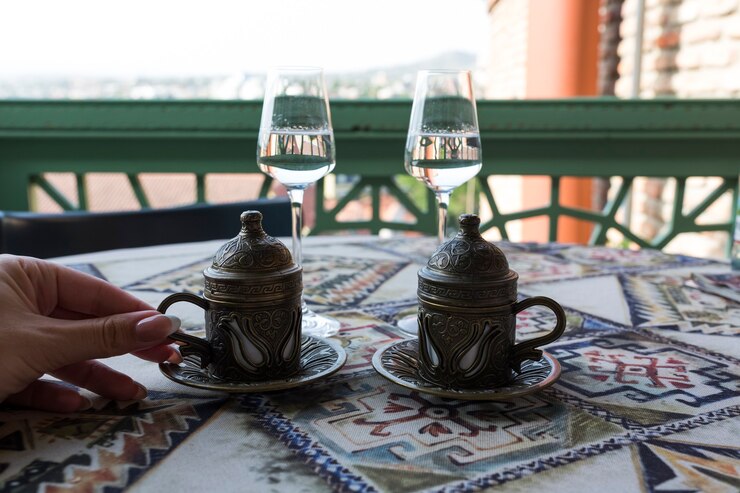 Iran Alcohol Laws: Can you drink Alcohol in Iran?
Rules are rules! That's a sentence that makes sense in every country. Iran as an Islamic country has its' own exclusive rules; some of which are inspired by Islamic definitions. Alcohol in Iran functions like illegal drugs, and it is forbidden in this country. In the following lines, we will discuss the matter for those who are interested in drinking Alcohol in Iran but are not aware of the rules.
Alcohol in Iran
Can I drink Alcohol in Iran? Hell no! That is the straight answer. Drinking Alcohol in Iran is not only illegal but also unpleasant for some Iranian people. The reason behind the forbidding of alcohol in Iran is that such drinks are not so welcome in Islam. Drinking alcoholic beverages in Iranian public sites (especially when it ends in a hangover) is also a disrespectful action for Iranian society. If you are interested in alcoholic drinks, you should be aware that not only drinking alcohol in Iran but also selling and producing it, is illegal.
Iran Alcohol Laws, Can Tourists Drink Alcohol in Iran?
According to Iran alcohol laws, alcoholic drinks are in any way illegal in Iran. Carrying, producing, consuming, buying, and selling alcohol drinks in Iran can result in legal punishment. According to rules, whether tourists or locals cannot drink alcohol in Iran (especially in public). Accordingly you can't buy alcohol in Iran legally, and it is only legal for some recognized Iranian religious minorities, only in their private. Also, there is no Iran drinking age, so no matter how old you are, you cannot drink alcohol in Iran legally.
What Can You Drink in Iran
Although alcoholic beverages are forbidden in Iran, there are many legal, tasteful, healthy, and halal beverages you can try. Traveling to Iran is a good chance to try Iranian drinks. Apart from different types of juice, soda, yogurt drinks, and hot drinks (such as coffee, tea, Nescafé, Cappuccino, etc.), there are famous Iranian traditional tasty beverages with healthy and beneficial features for the body and different sicknesses. In the following lines, we will introduce some of the most popular Iranian traditional drinks.
Iranian Drinks, Different Iranian Non-Alcoholic Herbal Tinctures
Iranian Non-Alcoholic Herbal Tinctures are traditional Iranian aromatic drinks. You can find these sweet tasty non-alcoholic drinks in any Iranian Café. Iranian people serve such drinks with a fresh icy sweet taste. Such drinks have great nutritious features for health. Some of these drinks are energetic, some are great for male and female hormone normalization, some are great for the stomach, some can help to cure depression and a lot of other health benefits. Famous Iranian herbal tinctures (known as Aragh) are Naana (mint) Aragh, Bidmeshk Aragh, Kasni Aragh, and Rose-Water.
Iranian Drinks, Rose-Water Drinks
As a famous type of Iranian herbal tincture, Rose-Water is the essence of red roses. This lovely essence is not only used as a natural perfume, but also as a great drink! Rose-Water drinks are served with sweet fresh flavors. The taste of Rose-Water drinks is so lovely, that it makes you smile. When you drink Rose Water, you feel like you are in a garden full of nightingales and canaries, and you are surrounded by lilies, jasmine, and red roses! Seriously dude, who would rather drink alcohol in Iran, when there are rose water drinks?!
Iran Drinks, Sekanjabin Juice
A mixture of vinegar, honey, and sometimes mint tincture, with a magical taste, is called Sekanjabin. This lovely Iranian halal drink is so tasty. Sekanjabin is an energy drink, that is served with ice pieces in a fresh sweet-tart taste, in a royal glass! This lovely traditional Iranian drink is a great substitute for alcohol in Iran. It also is so beneficial for sicknesses such as kidney disorders, and prostate!
Khakshir Drink
This Iranian natural detox drink is a traditional mixture of Descurania Sophia (Flixweed) seeds and other herbal drinks such as rose water and mint. Some people even add these seeds to pure water without other flavors for medical purposes. Anyway, the taste of these seeds along with other Iranian traditional drinks goes awesome. Khakshir can facilitate the process of liver cleansing. Such seeds also have beneficial elements such as proteins, vitamins, fiber, and calcium!
Final Words
Thank you so much for following us in this passage. Here at IranOnTour, we try to share knowledge alongside the business. We'd also be grateful if you enlighten us with your experience and knowledge. Also, we'd be so glad if you let us know how did you feel reading this blog.
Keywords: is alcohol legal in Iran, is alcohol illegal in Iran, Iran drinking laws, alcohol in Iran for tourists, do Iranians drink alcohol, is alcohol allowed in Iran, can you drink beer in Iran, is alcohol banned in Iran, why is alcohol banned in Iran, can you drink alcohol in Iran hotels