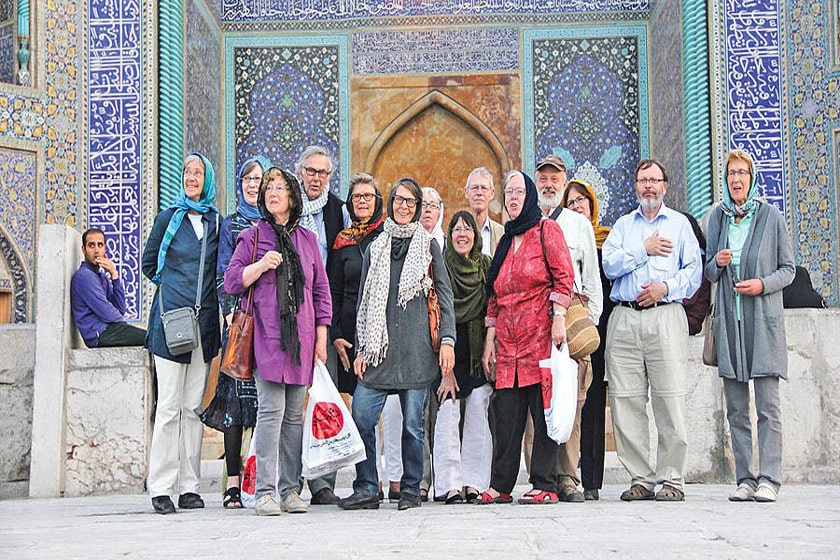 Iran Tour Packages Price (Iran Travel Cost): How Expensive is Iran?
For many people, one of the most important factors of good travel is how reasonable the costs are. If you are interested in visiting Iran, perhaps the question, "Is Iran expensive to visit" is one of your concerns. In this passage, I have tried to answer your questions about the Iran Tour Packages Price (travel costs in Iran) considering many conditions. In the following lines, we will also, talk about the typical prices of different services in Iran, in 2023.
Is Iran Expensive to Visit
The travel costs highly depend on the destination, the destination's currency, and your trip's settings with the cheapest currency in the world (read more about Iran's currency), and has reasonable prices in comparison to other countries. Therefore, the costs of travel to Iran are not so high at all. Especially if you are from a country with a high-valued currency, your trip to Iran would seem like buying ice cream from the grocery right around the corner! Furthermore, it's so easy to exchange money in Iran; since there are exchange centers in Iran (known as Sarrafi), almost in every city.
The Expenses of Your Trip to Iran
The costs of travel to Iran depend on the settings of your tours, your destinations, tour guides, cars you rent, hotel rooms, and many other factors. In Iran, there are conveniences and facilities from the cheapest to the most luxurious ones. There are 5-star hotels, and of course, there are 2-star hotels. The same thing to cars, guides, and any other travel services that may come to mind.
In conclusion, I can say Iran has all the options with a good price on the table. The choice of your travel details can affect the budget of your trip. Anyway, if you don't have much cash for a good trip, Iran is a good option as a new experience of travel with reasonable costs.
Iran Travel Cost
Travel expenses in Iran depend on the quality of your travel. For example, if you like to have a luxurious tour, drive a sports car, eat in high-class restaurants, and rest in a 5-star hotel, you have to pay much more than a person who has an economic vacation. Anyway, in the following lines, we'll share the estimated ranges of cash needed for different types of residents, transportation, entrance fees, meals, and other travel facilities in 2023.
Accommodation Travel Costs in Iran
Iran trip cost, Hotels
As I said, the accommodation Iran travel budget depends on your decision on accommodation. The costs of a 5-star hotel room are different from the prices of 3-star hotel rooms. Also, in Iran, you can choose different types of ecolodges or boutique hotel rooms. The price of a 5-star hotel single room in a city like Tehran is something around 100 to 120 USD per night. A 4-star single room in a city like Tehran would cost about 70 to 90 USDs; on the other hand, the price of a 3-star hotel single room would be about 40 to 60 USD.
Iran travel budget, Boutique Hotels
Additionally, Boutique hotel rooms can be so expensive (even more than 5-star hotel rooms) if you choose a high-end, or they could cost much less. As an example, a boutique hotel room with 5-star services could cost around 100 to 150 USDs; while a room in a boutique hotel with 3-star services won't cost more than 50 USDs (many boutique hotels don't have a single room, and the price mentioned refers to double rooms).
Iran tour cost
Eco-lodges are residents in villages, rural sites, deserts, jungles, etc. Such residents are indeed cheaper than hotels and boutique hotels. The price of a simple room in an eco-lodge would be around 20 to 30 USD. Anyway, there could be exceptions with higher or lower prices, yet the prices of different types of residents are typically around the ranges I mentioned.
Transportation Travel Costs in Iran
Car Rental Iran Travel Budget
Transportation travel costs in Iran depend on the type of transportation you choose as well. As soon as you enter the country, you can rent a car. Car rental can be expensive; especially if you rent a non-Iranian car. Non-Iranian cars such as Mercedes Benz, and BMW are expensive; for they are rare in Iran. Even some models can't be found. Anyway, you can also rent Iranian (or available in Iran) cars such as 206 Peugeot, Samand, Pars Peugeot, Dena, and so on at a much lower price. For instance, an S500L Mercedes Benz (2013) would cost around 200 to 250 USDs without a driver per day; while an Iranian car would cost only 20 to 25 USDs without a driver per day.
Public Transportation Travel Expenses in Iran
If you don't want to rent a car in Iran, Snapp or Tapsi (two famous internet taxi apps similar to Uber) are the best options. The price of an urban trip with a Snapp or Tapsi service would cost around 1 to 5 dollars, depending on the distance and traffic at that time of day. Public transportations in Iran are so cheap (Less than half a USD), yet the public transportation systems (Subway and bus) are so crowded that they are not even worth trying.
InterCity Travel Costs in Iran
Iran travel budget for intercity travel depends on the distance and vehicle. A driver-guide or exclusive driver is the most expensive mode of intercity transportation. In this manner, the cost of the driving and car rental services may be higher than it would be with alternative arrangements. Additionally, if you hire a driver-guide, you should budget extra money for tour-guiding services.
Flights are the most comfortable among intercity transportation. A flight from Tehran to Shiraz for example ranges from 25 to 50 dollars depending on the airplane class, the time of flight, and the empty spaces. Train tickets are cheaper than flights. Finally, the cheapest and the least comfortable intercity transportation systems are buses. A bus ticket to Shiraz from Tehran would cost only about 7 to 10 dollars.
Meals
Meals in Iran are the climaxes and the most enjoyable parts of your everyday tourist experience. Anyway, food is cheap in Iran; unless you eat it in a luxurious place! The price of a full meal (including the dessert and beverage) in a reasonable fast-food or traditional restaurant would cost only about 5 to 7 USD; while the same dish in a high-end could cost a maximum of 15 USD.
Entrance Fees Iran travel expenses
Entrance fees in Iran are mostly reasonable; some of them are even free. The entrance fees are usually 2 or 3 dollars or something around. Hafez's tomb entrance fee for example is 100/000 tomans for tourists; which is only about 3 USD.
Shopping in Iran Travel Budget
The shopping travel expenses in Iran are so reasonable for tourists. Although the prices in Iran are back-breaking for the Iranian people, it is not a big deal for tourists; especially if they are from a country with a highly valued currency. The prices of different items in Iran vary from place to place, but the difference is not so visible in USD or other high-valued currencies. All in all, the purchasing power of tourists in Iran is so much more than the Iranian people!
Frequently Asked Questions
1- How much does it cost if I were to visit Iran for a week (All expenses including air ticket, food, hotel, travel, etc.)?
The answer depends on your destinations, the number of stars in your hotel, and stuff like that. Anyway, the minimum budget needed for one week of travel in Iran would be around 700 USD (considering all the expenses).
2- How much does it cost you to travel to Iran? How many days would you recommend?
Depending on your interests and budget, the number of days you spend in Iran could differ. Anyway if you like to visit all the classic attractions it could take a week. A minimum of 700 USD is considered to be needed for a week in Iran.
3- Is Iran a cheap country?
In comparison to many other destinations, Iran is a cheap country to visit. Anyway, the prices could vary, according to the quality of your trip.
4- Is Iran cheap to travel?
In comparison to many other countries, yes. Yet it could be expensive if you are looking for a luxury experience.
5- Is Iran cheap for tourists?
For tourists who are after an average classic tour with normal quality, Iran is a reasonable destination. In fact, in Iran, there are many ways to decrease your expenses and save more (if you decrease the quality).
6- How much money do I need in Iran?
It depends on what you want to do and how much you want to stay in Iran. You would need a minimum budget of 100 USD for each day of a not-fancy classic tour in Iran.
7- How much cash will I need during my Iran cultural tour?
It depends on the length of your tour and its quality. If you have purchased the tour totally before you come to Iran, you'd only need money for your daily expenses. For your daily shopping and expenses (apart from the tour costs that you pay to the agency), a minimum of 20 USD would perhaps be enough.
Final Words
Thank you so much for following us in this passage. Here at IranOnTour, we try to share knowledge alongside the business. We'd also be grateful if you enlighten us with your experience and knowledge. Also, we'd be glad if you let us know how you felt reading this blog.