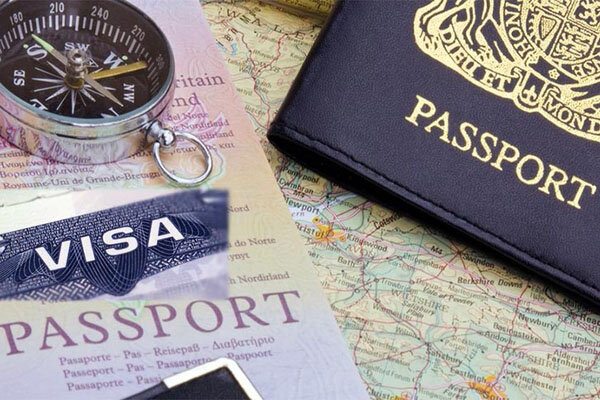 Iran Visa for Russian citizens to travel in 2023 | Iran e-Visa
One of the procedures that everyone should go through before traveling abroad is applying for a visa. Russian visitors to Iran should apply for an Iran e-visa just like those from other countries. Today we are going to talk about Iran Visa for Russian. Follow me in this blog to find out about the visa application process for Russian Travelers, free-visa travel, and Iran free trade zones that don't require a visa. Also, if you want to read more about the Visa application process for other nationalities, you can check this blog out.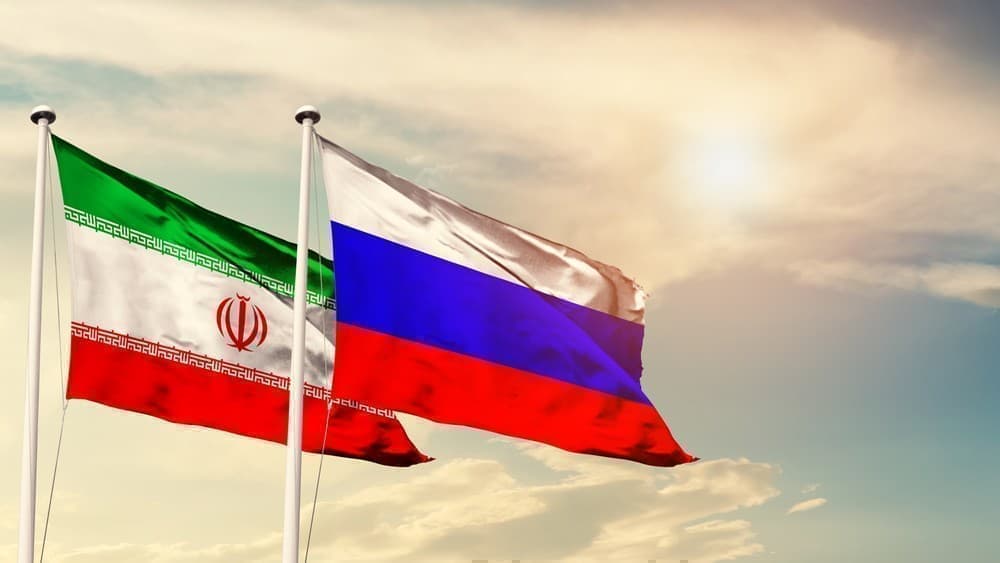 How to Get an Iran Visa for Russian Travelers in Advance
It takes two steps to obtain an Iran visa for Russian travelers in advance (as well as other nationalities). Obtaining a visa application reference number is the first step, followed by obtaining the visa itself. The first step in visiting Iran as a Russian traveler is to obtain a visa application reference number from the Iranian Ministry of Foreign Affairs. You will only have one month from the time you receive the code to apply for your Iran tourist visa. Apply for it at least 10 days before your trip to ensure you receive your reference number in time. There are two different ways you can get this code:
Travel agencies with licenses
Website for the Iranian Ministry of Foreign Affairs
How to Get a Visa Application Reference Number via Travel Agencies for Russian Travelers
Do you want it to be simple and hassle-free? leave everything to our team at IranOnTour. It is much faster and less likely to be rejected to obtain the Iran e-visa reference code for Russian Travelers (as well as other nationalities) through a recognized travel agency due to their dependability. Fill out the visa application form to obtain your Iran e-visa through us, and we'll get in touch with you right away.
For your Iran e-visa application, you will need:
Your completed visa application form
A copy of your passport's first page
Your photo from your passport or a picture that meets Iran visa photo specifications
After receipt of your email, we will send a request to the Embassy of Foreign Affairs and await their confirmation. The length of the verification process varies by nationality and usually ranges from 3 to 10 working days. Need our services immediately? get in touch with us.
How to Get a Visa Application Reference Number via the Ministry of Foreign Affairs Website for Russian Travelers
Apply online at Iran's Ministry of Foreign Affairs website, if you want to receive a visa application reference code on your own. Wait for your verification code in an email that will be sent to you after completing the application form and sending the required documents. The risk of rejection and a protracted wait time still exists. Consequently, we advise applying through a certified travel agency.
Getting Iran Visa for Russian Travelers
You simply need to pick up your Iran tourist visa at one of the following locations after receiving the reference number for your visa application:
Visa counters at Iranian international airports and land borders
Embassies/consulates of the Islamic Republic of Iran in your own country
You must visit an Iranian consulate or embassy in your country to obtain your visa if you want to pack without worry and have your Iran e-visa ready before your trip. But since getting a visa from embassies and consulates might take more time, we advise getting one from the visa counters at Iranian international airports. This is so that you save time or don't get confused by the additional requirements that some consulates may request. Furthermore, having your reference code indicates that your Iran e-visa has already been approved, so you don't need to worry. They just need to issue your visa at the airport, simply.
The following requirements must be ready to obtain a visa from an international airport, embassy, or consulate overseas:
Your ID Card
Two images
Your Iranian visa application's reference number
Your travel insurance certificate
It is also important to know that you'll need travel insurance to obtain an Iranian tourist visa for Russian tourists (as well as other nationalities). Although there are travel insurance counters at international airports, we suggest getting your insurance card beforehand. As a result of the possibility that insurance counters are closed at night or that a long line may be required. For more information, you can read the Iran travel insurance blog.
International Airports in Iran that Issue Iran Visa on Arrival for Russian Citizens (& Other Nationalities)
Tehran Imam Khomeini Airport
Shiraz International Airport
Isfahan International Airport
Ahwaz International Airport
Bandar Abbas International Airport
Bushehr International Airport
Qeshm International Airport
Kerman International Airport
Kish International Airport
Mashhad International Airport
Urmia International Airport
Tabriz International Airport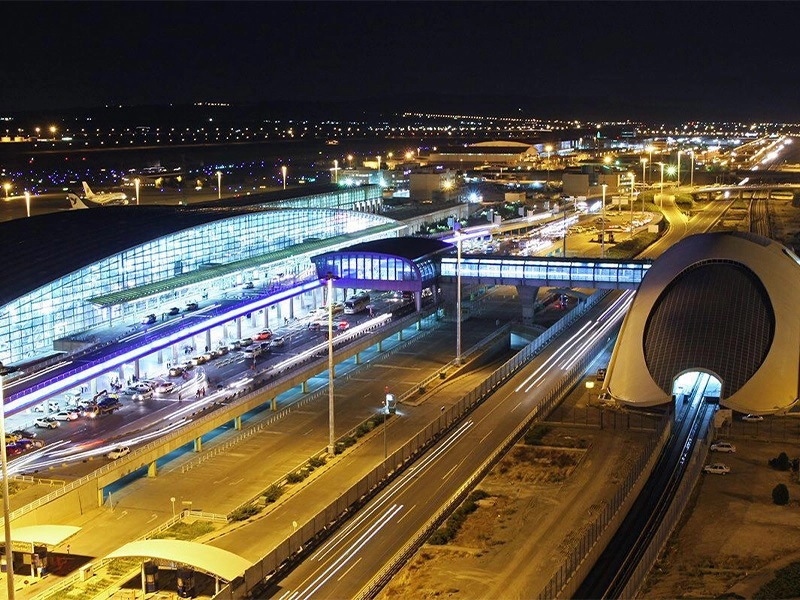 Iran Free Trade Zones (Visa-free Zones in Iran for Russian Travelers & Other Nationalities)
Iran has a few free trade zones and such zones are open to visitors without a visa. Therefore, you are permitted to stay in these areas for up to 2 weeks even if you do not have a tourist visa for Iran. Anyway, if you choose to travel elsewhere in Iran from there, you'll need to go to the local Ministry of Foreign Affairs office and obtain an Iranian visa. Iran free trade zones are:
Bandar Anzali
Chabahar Port
Arvand Trade Industrial Free Zone
Aras Trade Industrial Free Zone
Maku Trade Industrial Free Zone
Why Getting Iran Visa for Russian Travelers with Us?
Traveling to Iran without stress
Decreased chance of rejection
Avoiding the VOA line and the paperwork at the consulates
Obtaining your verification code more quickly
Express Services Order (in case you're in a rush)
Why Applying for Iran e-visa in Advance
Obtaining a visa in advance ensures that you will be allowed entry into Iran. Furthermore, if you enter Iran overland, you cannot obtain a VOA. Obtaining a VOA at the airport could also be time-consuming, and you could even be turned away and sent back to your country.
Frequently Asked Questions (FAQs)
Do I need a visa to travel to Iran (from Russia)?
Yes. Russian travelers need a visa to visit Iran; unless they would like to stay in an Iranian free trade zone for a maximum of two weeks.
How long is an Iran tourist visa valid?
Your single-entry Iran tourist visa is valid for three months after it is issued. Typically, the Iranian Ministry of Foreign Affairs issues visas for stays of 15, 30, 60, or 90 days. We suggest you not to apply for a visa until you have finalized your travel arrangements.
How do I extend my Iran tourist visa?
You will need to visit an Immigration and Passport Police Office in one of Iran's major cities and extend your visa if you wish to stay in Iran longer than your visa will allow. From one to a few days may pass during the process. The length of your visa depends on its current validity. Therefore, if you have a 30-day visa, you can extend it by another 30 days. Furthermore, if you have a 15-day visa, you can extend it for an additional 15 days. Your visa can be extended for up to 90 days. You'll need to fill out several pieces of paperwork in order to extend your visa; a travel agency can help you avoid this process.