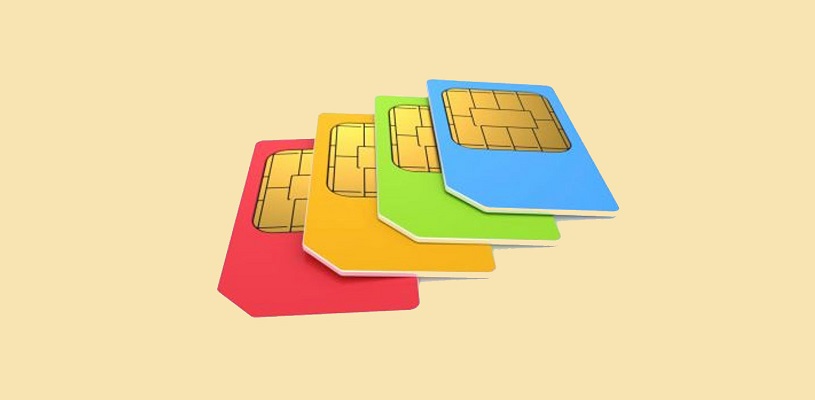 Iran Sim Card – Internet Access in Iran for Travelers
How can I Stay connected overseas? This might be one of the main concerns that you have to handle as a tourist. One solution is to use your own sim card. Another way to connect while overseas is to get a local Iran sim card. If you are traveling to Iran, you also have two choices. You can either keep your own card or buy an Iran sim card. If you decide to keep using your own sim card, you have to pay roaming charges, which will cost a lot.
However, your mobile data doesn't give you an internet connection. Thus, you can only use the Wi-Fi provided at your hotel or in some restaurants or cafes. The second solution is to purchase an Iranian sim card. Then, you should keep in mind that you need to register your mobile phone if you are using your Iran sim card longer than 30 days. For detailed information check out our post An Ultimate Guide To Mobile Phone Registration in Iran. Here is everything you need to know about purchasing an Iranian sim card as a tourist. I will also share with you how you can access internet connection in Iran.
Mobile Network Operators in Iran
For those travelers in Iran who wish to avoid the roaming charges, the best option is to buy a local Iran sim card. Beside several smaller companies, Iran has three major mobile network operators as follows:
Among various network operators, these three are the largest and most reliable ones. Hamrahe Aval (MCI network Operator) is the leading mobile telecommunication company of Iran, considered as the first Iranian mobile service provider. Irancell is the second mobile phone company operating in Iran. And RighTel is the third phone service provider in Iran.
These three companies provide 3G and 4G internet services. Moreover, Hamrahe Aval and Irancell are providing 4.5G internet services. Although the coverage does not extend to some areas yet, these two operators are trying to improve their coverage. In order to use Hamrahe Aval and Irancell 4G and 4.5G internet services, you need to buy the so-called USIM. RighTel offers good coverage in large cities, though, the coverage is not good in rural areas. Thus, it is less popular compared to the other two companies. Furthermore, RighTel is the only provider in Iran that offers no special packages for tourists.
Where And How To Purchase An Iranian Sim Card
You can buy your Iran sim card at Imam Khomeini Airport or mobile service centers in the cities nationwide. To do so, stop by a valid mobile service center, and present your passport. Then, you will receive a form that you must fill in and sign. That's all! Now you can get your Iranian sim card.
Iran SIM Card, Internet Access In Iran (How to Connect to Internet in Iran)
Once your Iranian sim card is activated, you can purchase a mobile internet package based on the price and your usage. Each package has a code, which you need to insert to select your desired package. The variety of packages will give you a chance to opt for a package that suits you the most. After deciding about the right package, you should pay for it, using your Iran tourist card. In case you have no tourist cards, you can ask the seller to do you a favor and pay for you, using their bank card. Then, you should pay them back in cash. Here is an example of a Hamrahe Aval package:
| | | | | |
| --- | --- | --- | --- | --- |
| Provider | Duration (Days) | Data Traffic (GB) | Price (IRR) | Code |
| Hamrahe Aval | 7 | 4 | 160000 | *100*3252# |
Another internet access option, in addition to the mobile data, is the free Wi-Fi provided by the hotel where you are staying. Some restaurants and cafes also offer guest Wi-Fi access.
Iran Tourist Sim Cards
Hamrahe Aval and Irancell offer Iranian Visitor Sim or tourist sim cards. These Iran sim cards are prepaid sim cards designed by Hamrahe Aval and Irancell providers for the tourists travelling to Iran. You can purchase the Iran visitor sim cards at the international airports or from travel agencies. Before you purchase a visitor sim card, make sure that you are not on a bundle plan. Here are three reasons why you might consider buying a visitor sim card:
You should undergo no complicated processes. As soon as you place the Iranian sim card in your phone it is ready to use.
These Iran sim cards support two languages: English and Arabic.
Moreover, these Iranian sim cards provide information on the tourist attractions of Iran in English and Arabic.
Each individual can have three active Iran sim cards at the same time.
These sim cards are cheap. An Irancell Visitor Sim costs 1 to 2 USD, while a Hamrahe Aval Tourism Sim Card costs 1 to 4 USD. Check out the Iran SIM card prices below:
| | | | |
| --- | --- | --- | --- |
| Provider | Duration (Days) | Data Traffic (GB) | Price (IRR) |
| Hamrahe Aval | 30 | 5 | 500000 |
| Irancell | 30 | 5 | 580000 |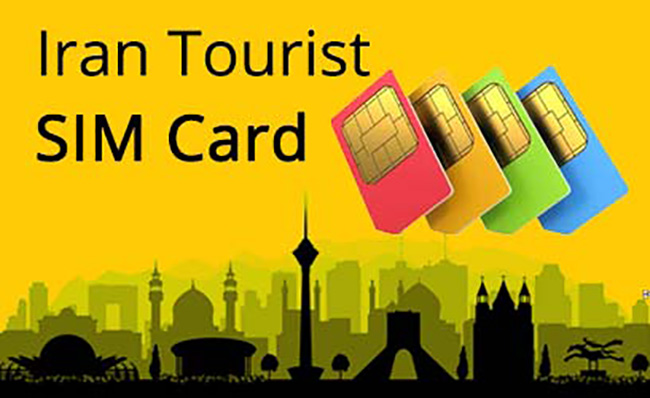 Keywords: Telephone card to Iran, Iran sim card name, how to get internet in Iran, Iran sim networks, mobile networks in Iran, Iran mobile network, phone card Iran, Iran internet packages, how to use internet in Iran, wifi in Iran, Iran internet