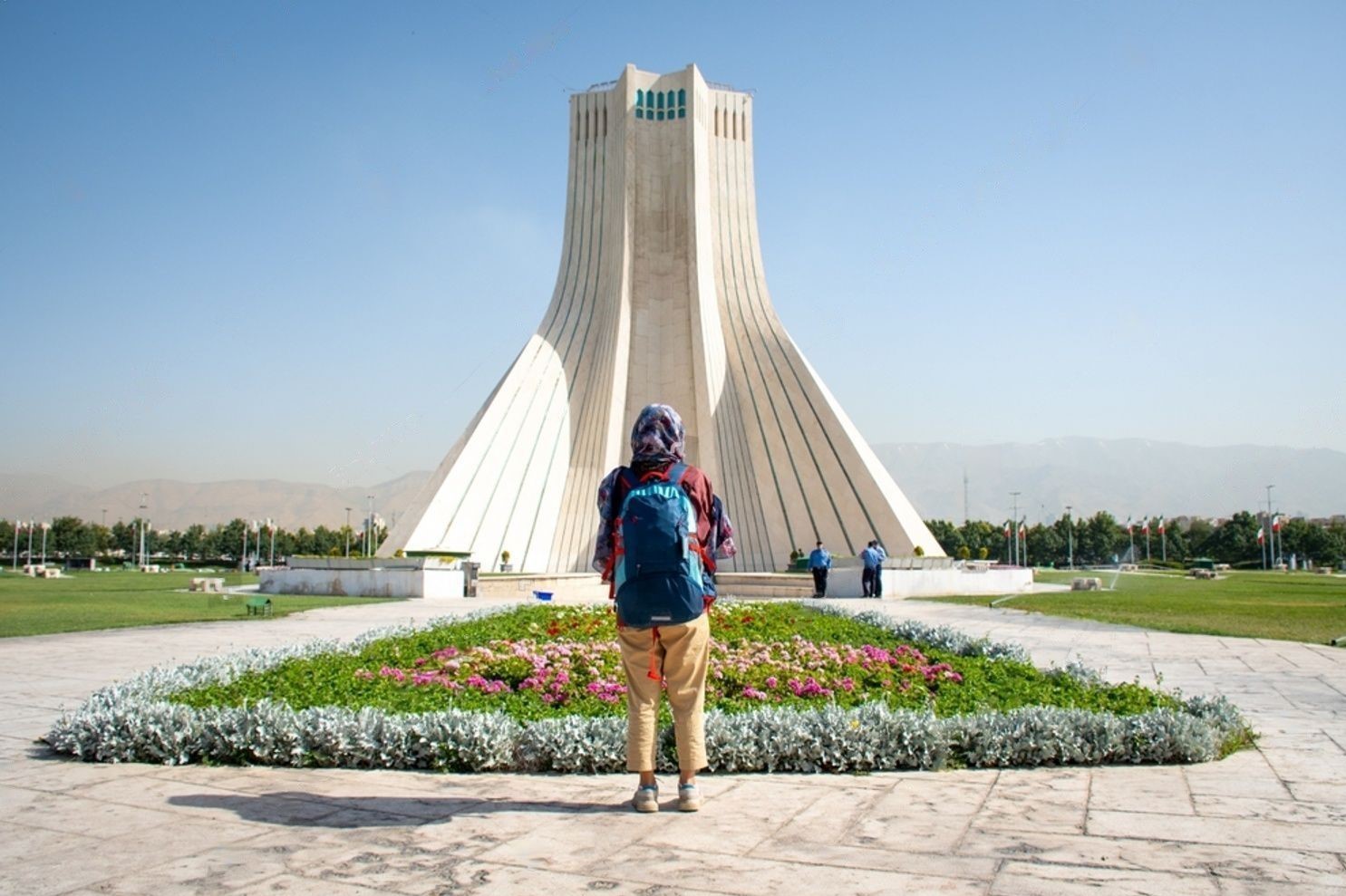 Solo Travel in Iran: Visiting Iran as a Woman – Safety and Tips
A solo travel is an exciting book, written in your footsteps in a new land. If you're interested in solo travel to Iran, and you're still doubtful, follow my lead in this blog. How safe is solo female travel to Iran? What are the pros and cons of solo travel? Is Iran safe to travel to at all? What to do for better Iran travel Safety? Today, we're going to answer these and give you some tips for safe solo travel in Iran.
Pros and Cons of Solo Traveling
When you travel on your own, without a tour guide, you're just like Alice in Wonderland. Brave travelers who love to live the moment, are the best candidates for a solo tour. It may seem a little hard at first, but when you start it, your instincts rise and shine to your guide. It's so nice to take a notebook with you, for everything you see will fill your mind with questions and answers.
Moreover, if you feel depressed or look for a new experience, solo travel is good medicine. When you're on your own, trees talk with you differently. Strangers look attractive and you can make some new friends. Needless to say, a solo traveler will gain good confidence when s/he faces everything on his own. All in all, I can say if you go on a solo vacation, you wanna do it again.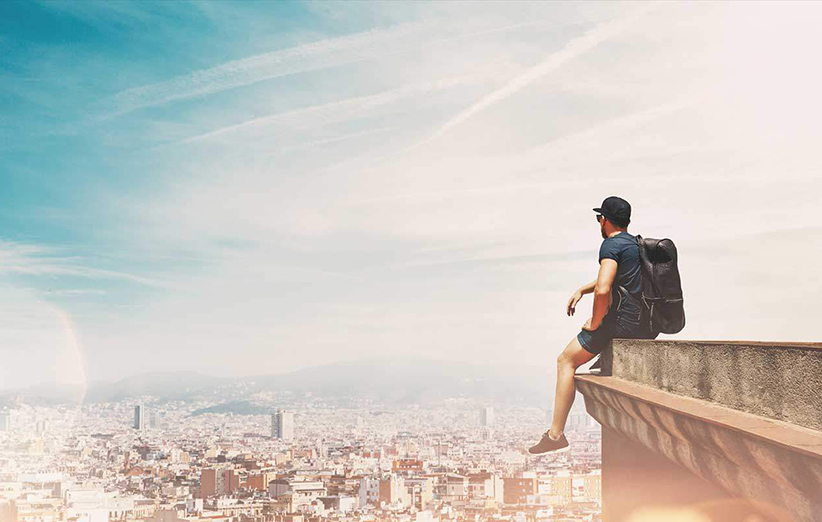 Safe Solo Travel in Iran, Iran Travel Safety
Perhaps if you ask an experienced solo traveler where would s/he prefer for his/her next journey, s/he'll answer "a place with hospitable people", or maybe "somewhere with untouched nature". If we add these two answers together, then bingo; it's the features of Iran. Iran, a country with ancient places, 4-seasoned nature, and hospitable people can't be a dangerous place. Anyway, if you seek safe solo traveling in Iran, a valid tourist agency can help you ensure your safety.
An experienced agency can ensure your Iran travel safety, and provide the best solo tours possible for you. If you're worried about the safety of your solo travel in Iran, it is important to share your information, available phone number, and other necessities with your agency; so that they can guarantee your safety. If you take care of these, your solo travel in Iran is not only safe but also delightful.
In this hospitable country, every single human being you meet in the streets is a potential temporary tour guide; and in case you face a problem, you can refer to your agency contacts, police stations, tourist information centers, and of course people who can speak and understand your language (in case you don't find such people, a translation mobile app can be helpful).
What We Need In a Safe Iran Solo Travel
A translation mobile app
A Google map (Or other navigation apps)
Transportation (Transit) apps ("Snapp" is a famous one in Iran)
Emergency numbers
Hidden cash in your socks (LOL)
Country music (tastes good in green lands)
A box of cigarettes (you never know!)
A happy face!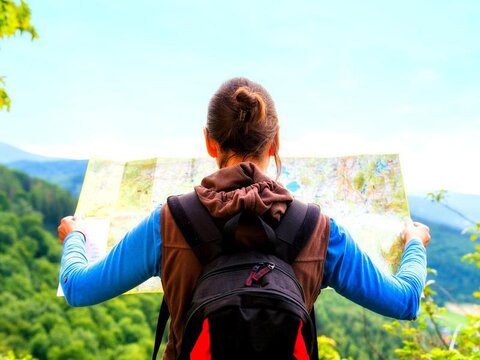 Some Useful Phrases for Iran Solo Travelers
Hi (Salǎm, Dorood)
Thank you (Merci, Sepǎs)
Yes (Baleh)
No (Nah)
Excuse me (Bebakhshid)
Bye (Khodǎhǎfez)
Airport (Foroodgǎh)
Taxi (Tǎxi)
Help me (Komak)
Do you have a room available? (Aya otǎgh dǎrid?)
How much does it cost? (Hazineh-ye in cheghadre?)
What time is it? (Sǎat chande?)
Where is it? (Kojǎst?)
My name is Mary (Esme man Mary hast)
Key Points in Iranian Lifestyle for a Better Solo Travel to Iran
If you're into solo travel in Iran, you may be interested to know what's important for Persians. Iranian people care a lot for emotions, behavior, and holy definitions. In religious places, it is important to act like a noble. For ladies, it is expected to dress well and obey the hijab as a rule. For gentlemen, it is important to act politely and stay calm when others are performing rituals. When a solo traveler is kind and has a smile on his/her face, the same reaction is expected from Iranian people.
Iranians are so hospitable and they welcome tourists with open arms. They shake hands with each other as greetings when they meet. It is also considered rude if a younger person goes for a handshake first. They should wait for the elder person to start it. Iranian men never start the process of handshaking when the other person is a lady. This act is to respect a lady's choice (whether she wants to shake your hand or not).
A respectful Iranian man watches his tongue when there is a lady around. The same thing is expected from a tourist. Respectful behavior in front of ladies, kind words, and dressing well can give you a positive impression in society. It's also worth mentioning that it's illegal to drink alcohol in Iran, especially in public places. All in all, Iran is a country of nobles; so if you act nobly, you are more than welcome there.
Safe Solo Traveling for Female Tourists in Iran, Tips for Solo Female Travelers in Iran
Like in many other societies, there are ups and downs here. It is not a matter of Iranian culture, but there are some governmental rules and limitations for women, that should be respected. The famous female dress code in Iran, known as Hijab, is one of these rules. Female tourists in Iran should consider covering their hair and most parts of their bodies. It is not as harsh as it looks; rather many female tourists in Iran find it attractive (which really is), and spice it up with their taste and style and new to experience.
One other factor that seems to be important for solo female travelers in Iran is their safety. Most Iranian people are so respectful, hospitable, and caring that such problems are indeed rare. Anyway, there are problems and problematic people in every society, and precautions are necessary. After all, Iran is a safe and nice country to visit, for Iran female solo travelers and other types of female tourists in Iran. Many of the ladies with the experience of a solo vacation in Iran admit it. If you are a lady and wish to see Iran as a solo tourist, keep up with your plan. Observe the precautions and get packed. A safe hospitable country awaits you in the Middle East.
Is it safe to travel to Iran alone as a girl?
Yes, of course. Iranian people are famous for their hospitality and respect for ladies. There is no need to be worried about the travel of a lady to Iran at all.
Do female tourists have to cover their hair?
Yes. The hijab in Iran is a governmental rule. Anyway, the hijab in Iran is so simple and flexible. The minimum coverage of hair and body with pants, a manteau, a coat, or any other type of clothes is enough.
Can female tourists book hotels alone in Iran?
Of course, there is no problem with the accommodation of ladies in Iran at all.
Keywords: traveling to iran as a woman, solo female travel iran, visiting iran as an american woman, iran solo female travel, visiting iran as a woman, solo female travel to iran, solo woman travel to iran, solo girl travel to iran, traveling to iran as a woman alone, iran as a solo female traveler, a solo traveler's guide to iran, solo female travel in iran, visit iran as a woman.