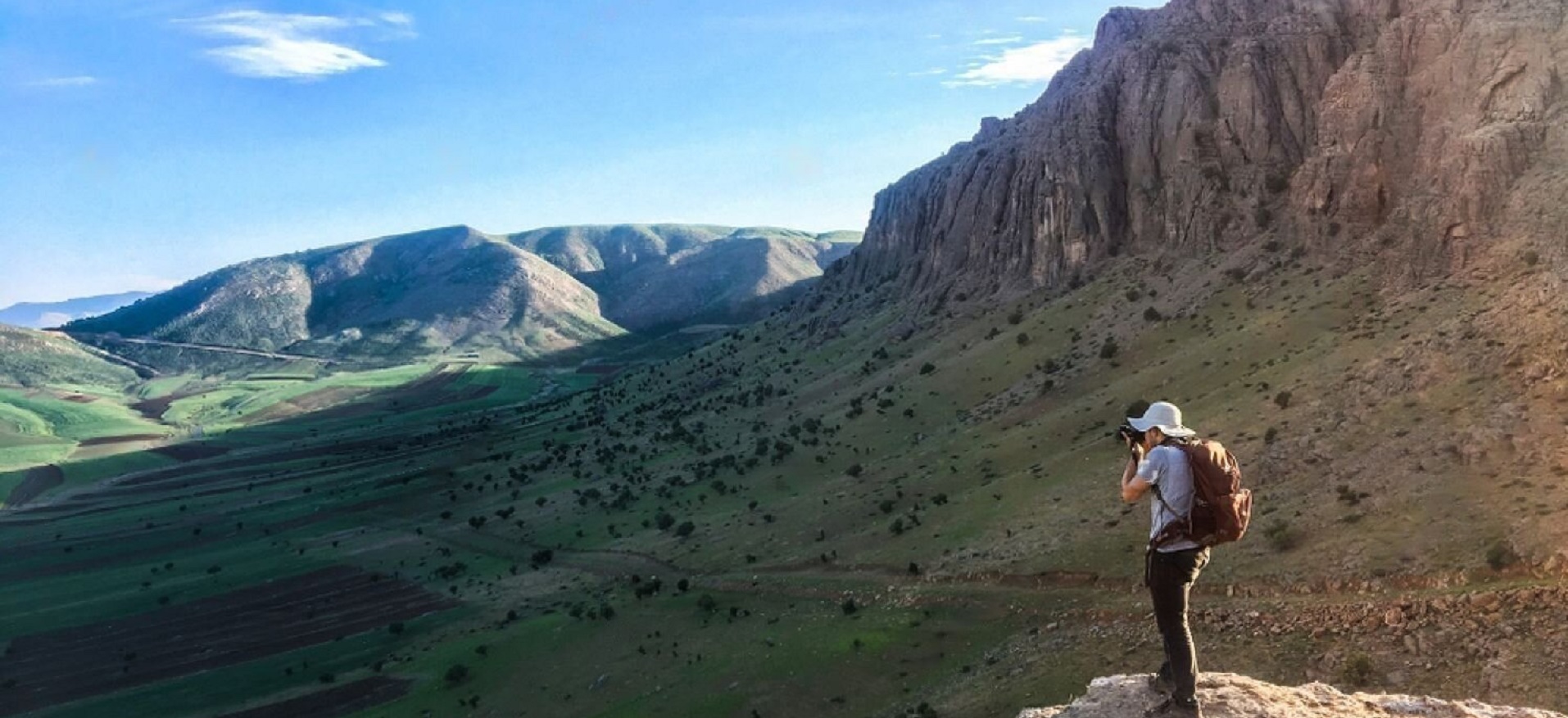 TOP Natural Wonders in Iran | BEST Iran Natural Attractions
God is the best painter, and Iran is one of his most beautiful paintings. Apart from history, culture, and religion, Iran also has a unique nature. As a four-seasoned country, the diversity of natural wonders in Iran is significant. From the Persian Gulf and the sea of Oman to the Caspian Sea in the top north of Iran, you can find different deserts, diverse jungles, incredible lakes, scenic rivers, incomparable plains, mysterious caves, and sturdy mountains. Each region of Iran has its own natural wonders and as soon as you leave a province to another, you feel like you've entered a new country. Follow me in this passage to find more about the world of natural attractions in Iran.
Natural Wonders in Iran
It's not too hard to find Iran's natural wonders. You just need to leave the city to find them. It's kind of impossible to name every and each of Iranian natural attractions, yet these are some of the most popular natural wonders in Iran:
Mount Damavand
Lut Desert
Qeshm Island
Cloud Forest
Turkmen Sahra
Masal Village
Pink Lake
Darak Beach
Mount Damavand, Iran Natural Attractions
Mount Damavand, the highest peak and one of the most popular natural wonders in Iran with a height of 5610 meters, stands still in the middle of the Alborz Range. Damavand is one of the most popular natural wonders in Iran. The scenery of this mountain is so legendary whether you watch it from far distances, or in a picture, or on top of the peak. Iranian people and famous figures love this mountain so much that it has entered the Persian literature through different poems, myths, and stories.
Damavand is a symbol of Iranian people's resistance in such pieces. This mountain is a potentially active volcano, it is mostly snowy in different seasons, and the temperature in Damavand ranges from -60 centigrade in winter to -2 centigrade in summer. In Damavand there are some mineral hot water springs which are great for relaxation. On Damavand, there are also some shelters and camps for climbers. To visit the green and flowered plains around Damavand, spring is the best season.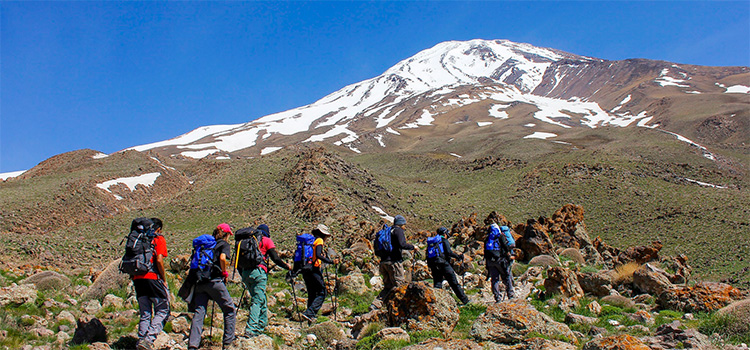 Lut Desert, Iran Natural Wonders
Some say it is the hottest place on earth! Located in Kerman Province, Lut Desert is one of the hottest natural wonders in Iran. This amazing desert is so vast, and diverse by means of natural landmarks. In Shahdad region, a part of Lut Desert, the mysterious Kaluts look like bodyguards of the desert. The desert shape is different in each region; in some places it looks like the wrinkles of a brown shirt, and in some parts the desert ground looks like broken pieces of an ancient clay plate. Lut desert has lovely starry nights. If you spend a night in Lut desert you feel as if you are in the center of universe and every single stellar creature is turning around you. There are also ecolodges in Lut desert for desert-lovers who travel to this wonderful Iran's natural wonder.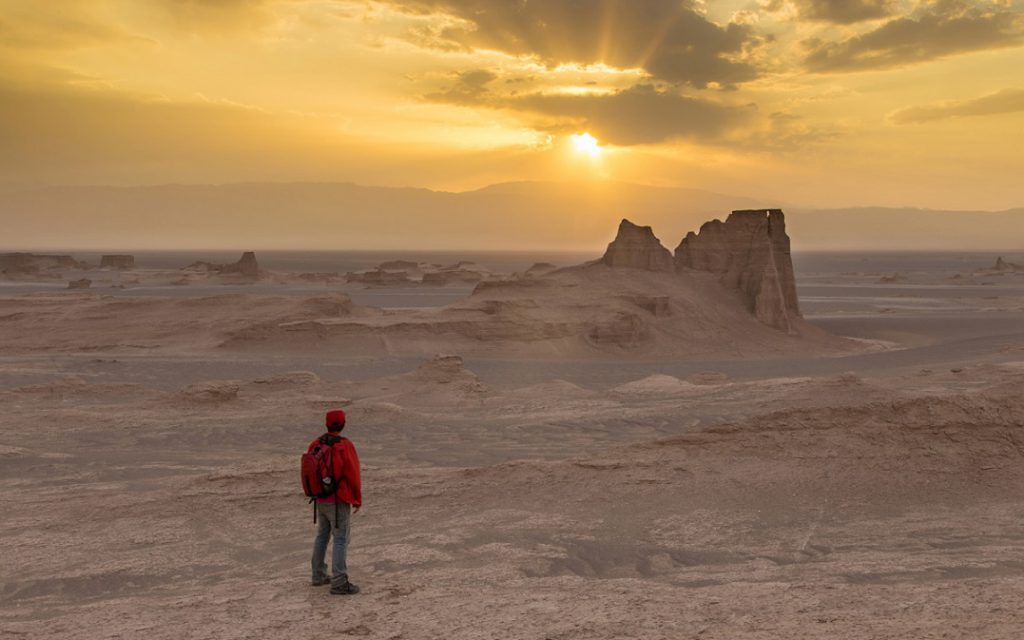 Qeshm Island, Natural Wonders in Iran
Located in the heart of Persian Gulf, Qeshm Island is the biggest Iranian Island and of the top Iranian natural attractions. Qeshm Island is the biggest Geopark of the middle east and as a UNESCO Geopark it is world famous. Namakdan Cave, Chahkooh Canyon, the Valley of Stars, Xorbas Cave, and Laft Village are incredible Iranian natural attractions in Qeshm Island. The surrounding Persian Gulf and the romantic beaches also intensify the beauty of this Iranian Island's natural attractions. Qeshm Island is great to visit during winter and autumn, when the weather is mild.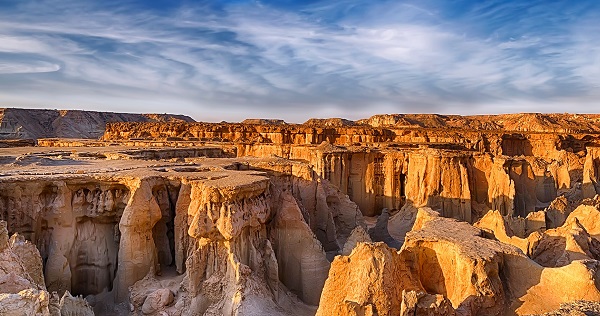 Cloud Forest, Natural Wonders in Iran
This dreamy forest is located in the borders of Semnan and Golestan Province. The closeness of sky clouds to this extra-ordinary green jungle makes it so attractive. In spring, summer, and autumn, when the ocean of clouds covers the trees in the heights of this jungle, it is the best time to visit this Iran's natural wonder. The diversity of Cloud Forest trees, and other natural landmarks in this Iranian natural attraction has added to its beauty.
Aluchal and Shor-Shor Waterfalls, Paradise Corridor, rural sites, more than 30 springs, and a castle on one of the heights of this forest (called Maran Castle) have intensified the attractiveness of this spectacular natural wonder in Iran. There are also many ecolodges, Villas and rural houses you can stay overnight in Cloud Forest; also, you can set a camp to enjoy the night in jungle where birds sing lullaby for you and wild animals eat you alive (LOL). Of course, it is better to surf the Cloud Forest with the help of a tour guide or a group of professionals to avoid getting lost in the maze of jungle, or the danger of wild animals.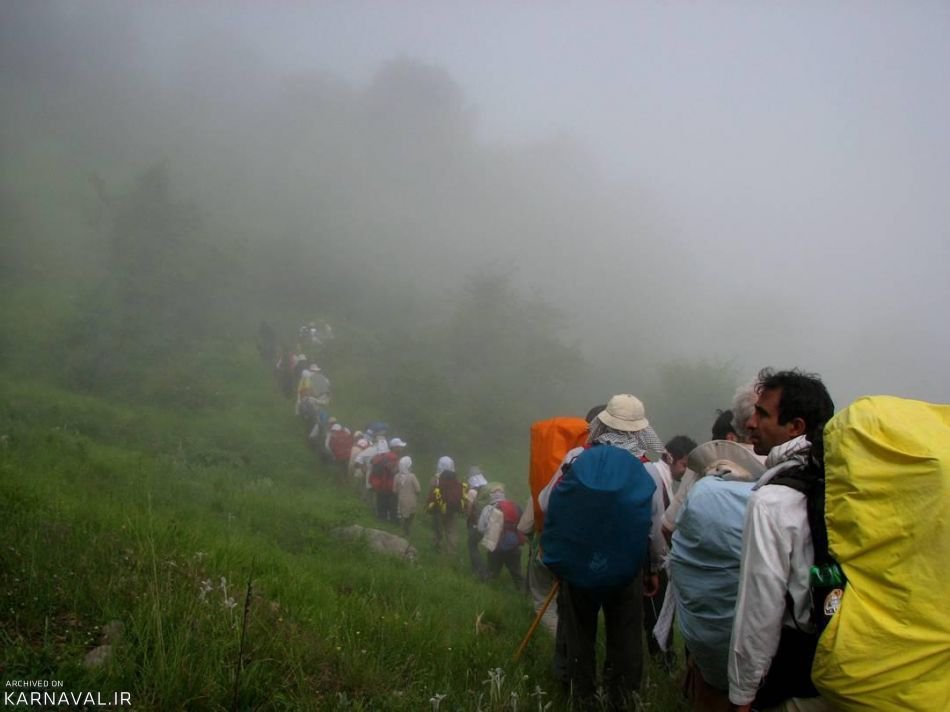 Turkmen Sahra Plain, Iran Natural Attractions
It's not simply a plain, it is indeed a paradise of natural wonders in Iran! Turkmen Sahra, the land of Turkmen tribes is located in the border of Iran and Turkmenistan Republic. The beauty of this Iran's natural wonder is because of the vast green plains and hills. Turkmen tribes and nomads are the residents of this heavenly region. Their music, their horses in the infinite green and blue sight of ground and sky, takes you to a wonderland of beauty and peace. The holy tomb of Khalid Nabi, a famous Arab prophet of post-Christian ages, is also located in place, alongside an ancient cemetery on a green height. The best season to visit Turkmen Sahra Plain is the spring.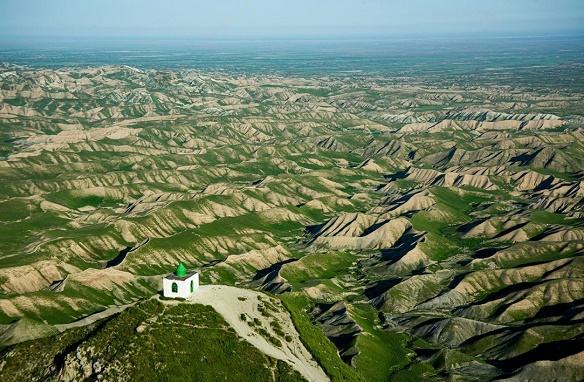 Iran Beautiful Nature – Masal Village
Masal Village, surrounding regions and forests are lands of tall trees, fresh weather, snow-white clouds, and high waterfalls. Local people live in beautiful and colorful houses and cottages in Masal green nature. Spring and summer are the best seasons to visit this lovely nature of Iran. In these seasons Masal looks great and fresh fruits are hanging from the heavenly trees.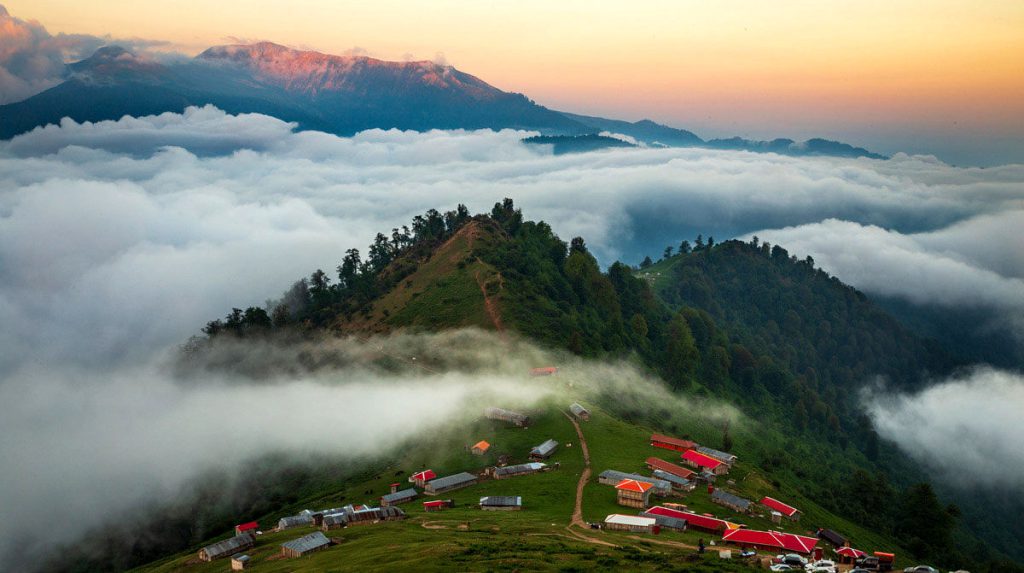 Pink Lake – Beautiful Places in Iran
Maharlu Salt Lake (so-called Pink Lake) is an incredible lake near Shiraz. Pink Lake is one of the most beautiful natural wonders in Iran. The color of this lovely lake (or lagoon according to some other factors) is pink. A special kind of Alga, known as Dunalliela Salina grows in the eco-system of Maharlu Lake. It is the reason behind the special color of this Iranian natural attraction. The Pink Lake region is the house of lovely animal species and different birds. The best time of year to visit this beautiful Iran's natural wonder is autumn and winter. In these seasons the lake is usually full and the pink color on the land resembles the fantasy paintings of a sacred child.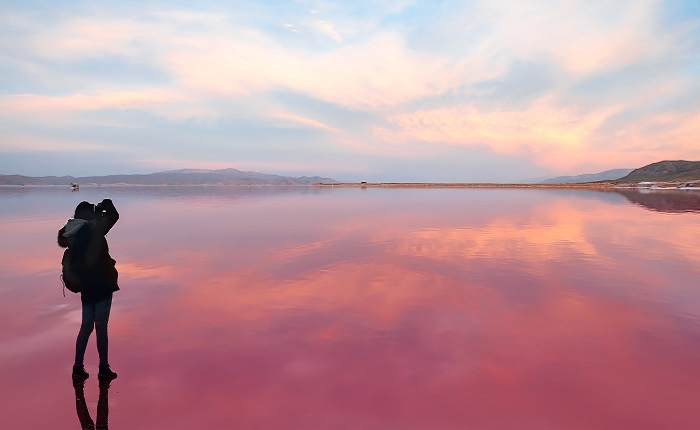 Beautiful Nature of Iran Beaches – Darak Beach
Somewhere in southern Iran, in Sistan and Baluchestan Province, Chabahar city, there lies a desert the sands of which end in the crystal blue water of Oman Gulf. Yup; that's Darak beach, a pristine Iranian natural wonder. The palm trees near the sea add to the calmness and serenity of this natural wonder in Iran. If you like taking picture and you care for your profile photo as much as I do, Darak Beach gives you the best background. Darak beach is located in a hot and humid place. So it's best to visit this lovely beach around autumn and winter.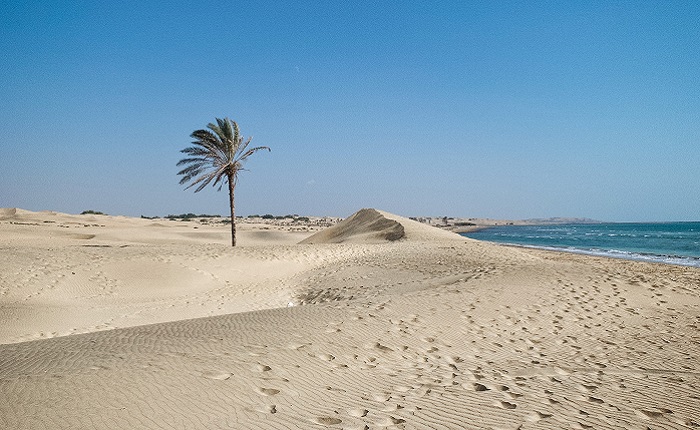 Keywords: beautiful nature Iran, Iran nature beauty, Iran beaches, Iran beautiful places, Iran is the most beautiful country, mountain ranges of Iran, mountain ranges in Iran