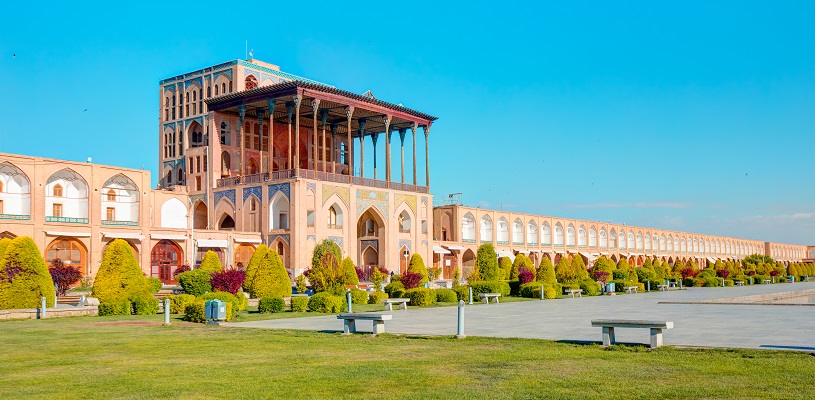 Traveling to Iran as an American, British or Canadian Citizen
Beyond all the myths around traveling to Iran, the ancient country is actually one of the most welcoming places you can find around the world. Persians are so hospitable and friendly that some tourists describe their trip to Iran as the closest they have ever felt to being a rock star (LOL)! But you might have heard that entry rules to Iran are a little different if you are an American, British, or Canadian citizen! It's true! But how? First of all, the requirements and process of getting an Iran visa is a bit different, and you can't get a visa on arrival (VOA). Second of all, you must either join an organized tour operated by a licensed travel agency or an approved tour guide must accompany you throughout your trip. But… Don't you worry! Because there are ways to make it all easier!😊
If you are an American, British, or Canadian citizen, getting an Iran visa may be a little harder for you. But don't worry! Because we are here to tell you all you need to know. The first thing you should know about getting an Iran visa is that you have to apply for a visa a few months before your trip. You can either apply through a licensed travel agency or do it yourself online through the website of the Iranian Ministry of foreign Affairs. You can find details about the 2 ways in our Complete Guide to Getting an Iran Tourist Visa in 2023.
What else is different except for the longer process?
You MUST either join a licensed travel agency or have an approved guide beside you throughout your trip.
You must provide a complete resumé of yourself.
Your chances of getting rejected are a bit higher.
There are no Iranian embassies in the US and Canada. But you can contact the Iranian Embassy in London, the Iranian Interests Section of the Embassy of Pakistan in Washington D.C., or an Iranian consulate in a third country.
So, we strongly recommend leaving everything to a travel agency.
The process of getting an Iran visa takes up to 2 months if you have a British passport. So, you need to apply as soon as possible. Want to get it sooner? With an extra cost, we can offer you services to get an express visa.
You can apply for a 30-day Iran visa. But the process of getting an Iran visa takes from 2 to 3 months if you have an American or Canadian passport. The changes of policies between Iranian and American governments may make the process take a long time. So, leaving everything to us will guarantee your visa and secure your trip.
If you have further questions concerning traveling to Iran as a US citizen, contact us or the Interests Section of the Islamic Republic of Iran in Washington DC.
Traveling to Iran Visa-free as an American, British, or Canadian Citizen
Even if you have an American, British, or Canadian citizenship, you can enter Iran's Kish Island without a visa! You can stay in the beautiful island for 14 days and an approved guide must accompany you during your stay. To get your hotel and guide, you'll have to contact a travel agency at least 48 hours before your arrival. Also, you should know that you are not allowed to rent a local house.
Note: The agreements and policies between the Iranian government and the 3 countries mentioned change a lot. So before applying, you'd better contact us or check the Iranian Embassy of Foreign Affairs website for the most recent policies.
Why Apply for an Iran Visa Through IranOnTour?
Stress-free travel to Iran
Lower chance of getting rejected
Skipping the line of VOA and the paperwork of consulates
Receiving your verification code faster
Getting express services if you are in a hurry
Want to apply through us? Contact us through website chat, WhatsApp, …
Keywords: Traveling to Iran as an American, Iran visa for Canadian, Iran Visa UK, American Travel to Iran, Iran tour from Canada, Canadian travel to Iran