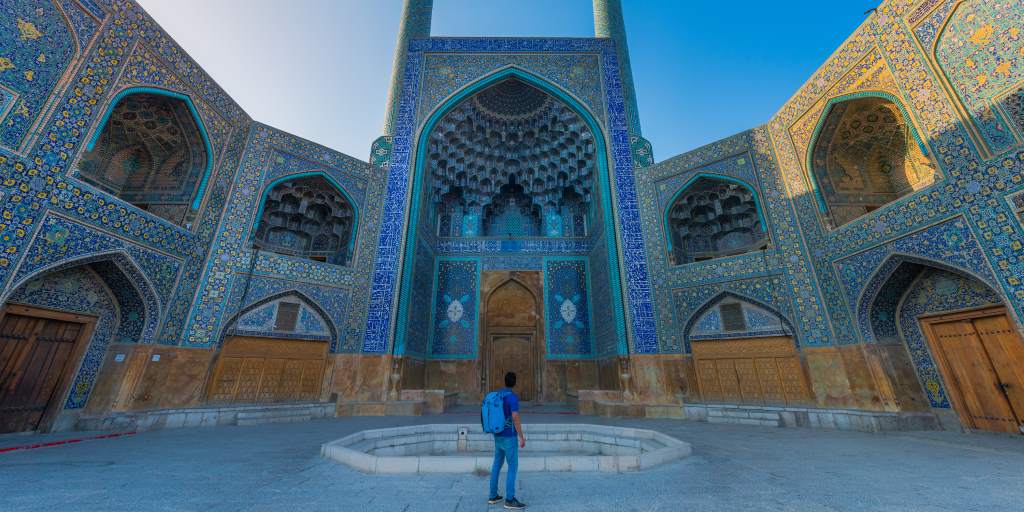 Visiting Iran as a Tourist (2023) | Iran Travel Advisory
Visiting Iran as a tourist? There is so much you should know to make the best of your trip, and I'm here to make sure of that! This vast, rich and diverse country that is replete with historical treasures of thousands of years, architecture thaat fascinates you with its unique beauty, nature that range from cold snowy mountains to hot sandy deserts, people that surprise you with their sweet hospitality, culture that amazes you with its spiritual depth, and cuisine that makes you fall in love with its taste and aroma.
Visiting Iran As a Tourist
Where to Go?
Wherever you go on this land of 1.648 million square kilometers of vastness and thousands of years of history, you'll find something to charm you! And it is really a matter of your style and how much time you'd like to spend. If you're visiting Iran as a tourist for around a week, make sure not to miss the highlights of the classic route: Shiraz, Isfahan, Tehran, Kashan and Yazd. A longer period of time will add further beauties to your trip, whether on the classic route or on further destinations. Other great destinations you can add to your travel to Iran are Kerman, Ahvaz, Tabriz, Kermanshah, Meybod, the Persian Gulf islands and more.
What to Eat?
The vastness of the country, the climate and ethnic diversity, and the nation's long history of contact with other nations has blessed it with a finger-licking and diverse menu. You can taste some national foods like Ghorme Sabzi, Fesenjoun, and different kinds of Awsh and kebab all around Iran. But if you try to find local places or be lucky enough to get invited to an Iranian home, you'll be treated to some unique local dishes you wouldn't forget.
What to Do?
Sightseeing is just amazing! But Iran is not limited to that! Getting lost in the oriental traditional bazaars, chatting with locals, smelling the Persian spices, pleasing your eyes with the colorful and sparkling shops, stopping by handicraft shops, and finding handicraft workshops and studios would be an experience of a lifetime. Having hands-on experiences in Persian art and cuisine, taking part in national, ancient, or religious festivals, and having Persian bath or Zourkhaneh experiences are also unique treats. For this type of experiences, you can also join our Experience-Based Tours.
More Travel Tips for Visiting Iran as a Tourist
Make Iranian friends before you go, they can help you have a more pleasant and convenient trip.
Be open toward people and make new friends on the trip. Some of these small chats turn into precious life-long friendships.
Ask for help or guidance whenever you need it. Iranians are super willing to help.
Be open to the cultural differences and have as many experiences you can have.
Install a Snapp App on your phone for internet taxi and food.
Dress modestly and behave respectfully.
Bring a lot of cash or get yourself an Iranian tourist bank card.
Have a well-planned itinerary written by an Iranian travel expert, but keep it flexible.
Get yourself a few VPNs.
Get familiar with the currency.
Pick up an Iranian SIM card.
Read more Iran travel advice at Things to Know Before Traveling to Iran.