MICE in Iran includes meetings, incentives, conferences, businesses, or any other business events that can be provided in travel for different business classes and activists. The international markets are indeed much more profitable than domestic trading. MICE tours in Iran and Iranian business trips are key points for businesses that are interested in the Iranian market, and try their best to devour every single chance of business connection and industrial relationship. Looking for a good business tour operator to boost your performance in your MICE in Iran and Iranian international events? Looking for a travel agency to unload the burden of travel arrangements hassle off your shoulders? IranOnTour is always there for you!
Iran business travel agency
Iran Mice Tour
Business travel to Iran
Iran business Tour
Why MICE in Iran with IranOnTour Business Travel and MICE Tours Services
You can travel to Iran on business for a meeting, conference, trade show, business negotiation, or for any other reason. It is crucial to establish a thorough understanding of the local business market while on such business trips. Being punctual is also extremely important. Additionally, such trips can be an opportunity to get to know a new culture while allocating some of your time to leisure pursuits and tourist experiences.
We at IranOnTour take care of all the services you might need during your business trip or MICE in Iran, including visa assistance, accommodation, transportation, and interpreters. Through business consultation services, we also increase your chances of success during your business trip to Iran. Our team of business consultants, who have a thorough understanding of the regional market and are familiar with different businesses and markets, will travel with you on your business trip to Iran and will do their best to help you connect with the Iranian market. We also have:
Broad background in the Market: We have a broad background in working with different businesses and an intimate familiarity with the universal mindset.
Useful Contacts: We would be glad to introduce and join you and your business to Iranian companies, producers, scientific centers, and entrepreneurs.
Detailed Coordination of Event Logistics: The support we provide is available around-the-clock. We schedule MICE services in advance or on short notice. Additionally, we dedicate a fantastic team of specialists, interpreters, translators, and tour guides to your areas of interest.
Tailor-made Services: We dedicate Tailor-made services to make our services customized to your unique requirements and ideals of good business travel.
Years of Experience in Business Group Tours: We have years of experience in incoming MICE services, its' on-site conditions, business group tours, as well as a top-line research team.
Meetings
Business or related-to-business meetings, held in a specific office or place; among two or more teams, companies, or classes of business.
Conferences
A special occasion in which different business groups gather and consult their business success together. On such occasions, different business groups can decide how to improve their relations and cooperate.
Incentives
Touristic prizes for high-standing customers and employees of a business.
Exhibitions
In such events, different businesses can put their offers, products, and services to show.
Benefits of MICE Tour in Iran
MICE tours in Iran are opportunities to expand your B2B and B2C relationships with Iranian partners, investors, and clients. Through different business meetings in Iran, you can share with your Iranian peer businesses and establish new profitable business cooperations. Iranian international exhibitions are good places to find out about the latest developments in different industries and market trends. MICE in Iran can give you great chances to purchase, great chances of sales, and memorable tourist attractions.
Great Chances of Purchase in Iran: In recent decades, different industries have been developing and producing natural resources, raw materials, and different goods, and they can function as great suppliers for different global businesses.
Great Chances of Sale: Due to Iran's great population (more than 80 million) and vast market, it offers great chances of trading, marketing, investment, and selling opportunities.
Touristic Attractions: As one of the most ancient civilizations, Iran highlights historical marvels, architectural masterpieces, precious arts and handicrafts, charming music, and finger-licking dishes that can enlighten your incentives.
Our Iran MICE Tours & Services
IranOnTour would be happy to provide services at each level of your MICE in Iran. We can also, help you modify your MICE tours in Iran as tailor-made packages. What we offer as Iran MICE services includes everything you need in a MICE business travel. Whether a meeting, an incentive, a conference, or a set of exhibitions in Iran; we will be with you from the airport you arrive in, to the airport you go home from. Our team of business consultants can also, accompany you for business negotiations, share the local market intelligence with you in advance, and even follow up on your connections after you return to your homeland.
Meetings in Iran:
We provide anything you might need for your business meetings in Iran, from meeting organization or venue selection to offering you the vehicle and hotel rooms you require. IranOnTour never says no, we will go above and beyond to make everything happen the way you ask! The meeting services we offer include (but are not limited to):
Meeting planning and conducting
Meeting Room & Equipment
Venue Selection & Registration services
Peer Businesses Selection and Invitation
On-site Coordinator
Event Catering & service personnel
Translations
Interpreters
Visa Services
Accommodation
Transportation
Airport CIP Services
City tours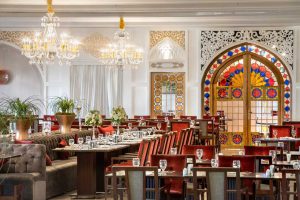 Incentives in Iran:
We will be pleased to welcome your employees and refresh them in a destination of ancient history, rich culture, and diverse nature! No matter what you allocate to your employees' tastes, interests, and travel styles and how much time or budget you would like to spend on that; our agency with a professional team and good experiences in MICE is there for you to customize everything, and tailor-make your incentive experiences. With a wide variety of well-planned tour packages, unique experience-based tours that take your employees to the depth of Persian culture, and team-building adventures that motivate and uplift them, our agency offers you safe, relaxing, pleasant, and enriching incentive trips around Iran.
Our incentive Iran MICE services include (but are not limited to):
Multi-day Cultural Tours
Adventure Activities in Nature
Deep Cultural Experiences
Visa Grant Notice
Accommodation
Airport CIP Services
Foods and Beverages
Transportation
Tour Guides
24/7 support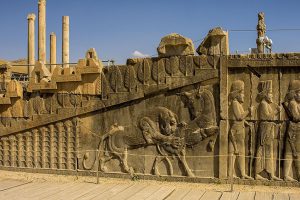 Conferences in Iran:
Business conferences are so important in a MICE tour. Business conferences are the keys to your business development and relationship growth. IranOnTour manages the process of your business conferences in Iran, by selecting the best venues, equipment, and other necessities. Furthermore, what we care about other than your success is your convenience. To do so, we provide:
Event management and planning
Conferences Schedule
Venue Selection & Registration services
Peer Business Groups Selection and Invitation
Venue Designation
Expert Consultation
Advertising Consultation
On-site Coordinator/supervisor of the event
Interpreters
Translations
Visa Grant Notice
Airport CIP Services
Accommodation
Transportation
Event Catering & service personnel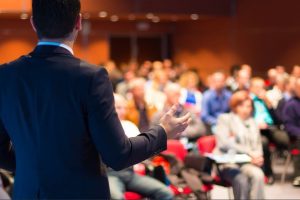 Exhibitions in Iran:
A Successful exhibition sneaks into the market. With a vast and thorough knowledge of Iran's market, years of experience in it, and a great team of experts, IranOnTour provides you with the floor, sets your flags, and helps you do the process of introducing your products and services. What we offer for your exhibitions in Iran MICE services include (but are not limited to):
Booth Selection Services
Exhibition Equipment
Exhibition Consultation
Possible Investors and Marketers Selection and Invitation
Gathering Feedback
Event Catering & Service Personnel
Product launches
On-site coordinator
Interpretation
Translation
Visa Services
Accommodation
Transportation
Airport CIP Services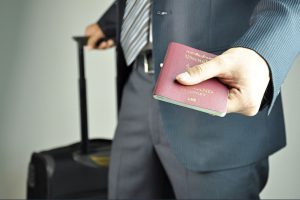 Why Iran MICE Tour with IranOnTour?
Years of Experience
We have years of experience in tourism.
Tailor-Made Tours
We give you the chance to customize your tour plans.
Consultant Agency Support
Our consultant agency department backs up our MICE services.

Experience-Based Tours
Adding excitement to your incentives, we provide experience-based tour plans.
Connections with Marketing
Our connections in the market are all yours.

Professional Team
A professional team of experts, translators, interpreters, guides, etc. is here to support you.
Iran MICE Tailor-made Tour Plan (Tailor-Made MICE in Iran)
Your wishes for a MICE tour in Iran are our commands. You can help us create a better experience for you and your business with a Tailor-made MICE in Iran. Decide on each detail of your vacation and feel free to ask for the services you want to add to or remove from your Iran MICE tour options.
Create your trip now
Keywords: Iran MICE Service, Iran Exhibition, Iran business trip, Iran MICE team and Our Mission, Iran Mice Tours, Iran's Best MICE Organiser, business travel to Iran, Iran Mice Tour.