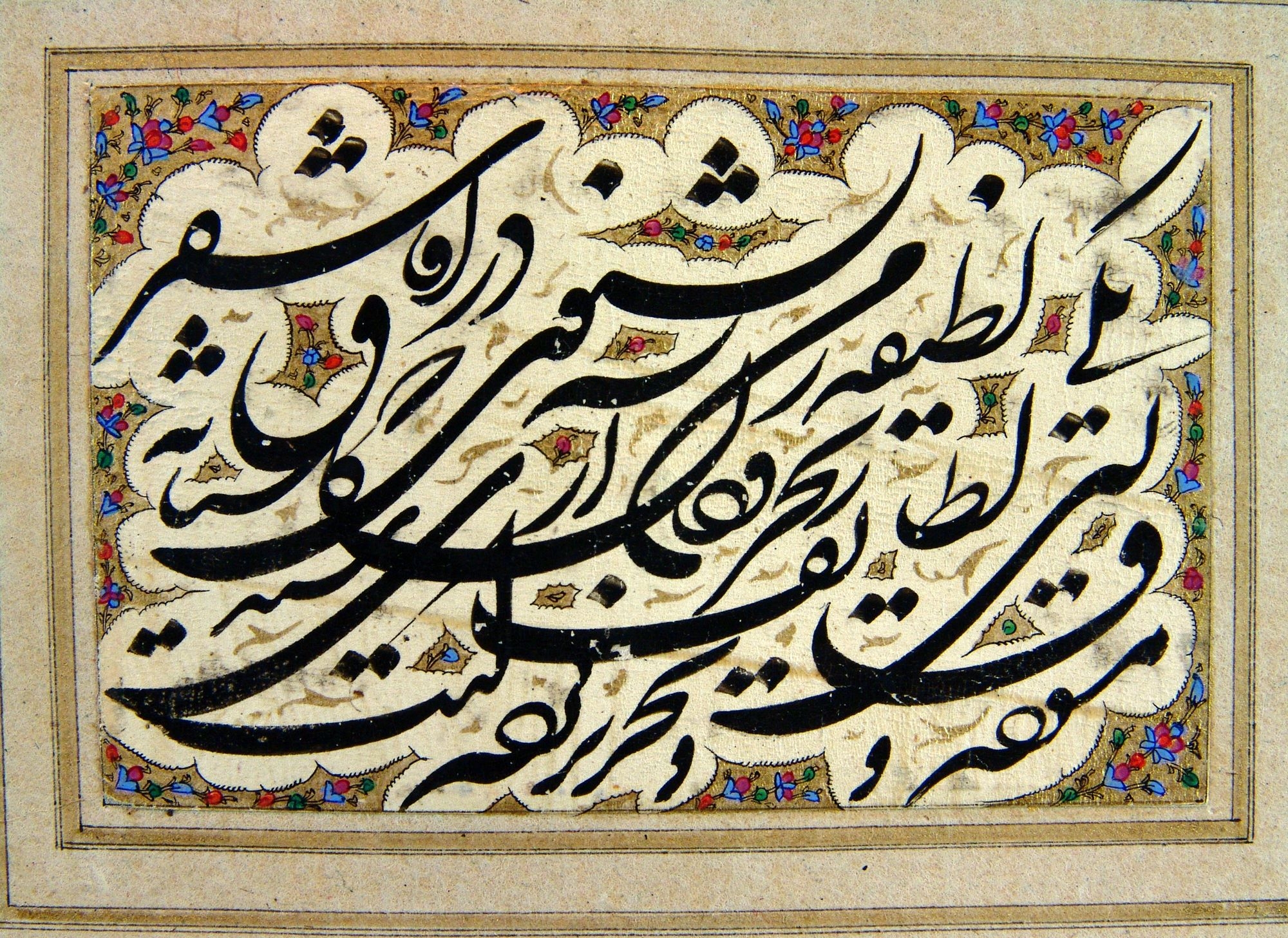 Persian Calligraphy Art & Paintings (Iranian Calligraphy)
When you write, you encode ideas to convey meanings. On the other hand, in calligraphy, you use letters, words, and sentences to elegantly express your artistic emotions. Accordingly, Iranian calligraphy refers to the elegantly beautiful styles of Persian writing. Calligraphy in Iran does not end in writing elegantly. In fact, in Iranian calligraphy, the ability to invent connections between form and meaning is so important. If you're interested in Persian Calligraphy, follow my lead.
Persian Calligraphy
In Iran, the holy Quran, poetry, and other literary genres are well-connected with the Persian art of calligraphy. Such literary contexts in Iran are frequently written in Persian calligraphic styles to be more influential and brilliant. In Iran, there are numerous calligraphy techniques, but the Naskh, Nastaaligh, Sols, and Shekasteh styles are the most widely used and admired. Each of these calligraphic techniques has a distinct philosophy, and each has its own followers and practitioners.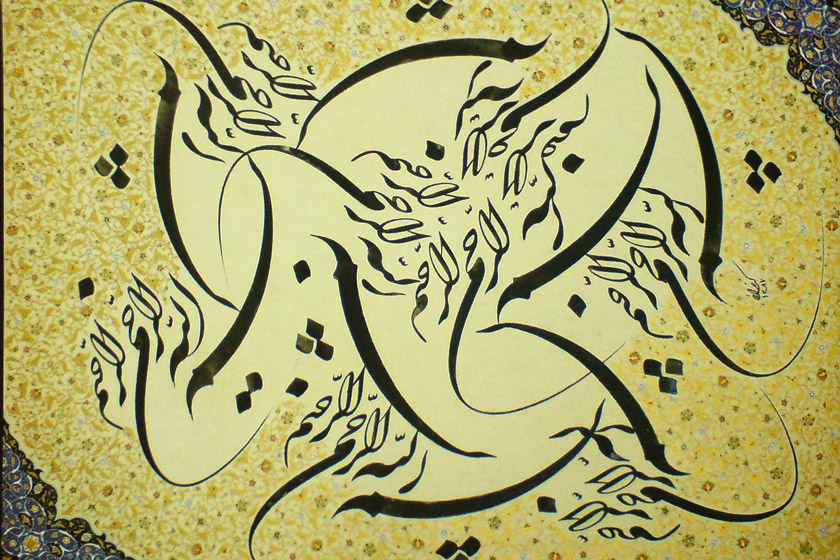 Nastaaligh Iranian Calligraphy
Known as one of the first Iranian artistic styles of calligraphy, the Nastaaligh method was invented in the golden age of Persian arts, in Ilkhani (Patriarchal Dynasty) age. Nastaaligh is one of the most popular Persian calligraphic styles. Many Iranian calligraphers use this type of calligraphy to rewrite famous literary contexts. Also, there are many famous Iranian literary masterpieces written with this style of calligraphy in Iran, available to visit in Iranian museums.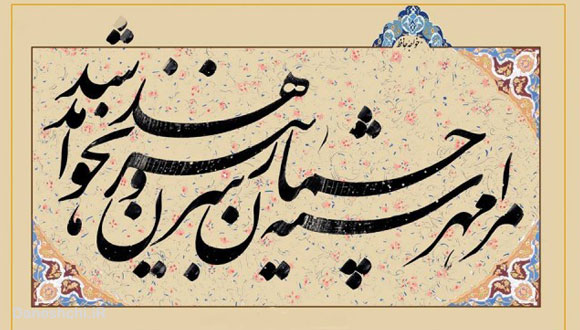 Shekasteh Persian Calligraphy
Shekasteh as one of the most elegant and hard-to-learn methods of calligraphic arts in Iran is so incredible. A master of Shekasteh once told me: "I like this method of Iranian Calligraphy, for it is so free of limitations. In this method of calligraphy, the only limitation is the imagination of the artists". Shekasteh is not easy to read, but once someone reads a line of a poem with Shekasteh calligraphic style, he understands how close it is to the meaning.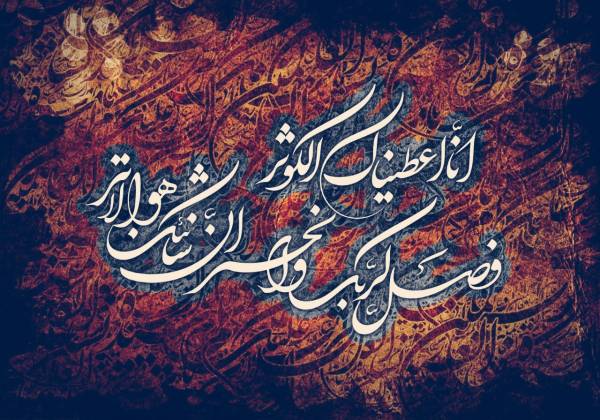 Sols Calligraphy in Iran
As one of the most important techniques of calligraphy in Iran and Islam, Sols as well is believed to be invented by Ibn Muqla Shirazi. The stationary, elegance and organized order of this Persian Calligraphic style of writing make it unique. Accordingly, Sols was a great choice for writing literary and holy books in the old times. Later, other artists added to its' elegance and beauty and turned this Persian calligraphic style into a great technique of inscription writing. Furthermore, this calligraphic technique is observable in the writings of the holy Quran on famous architectural tiling of different historical ages.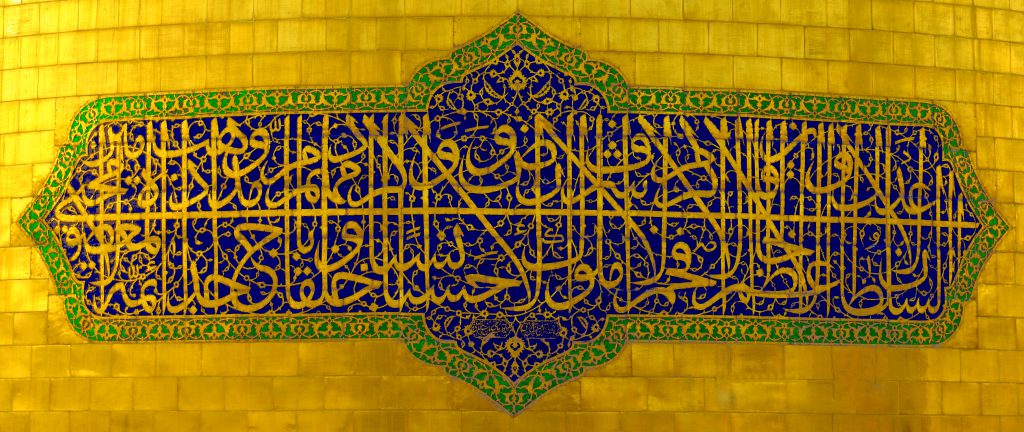 Naskh Persian Calligraphy
Naskh is one of the oldest styles of Calligraphy in Iran. It is a Persian calligraphic writing style; that turned into one of the basic Quran writing calligraphic methods in Iran. After the 9th century A.D this technique of Persian Calligraphy was used as a substitute for the Kufi style. Ibn Muqla Shirazi is the father of this Persian Calligraphic style. Ahmad Neirizi is also a famous calligrapher who wrote many Qurans in Naskh style. He used to live in the Safavid age, and many of his masterpieces are kept in different Iranian museums.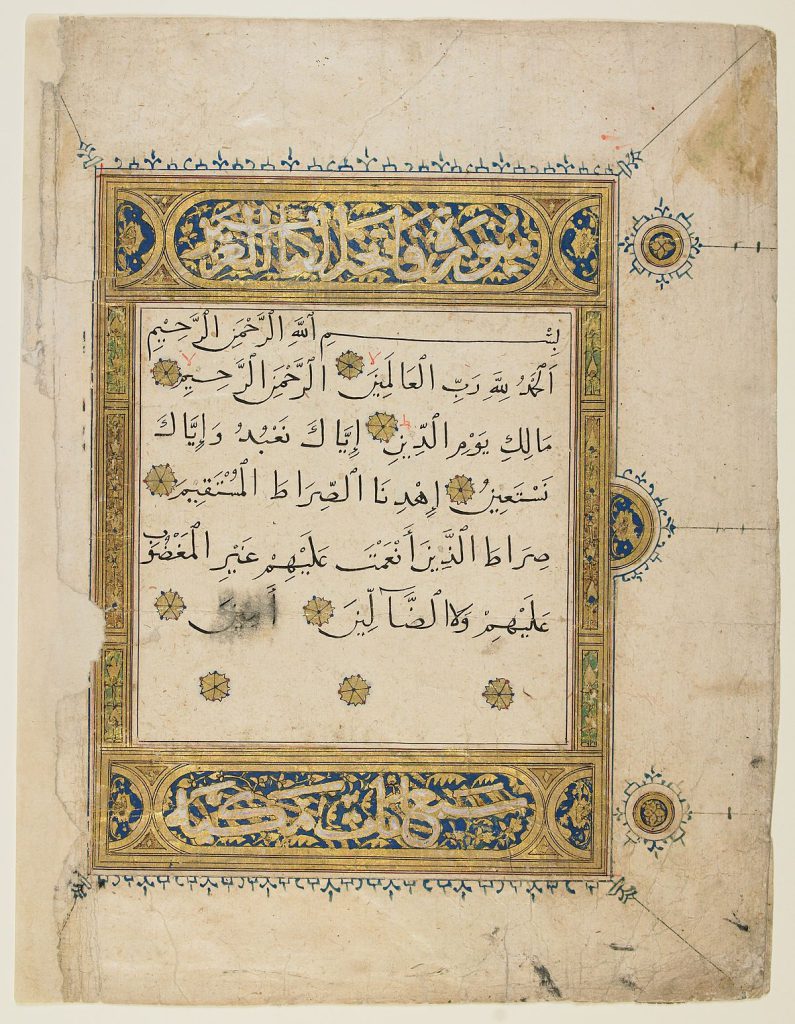 More about Persian Calligraphy
Calligraphy as one of the most popular fields of art in Iran has always been a subject of interest for Iranian and non-Iranian art lovers. In the public eyes of Iranian society, calligraphy is a spiritual art; for it has always been connected to Islamic, mystical, and literary contexts. It is also worth mentioning that Persian Calligraphy as a symbol of hope and dignity for one of the most ancient civilizations in the world, won UNESCO's protected status award in 2021.
Final Words
Thank you so much for following us in this passage. Here at IranOnTour, we try to share knowledge alongside the business. We'd also be grateful if you enlighten us with your experience and knowledge. Also, we'd be glad if you let us know how you felt reading this blog.