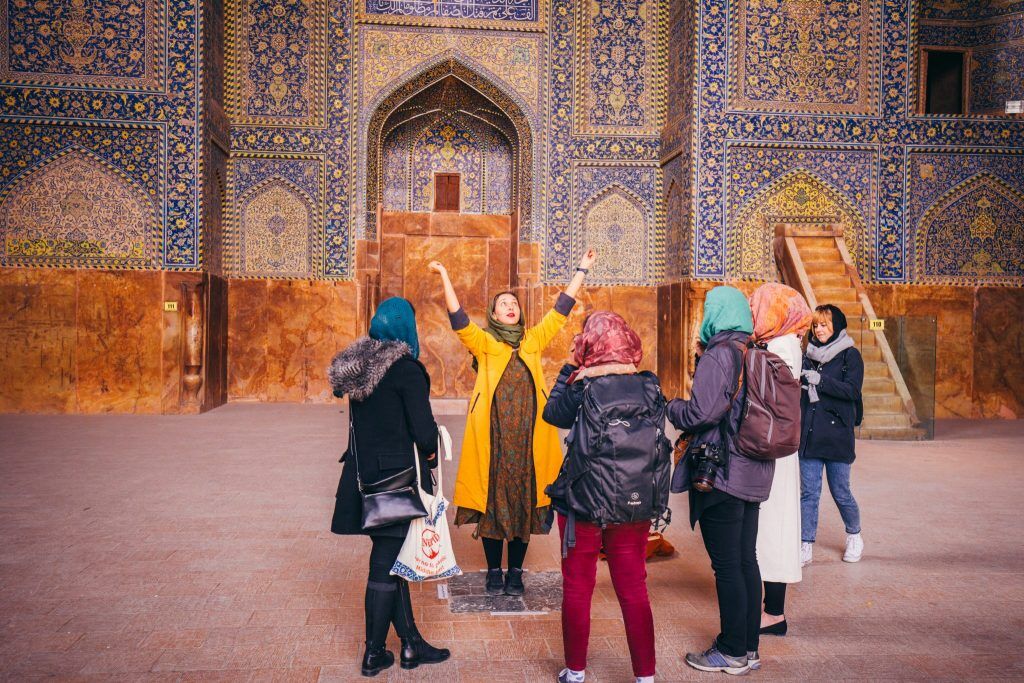 Iran Tour Guide Price: Local Private Tour Guide in Iran
When you hear the word "tour guide," what comes to mind? Probably a smiling face that drives you to wonderful locations and enlightens you on the mysteries of history, nature, and culture. However, the issue is that these affable faces don't work for charities (LOL). Therefore, one of the concerns that a traveler might have, is how much cash to set aside for local tour guides while visiting a particular location. In this blog, we are going to talk about the Iran tour guide price and expenses.
Iran Tour Guide Price
Iran's tour guide fees are reasonable; when compared to those in many other nations. The cost of Iran tour guides, driver guides, and local assistances varies. Prices and costs of Iran private tour guides (or Iran group tour guides) may also vary depending on the agency and the commission that the agency adds to prices. We'll give you a quick overview of each service's prices, including the minimum and maximum prices, in the following lines.
Iran Tour Guide Costs
Iran's English-speaking tour guides charge a range of fees for their services based on their qualifications and level of expertise. In Iran, an English-speaking tour guide typically costs at least $30 per day. On the other hand, if the tour guide is a pro with years of experience, the maximum cost for a day in Iran can be about 120 USD. Additionally, depending on the route and caliber of your experience, the cultural and adventurous tour guide services can change. Also, guides in languages ​​other than English (Russian, German, Italian, etc.) are more expensive to hire than English-speaking guides.
Iran Driver Guide Costs
The cost of Iranian driver guides' services is higher because they must both drive and guide you on your tour. An Iranian English-speaking driver guide service costs at least $150 for a single day. The prices of an Iran tour guide driver can also vary depending on the routes of your tour, and the professionality of the tour guide. Additionally, if the driver guide speaks a language other than English, his services are more expensive.
Local Assist or Travel Advisor Costs in Iran
A friendly local companion who is well-versed in the area's landmarks is referred to as a local assistant. He/she travels with you to various locations in Iran, usually close by, and makes an effort to make your experience easier. Due to the tour route, tour quality, and the assistant's professionalism, such services can range in price from a minimum of 20 USD per day to more expensive rates.
Final Words
Thank you so much for following us in this passage. Here at IranOnTour, we try to share knowledge alongside the business. We'd also be grateful if you enlighten us with your experience and knowledge. Also, we'd be so glad if you let us know how did you feel reading this blog.
Keywords: Private tour guide Iran, Private Travel Guide, Tehran Travel Guide, Iran Group Tour, Iran Local Tour