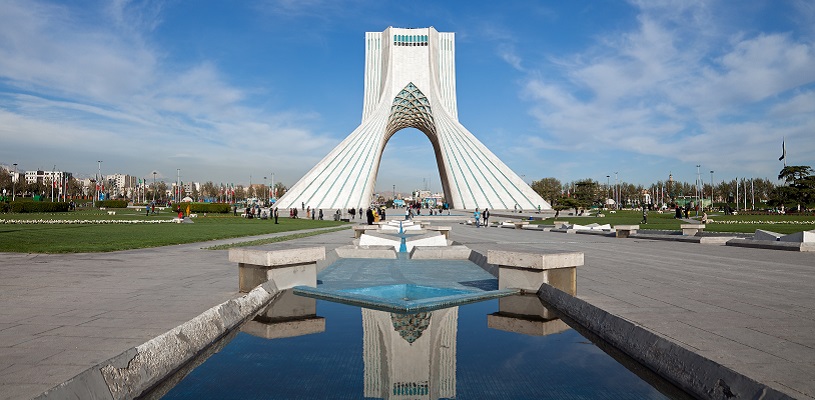 Tehran Tourist Attractions | Things to Do in Tehran
Tehran, the city of museums, galleries, and cafés, is undoubtedly the beating heart of Iran. As one of the main points on Iran's classic tourist route, this modern metropolis is a must-see. Like to have a list of its top attractions? Here it is! If you are staying in (and around) Tehran for 1 to 2 days, start from the top of the list and check out the Must-see Attractions of Tehran. If you've got 3 to 4 days to stay, after the must-see section, move down the Tehran Attractions worth Seeing list. And if Tehran is hosting you for more than 4 days, you can move on to the Have More Time section and let the capital give you a deeper experience.
Must-see Attractions of Tehran – Tehran Tourist Attractions
Tehran Tourist Attractions – Golestan Palace
If you ever go to Tehran, Golestan Palace (UNESCO) must absolutely be on top of your list! Located in the center of Tehran, this dazzling palace stands for the art of 17th to 20th century Iran. There are many historical monuments in Tehran, but this 440-year-old site is something else! In the middle of a large garden with an attractive view, you'll find this Tehran attraction that showcases a pleasant harmony of Persian art with European architecture.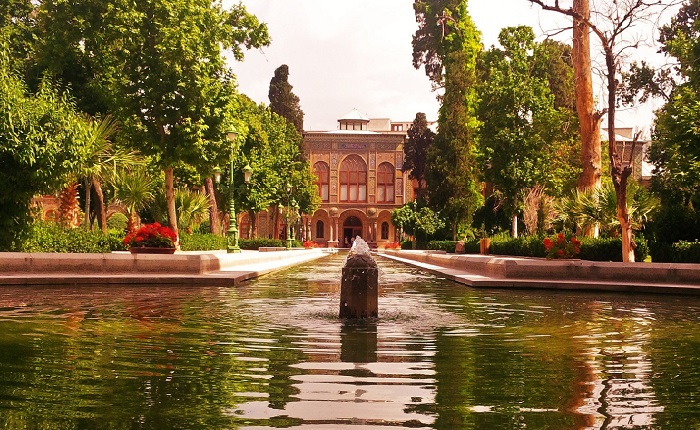 Tehran Tourist Attractions – National Jewelry Treasury
More than a museum, the National Jewelry Treasury is a collection of national royal Jewelries of Persian Empires and rulers from centuries ago. It is also a narrative of the bitter-sweet victories and defeats of Persian kings and queens. If the royal history fascinates you and you wish to immerse yourself in the world of luxury and splendor, make sure not to miss this Tehran attraction.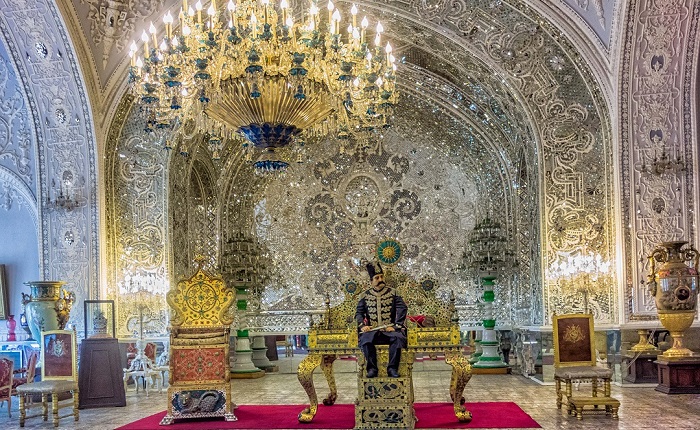 Things to Do in Tehran – National Museum of Iran
National Museum of Iran, located in Tehran, is the largest and richest archaeological and historical museum in Iran. This fascinating museum preserves valuable historical artifacts that have been transferred from a generation to another. About 300,000 valuable and precious objects exist in this museum which are from the Paleolithic era to the present. Therefore, these features have led to the introduction of National Museum as a special place among other museums in Iran.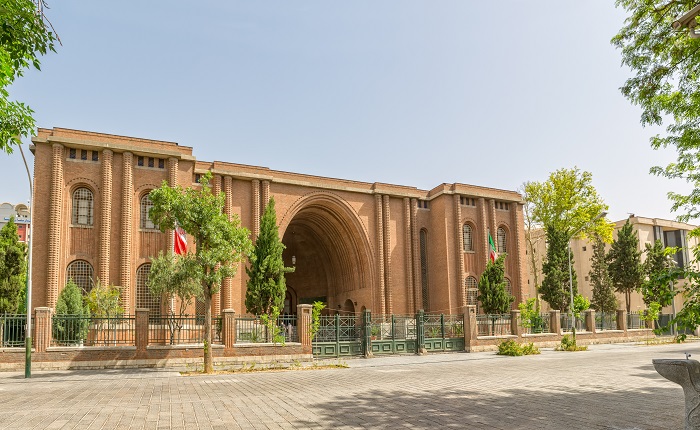 Things to Do in Iran – Tehran – Glassware and Ceramic Museum of Iran
Glassware and Ceramic Museum of Iran is an impressive collection set up in one of the historical houses of Tehran. In this museum, you can see the evolution of glass and ceramic from prehistory to present. This museum is a valuable and important attraction in many ways.
If you are an admirer of one of Iran's best-known arts, Persian Carpets, then you'll find Tehran's Carpet Museum fascinating. A sign of wealth and luxury throughout the world, elegant Persian carpets have been covering great mansions around the world. But to Iranians, a Persian carpet is a reflection of their rich culture and their ancient history. It is also a manifestation of their love for art, for beauty, for nature and for their homeland. Featuring a full range of exquisite carpets, kilims, and rugs from around Iran, this museum is a real treat to your eyes.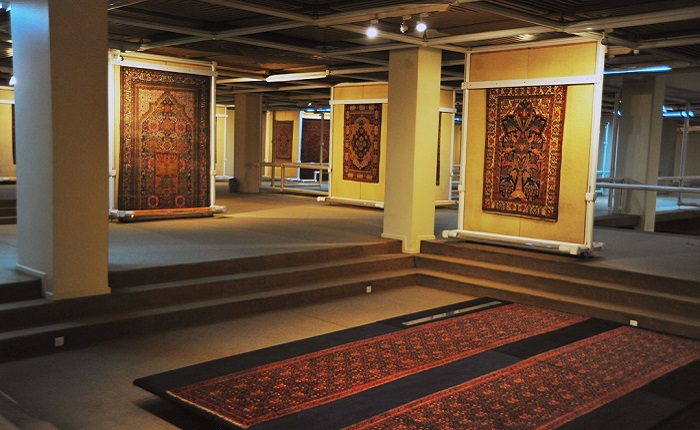 Tehran Tourist Attractions Worth Visiting
Tehran Saadabad Palace – Tehran Tourist Attractions
Find fourteen royal palaces and mansions in the beautiful Saadabad Palace complex. The pleasant climate, the qanats (an ancient Persian water system), the scenic gardens, the forests, and the lake are all there to present you with a pleasant atmosphere. Additionally, you can treat your eyes to the exquisite works of art and other amazing items in the seventeen exceptional museums of this Tehran attraction.
Things to Do in Iran – Tehran – Niavaran Palace of Tehran
Among Tehran attractions, Niavaran Palace is a modern private palace with an Iranian–European architecture. As the home of the last Iranian king, the charming palace exhibits a floor and a half-floor where you can explore luxurious royal items and furniture. Interestingly, a wonderful highlight of the palace is its pop-up roof.
Tehran Tourist Attractions – Azadi Tower
Why not pay a visit to one of the capital's iconic symbols, Azadi tower?! In fact, the names Tehran and Azadi Tower go hand in hand. This spectacular architectural structure was built in the 20th century to commemorate the 2500-year Celebration of the Persian Empire. Interestingly, the Achaemenid, Sassanid, and Islamic architectures have all inspired the architecture of this amazing 4-story tower.
Reza Abbasi Museum
This precious treasury in the heart of the capital is particularly named after the famous Iranian artist, Reza Abbasi. Wander the museum and treat your eyes to astonishing historical items dating from 2000 BC. Particularly, the dazzling golden artifacts shining through the glass showcases of this Tehran attraction will catch your eyes.
Milad Tower – Tehran Tourist Attractions
Overlook Tehran atop Milad Tower, the sixth tallest television tower of the world! This modern tower serves as one of Tehran's symbols along with two other attractions of Tehran: Azadi Tower and Nature Bridge. If you have the chance to watch down the tower from the observatory deck, you will enjoy the picture-perfect landscape of Tehran. You can also enjoy the unique experience of eating in a revolving restaurant on the top of the tower. Apart from featuring amazing festivals, this complex particularly offers entertaining recreational services.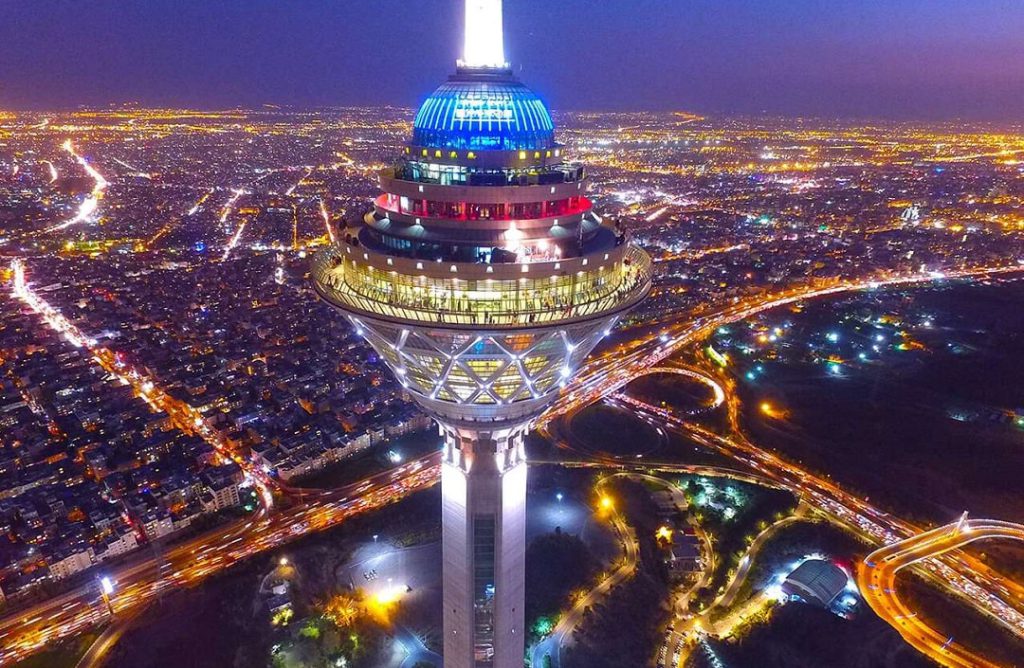 Tabi'at Bridge
Make time for a pleasant walk on Middle East's largest pedestrian bridge: Tabi'at Bridge (or the Bridge of Nature). The 40 meter-high and 300-meter-long bridge connects two popular parks of Tehran: Abo Atash Park and Taleqani Park. This 3-story bridge has enjoyed international reputation and won awards for its unique architecture. Take in the marvelous views of the bridge, take a walk across the bridge, browse in the shops or grab a coffee. In particular, the stunning illumination of this Tehran Attraction is absolutely incredible.
Have More Time? More Things to Do in Tehran
Other Things to Do in Tehran – Amusement Parks
Amusement parks in Tehran are not dismissible; especially for teens and children. Tehran amusement parks are the best theme parks in Iran. Depending on your age, there are different choices of amusement parks for you in Tehran. As a good example, Eram Amusement Park is the most popular theme park in Tehran and Iran.
Eram Amusement Park has more than 70 games and activities on about 8 hectares. It includes a covered theme park known as wonderland and three open amusement parks known as Luna Park 1, 2, and 3. Luna Park 1 is suitable for children under 14, yet Luna Parks 2 and 3 have diverse games and attractions suitable for adults. Eram amusement park also includes other facilities and attractions such as the biggest zoo in Iran, a water park, a ship restaurant, a lake, and all facilities needed for a happy experience.
Things to Do in Tehran – Tehran Cafes
Tehran has the best cafes in Iran. Tehran cafes are so cozy and beautiful. Furthermore, there are wide ranges of Iranian and non-Iranian Halal drinks and meals. The special decoration and architecture of some of these Tehran cafes add to their attraction. In Tehran, there are traditional cafes that try to simulate the old days of Tehran, and there are modern cafes with special themes. Malek café as an example is a Tehran café with traditional architecture and a diverse menu of lovely drinks and meals.
Sam café on the other hand is a modern café, great for new generations. They serve the best coffee, hot chocolates, and snacks in a lovely atmosphere. Some other famous and special cafes to visit in Tehran are the historical Roshanan palace café, Kariz garden Café, Juan Café, and (Ghasr-e Yakh) Ice Palace café. Apart from these, there are more than 180 cafes in Tehran, and each of them is so special for different tastes and interests.
Tehran Tourist Attractions – Tehran Galleries
For anyone interested in the arts and culture, there are a number of wonderful galleries and cultural centers spread out throughout Tehran. These galleries feature outstanding examples of contemporary Iranian art in various mediums. Some of the well-known galleries in Tehran include Mohsen Gallery, Shirin Gallery, Iranian Artists Forum, Seyhoun Gallery, and Roo-be-Roo Mansion.
Things to Do in Iran – Tehran Gardens
There are many heavenly beautiful gardens in Tehran. Tehran Gardens are mostly historical gardens located around historical palaces and museums. There lies one of the best 10 gardens in the world, in the west of Tehran. The National Botanical Garden of Iran is a complex of many beautiful flowers, plants, and trees from different geographical areas of Iran and the world. You can visit this garden, enjoy the lovely atmosphere, learn a lot about the plans, and purchase your favorites. Some other famous gardens in Tehran are Irani Garden, Einoldoleh Garden, Ferdows Garden, Negarestan garden, and Miniature Museum Garden.
Things to Do in Iran – Tehran – Moghadam Museum
The historic house that is known as Moghadam Museum is a magnificent memento of Qajar dynasty (1796-1925). Indeed, Moghadam Museum is home to diverse precious objects, which magnify the beauty of the house. Moreover, its exceptional architecture makes this priceless house totally unique. Above all, this Tehran attraction exhibits Iranian architecture, particularly, Iranian garden, coupled with Japanese and Spanish architectures.
Tehran Attractions – Masoudieh Mansion
In the downtown area of Tehran, you can find a 19th century beauty: Masoudieh Mansion. As you walk along the stone pavements of its garden, the tall trees welcome you. But then it is the eye-catching stuccowork, calligraphy, wall paintings and tilework of this Tehran attraction that impress you.
Malek National Museum
Another tourist attraction of Tehran for museum lovers is Malek National Museum. An enriched library and a museum make up the wonderful Malek cultural complex. There, you can find stunning collections of some of Iran's best historical artifacts and works of art: coins and medals collection, carpets collection, manuscripts collection, paintings collection, stamps collection, lacquer paintings collection, and calligraphies collection.
Tehran Tourist Attractions – Tehran Museum of Music
The Radif of Iranian music, the traditional repertoire of the classical music of Iran, was inscribed on the UNESCO's Intangible Cultural Heritage List in 2009. Following this paramount event and with the purpose of protecting the national music heritage, this house of music was established in Tehran in the same year. In one section of the museum, you can observe musical instruments that are representative of national and regional music of Iran. The other section of this Tehran attraction features the grand archive of the Iranian music, musical instrument making workshop, treasury, and music equipment exhibition.
Tehran Famous Places – Tehran Grand Bazaar
The bustling alleys of the Grand Bazaar of Tehran welcome you to the everyday life of Iranians. But the lively atmosphere is not all there is to this 19th century bazaar. The traditional architecture of the place and the goods you can find there are the other half of the bazaar's charm. Wandering in one lane, you'll find yourself in the middle of copperware, in another the smell of spices fills you up, and in another intricate Persian carpets will surround you. Visit in the morning before it gets frenetic.
find top historical & natural attractions in & near Qazvin...
Frequently Asked Questions
What kind of tours can I take in Tehran?
There are many tour plans to enjoy in Tehran. Cooking class in Tehran, a Tehran Walking Food Tour, a Tour of Top Museums of Tehran, a One-day Tour of Tehran, a Tehran City Tour, a Night Walk in Tehran, a Night Gathering with a Tehrani Family tour, Zurkhaneh Experience in Tehran, and Isfahan to Tehran Road Trip are some of the options IranOnTour has for you.
Is Tehran a good place for a food tour?
Tehran has diverse restaurants and cafes. Traditional restaurants, modern restaurants, Italian and Chinese restaurants, and different types of cafés are available in Tehran. Accordingly, Tehran is a great choice for a food tour or a walking food tour.
Tehran on Map
Keywords: Tehran landmarks, Tehran sightseeing, things to do in Tehran at night, famous landmarks in Tehran, things to see in Tehran, where to go in Tehran, sightseeing Tehran